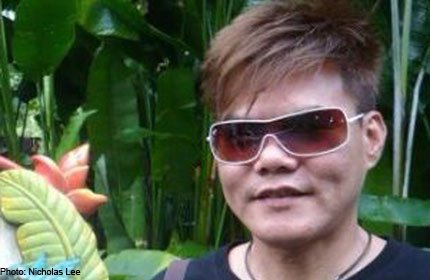 It was only on his 10th stint in prison that Mr Jensen Lee, 47, turned the corner.
What his mother said at her deathbed finally got to him.
He said: "She had a stroke years before, and when she was lying in bed one night, she asked me if I would ever change my bad habits or if I would only do it when she died.
"That was when I decided I wanted to change for good."
TOOK DRUGS
By the time he was 14, he was already a glue sniffer.
He escalated to pills before he enlisted in the army four years later.
He was 21 when he was caught for drug consumption.
After time in a drug rehabilitation centre, he re-offended within a year of his release.
He then went in and out of prison nine more times until 2007, when he was arrested at home for drug trafficking and consumption.
That was his 10th prison stint.
RESPECT FROM FAMILY
While he was locked up for five years and three months, he discovered Prison Fellowship Singapore (PFS) and religion. Religion opened his mind to reconciling with his family.
He said: "When (my sibling's) children learnt the truth about their uncle, not only did they not ostracise me, they gave me much needed respect and support, even visiting me to offer words of encouragement."
Such was their support that his extended family waited outside prison on the day he was released in 2010.
After working in a pizza chain as a chef, he recently joined PFS as an aftercare worker, providing support to newly- released inmates.
He also works extensively with his church, the Woodlands Evangelical Free Church, where he is a worship leader, facilitator and a befriender to recently released ex-offenders.

Get The New Paper for more stories.