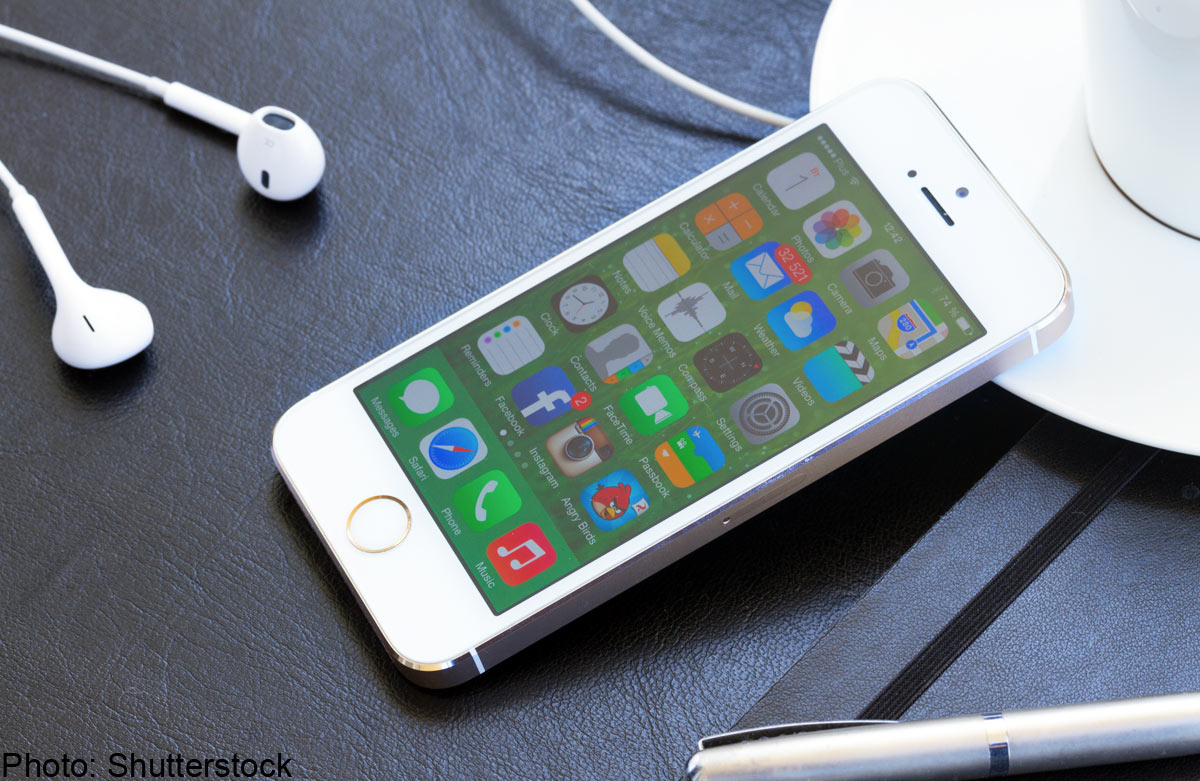 People queue up for days just to get their hands on the latest smartphone.
Some would even kill for it.
That is why auxiliary police officer Corporal Mohammad Faizal Sinal, 33, took his job of escorting a lorry full of iPhone 6s a few months before its September launch in Singapore seriously.
In May 2006, three men ambushed a lorry loaded with 2,700 Sony Ericsson mobile phones worth $1.3 million.
They bashed the driver with a baseball bat and delivered at least 15 blows to his head and body.
The 46-year-old died six days later in hospital.
Two of the crooks were each sentenced to 15 years in jail and 15 strokes of the cane for robbery with hurt in October 2010, and the third was sentenced to hang.
ALERT
Cpl Faizal is extra vigilant these days, after two attempted robberies on money changers occurred last month, which involved amounts worth more than $1.4 million in total.
This led the Money Changers Association (Singapore) to urge its 150 members to hire guards when transporting large sums of money.
Cpl Faizal is employed by security company Certis Cisco.
Although he has never been in a dangerous situation while on duty, he has come across his fair share of freeloading money changers.
They try to take advantage of his security services by following him and his teammates closely, while they are escorting clients.
However, he stressed that the safety of his clients remains the top priority in cases of emergency.
He said: "We cannot guarantee the safety of other money changers if robbers attack suddenly."
Aside from cash-in-transit, he also escorts valuables such as pricey smartphones, jewels and Rolex watches.
He has been with Certis Cisco for 13 years.
In his first three years, he was deployed to perform guard duties at buildings, before carrying out armed escort services for cash-in- transit for the pastdecade.
Married with an eight-year-old son, he said: "We never let our guard down on any assignment as there is always a certain danger and risk involved."
Although he is not privy to the exact value of the items he is escorting, he considers each piece precious cargo.
He said: "It is exciting for us to know (what we are escorting), but it also makes the assignment more stressful."
Before each assignment, he prepares himself by envisioning potentially tricky or dangerous situations that may arise.
While on the job, he constantly keeps a lookout for suspicious characters like people who stand or position themselves too closely to his team.
He said: "We have to assess each situation and if the need arises, we will politely request for the person to move to a more comfortable distance for security reasons."
While escort officers like Cpl Faizal may smile and look friendly while on duty, they are armed with a gun, baton and plastic handcuffs at all times.
He said: "We will not hesitate to use these items if the need arises.
"We have a duty to protect our clients and the items in our care, which we take seriously."
Singapore is relatively safe, he conceded, but that is no reason to be complacent.
"We cannot take the safety in Singapore for granted. Our alertness is a deterrence for future crimes," he added.
This article was first published on 28 November, 2014. Get The New Paper for more stories.