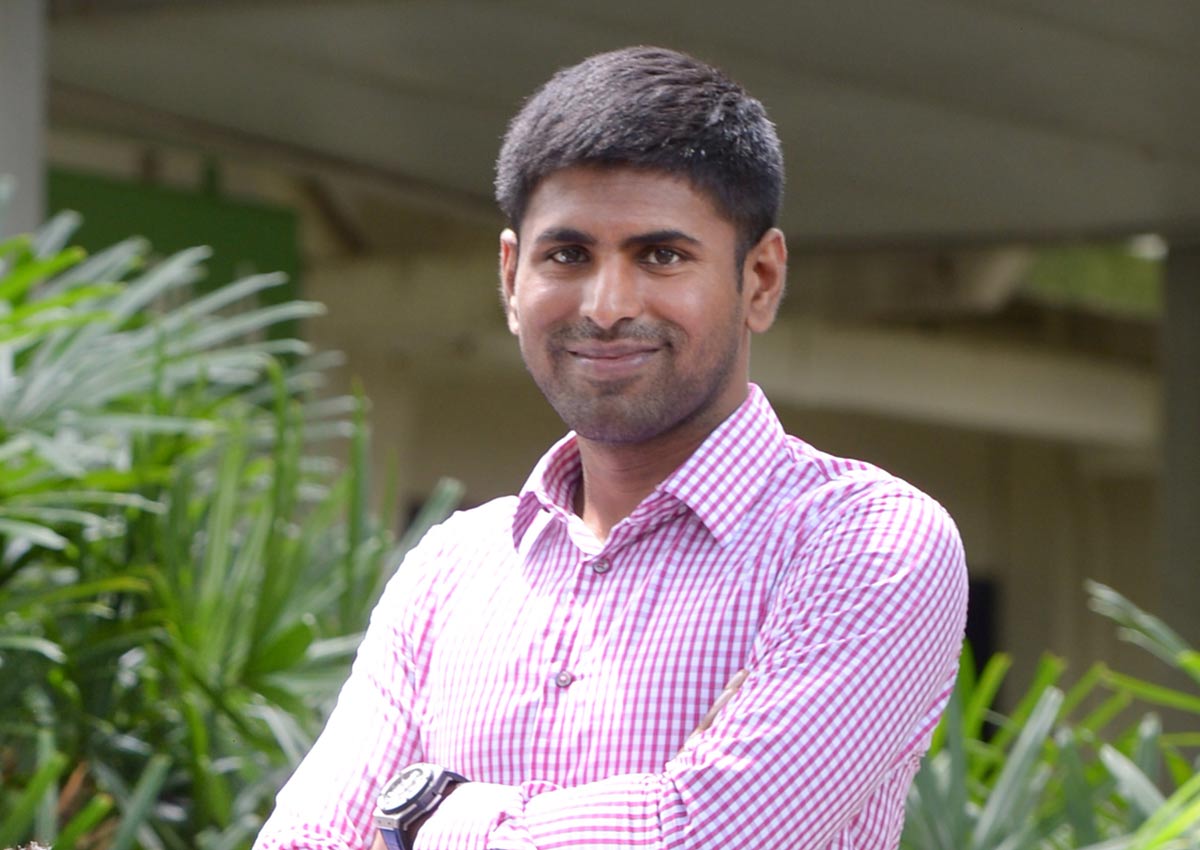 He was in charge of the Singapore Green Labelling Scheme, given as proof of a product's eco-friendliness.
He was also head of the non-government Singapore Environment Council's (SEC) eco-certification unit when it suspended use of the label last year by products from Asia Pulp and Paper (APP), the Indonesian firm accused of being one of the biggest culprits behind the haze.
Now, Mr Kavickumar Muruganathan, 27, has switched sides. After three years at SEC, the environmental engineer on Monday joined APP as a sustainability and stakeholder engagement manager, and is helping the firm try to regain its Green Label here.
This comes four months after SEC's former head Jose Raymond joined APP as its vice-president of corporate affairs in Singapore.
Related: Former Singapore Environment Council chief joins Indonesia pulp firm

SEC declined to comment on the moves, and observers are adopting a wait-and-see attitude to see if environmental change can truly be effected from within.
The haze that choked Singapore and the region last year was the worst on record, Data from environmental groups showed the Sinar Mas Group/APP corporate group managed concessions with the highest number of hot spots then. APP is a unit of the Sinar Mas Group.
While under Mr Kavickumar, SEC's eco-certifications unit suspended the use of its Green Label on APP products. This spurred supermarket chains to pull APP products, such as toilet rolls and facial tissue, from the shelves.

Read also:

NTUC FairPrice withdraws 18 products sourced from APP suspected of contributing to haze 

Minister blasts execs of firm that denied burning forest


Brushing off criticism that he was a turncoat, Mr Kavickumar (above) said: "I am guided by my moral compass. I see the appointment as a new challenge and being one step closer to the problem to address the root cause of the haze."
He also said: "Eventually, I want APP to be recognised by local and international green certification bodies for its efforts in combating haze."
Professor Ang Peng Hwa, who leads volunteer group Haze Elimination Action Team, said that the two new hires could be a double-edged sword. "These are high-reward-high-risk hires for APP. Should either disagree and resign, it will be another reputational dent for the firm."
Singapore Management University law don Eugene Tan said that hiring Mr Kavickumar, who used to be head of eco-certifications at SEC, could help APP regain the Green Label for their products as part of the urgent rebuilding of trust with consumers.
"But the chain of events will also raise concerns over the rigour and transparency of the SEC's Singapore Green Label scheme and whether hiring former SEC staff is more a strategic than substantive move."

audreyt@sph.com.sg

Read also:

Pulp and paper giant flags errant landowners
Supermarts checking if APP is tied to forest fires 

This article was first published on April 21, 2016.
Get a copy of The Straits Times or go to straitstimes.com for more stories.