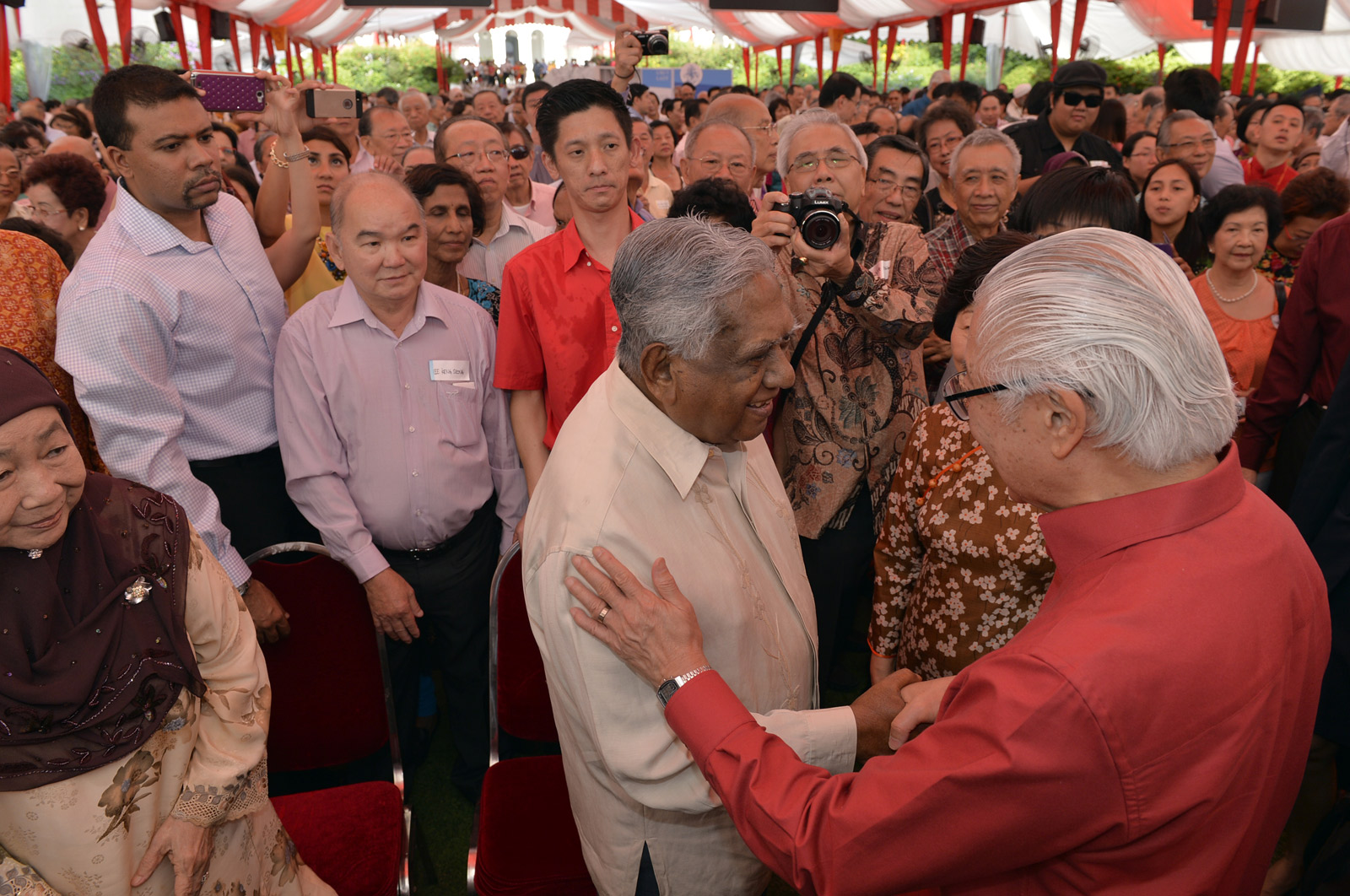 SINGAPORE - About 450,000 senior citizens will be eligible for the Pioneer Generation Package, announced Prime Minister Lee Hsien Loong on Sunday.
These older Singaporeans will receive extra subsidies for MediShield Life and outpatient treatment, and Medisave top-ups.
"I know that health care is at the top of the minds of older Singaporeans. Therefore, the (package) will focus on health-care benefits," he said at the Pioneer Generation Tribute held at the Istana.
"We have comprehensive schemes to take care of every Singaporean's health-care needs... but we will do more for the Pioneer Generation, to make medical care more affordable for you."
The package, which will give extra financial support in three areas, applies to those who are 65 or above by the end of this year and who became citizens before 1987.
Mr Lee said that the premiums for MediShield Life will be lower than that of MediShield for the pioneer generation.
They will also be further subsidised at polyclinics, specialist outpatient centres and general practitioners clinics under the Community Health Assist Scheme.
Finally, they will get annual top-ups to their Medisave accounts, which can help pay for MediShield Life premiums, said Mr Lee.
Addressing about 1,000 guests, Mr Lee took the opportunity to pay tribute to the pioneer generation, many of whom had migrated to Singapore from other lands to start a new life.
He recalled the anti-colonial struggles, the battle against the communists and the fight against the communalists, which led to separation from Malaysia and independence.
Multi-racial society
Speaking also in Malay, he said that many from the Malay community chose to stay in Singapore and that enabled Singapore to grow into a unique multi-racial and multi-religious society.
"Despite difficult times, you persevered, put Singapore first and worked together to build our nation," he said in English.
As such, the package is meant as "a sincere expression of our gratitude", said Mr Lee.
He added it is meant to help the pioneer generation live better in their old age, save for other needs and reduce the burden on their families.
More details will be announced by Deputy Prime Minister and Minister of Finance Tharman Shanmugaratnam in the Budget speech on Feb 21.
rloh@sph.com.sg

Get The New Paper for more stories.