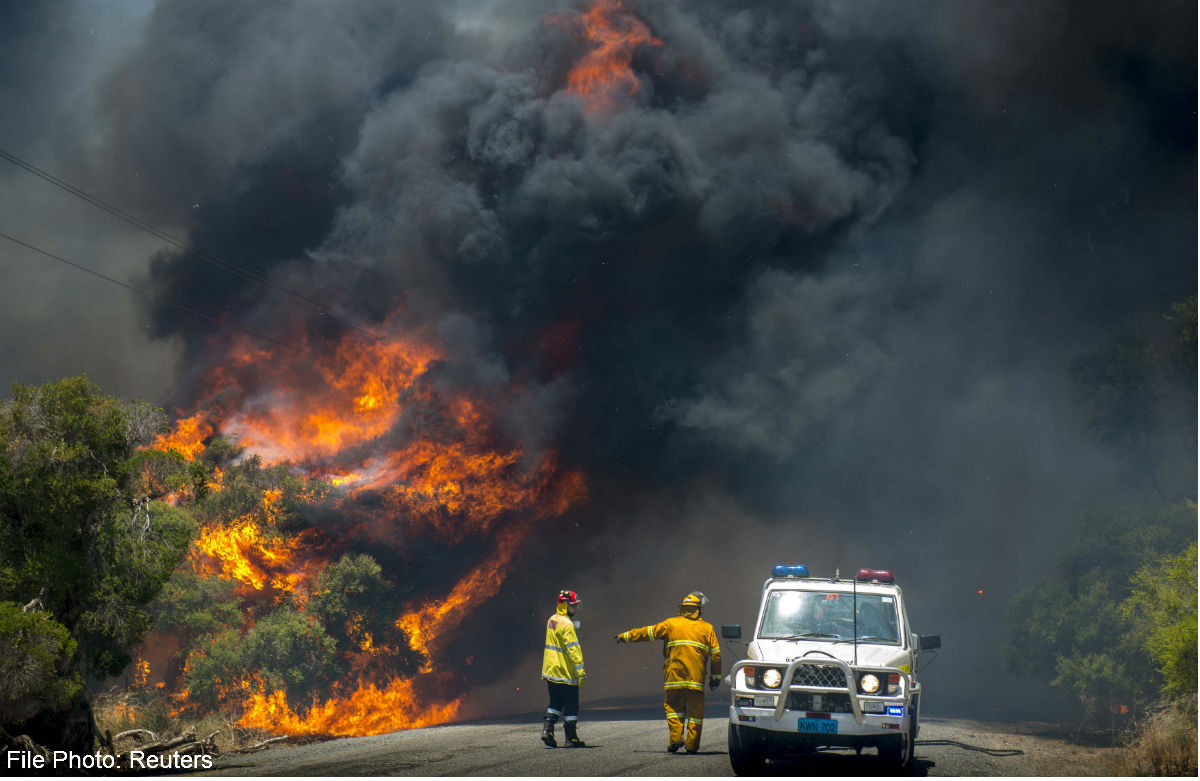 SINGAPORE - More than 500 bush fires broke out during Singapore's last dry spell, in 2009. And more than 300 of these fires occurred just two months into that year.
Though this year saw 12 bush fires in January compared to 17 for the same period last year, the Singapore Civil Defence Force (SCDF) is not resting easy.
They said at a press conference - to announce last year's fire, ambulance and enforcement statistics - yesterday that they are anticipating the possibility of more bush fires.
As of Sunday, 33 stations including the Changi climate station recorded daily rainfall of less than 1mm since Jan 16.
SCDF's director of operations Colonel Anwar Abdullah said dry periods typically take place between February and April, and may re-occur in June or July.
"We can take reference from our neighbours, who have been seeing some hot spots. The worst bush fire situation took place in 2005. I hope it won't happen this year," he said.
The SCDF battled about 800 bush fires that year.
SCDF, which chairs the Wildfire Task Force Committee, has been working closely with related agencies - including the Ministry of Defence, Housing Development Board and National Parks Board - to adopt preventive measures at the lands under their jurisdiction, he said.
Measures include increasing the frequency of trimming vegetation, keeping the land moist, and creating sufficient fire break buffers and barriers to prevent fire spread.
Col Anwar said that the SCDF patrol fire hot spot areas during the dry spell and install dry hydrants where normal hydrants are not available.
He emphasised that most of such fires are caused by human activity, with only a small possibility of combustion due to sun rays. SCDF reminded members of the public not to throw lighted materials on grass patches, gardens and fields.
"The public is also advised not to discard unwanted items at grass areas, fields or gardens as they can serve as additional fuel to burning vegetation," the spokesman said.
wrennie@sph.com.sg

Get The New Paper for more stories.