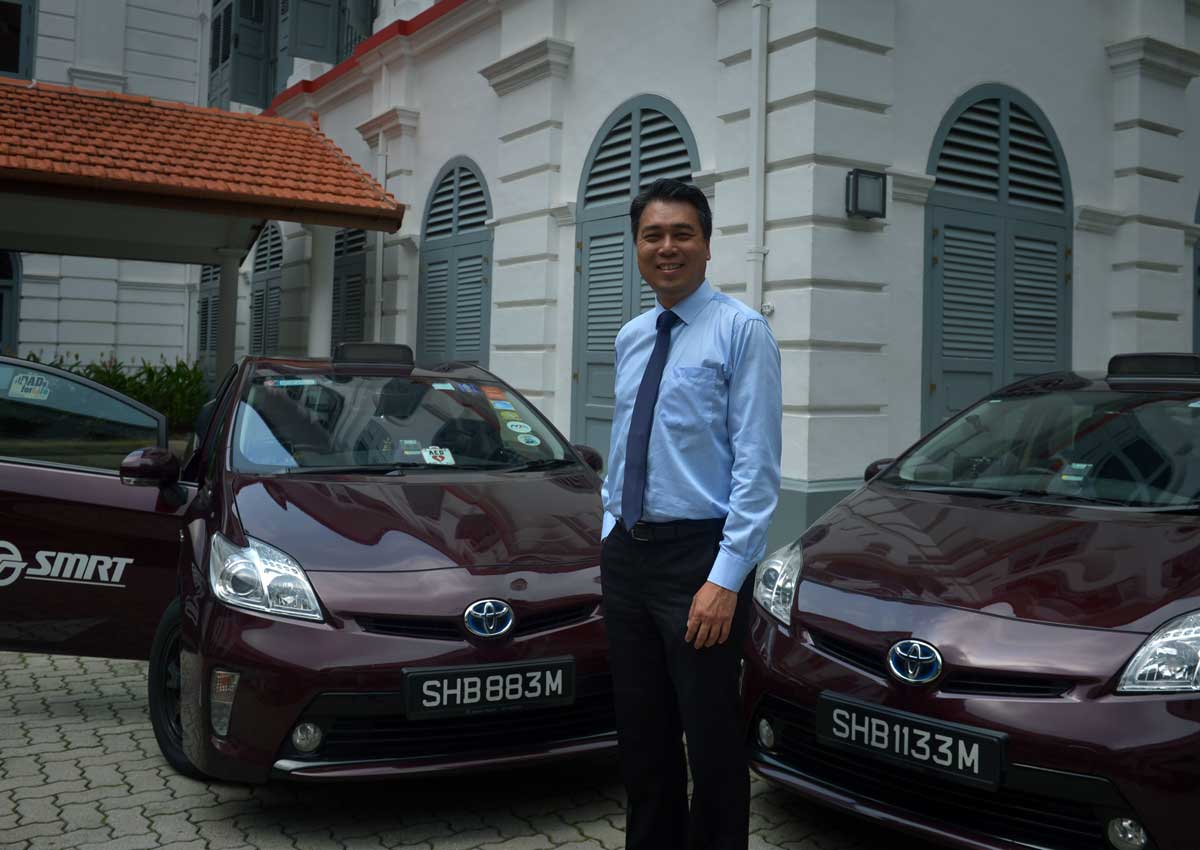 At SMRT Taxis, cabbies are called "taxi partners", reflecting their value to the company.
The cabbies also enjoy such perks as bursaries for their school-going children, discounted fuel prices at Esso petrol stations and free health checks when they send their taxis to the SMRT workshop in Woodlands for servicing.
These perks are the brainchild of the firm's general manager Tony Heng, 43, and for his enlightened management style, he was awarded a Medal of Commendation by the National Trades Union Congress last night as part of its May Day celebrations.
"It is an honour," he told The Straits Times, adding that cabbies are an under-appreciated lot here.
They are required to drive 250km each day, spending as long as 12 hours on the road, and face the risk of drunks and thugs running off without paying the fare, and, worse, being robbed.
"Few realise they provide a transport service and even fewer say 'thank you'," said Mr Heng.
"I understand well how stressful it is for taxi drivers on the roads," he said, as he used to drive buses for his family's transport company.
He joined ComfortDelGro in 2003 after it bought his family's business.
In 2011, SMRT Taxis hired him to be its director and, in 2013, he was promoted to general manager.
One of his key achievements, he said, was growing its fleet from 2,500 to 3,500 now. "We would not have been able to grow without the support of our taxi partners."
He has been getting regular feedback from cabbies over competition from private-hire car companies such as Uber and GrabCar.
Earlier this month, SMRT launched its private-hire car arm Strides. It plans to put 300 cars on the road over six months. "This is often misunderstood as us competing with private-hire car companies. It is not. It allows us to give an option to our taxi partners who want to drive private-hire cars," he said.
"We let them transfer their loyalty discounts of $5 a day off daily rents when they switch."
Mr Heng was nominated by the National Taxi Association for the May Day award. It said his "firm yet visionary leadership...steered the management to not only respect the association but, more importantly, to work hand in hand with the leaders of the association".
Still, there were occasional differences. In 2013, the association said a letter the firm sent to taxi drivers who did not meet taxi service standards was terse - it had warned it could terminate its hiring contracts.
"We understood what the association said," said Mr Heng, who introduced relationship officers to talk to the drivers instead of just sending them letters.

This article was first published on April 30, 2016.
Get a copy of The Straits Times or go to straitstimes.com for more stories.