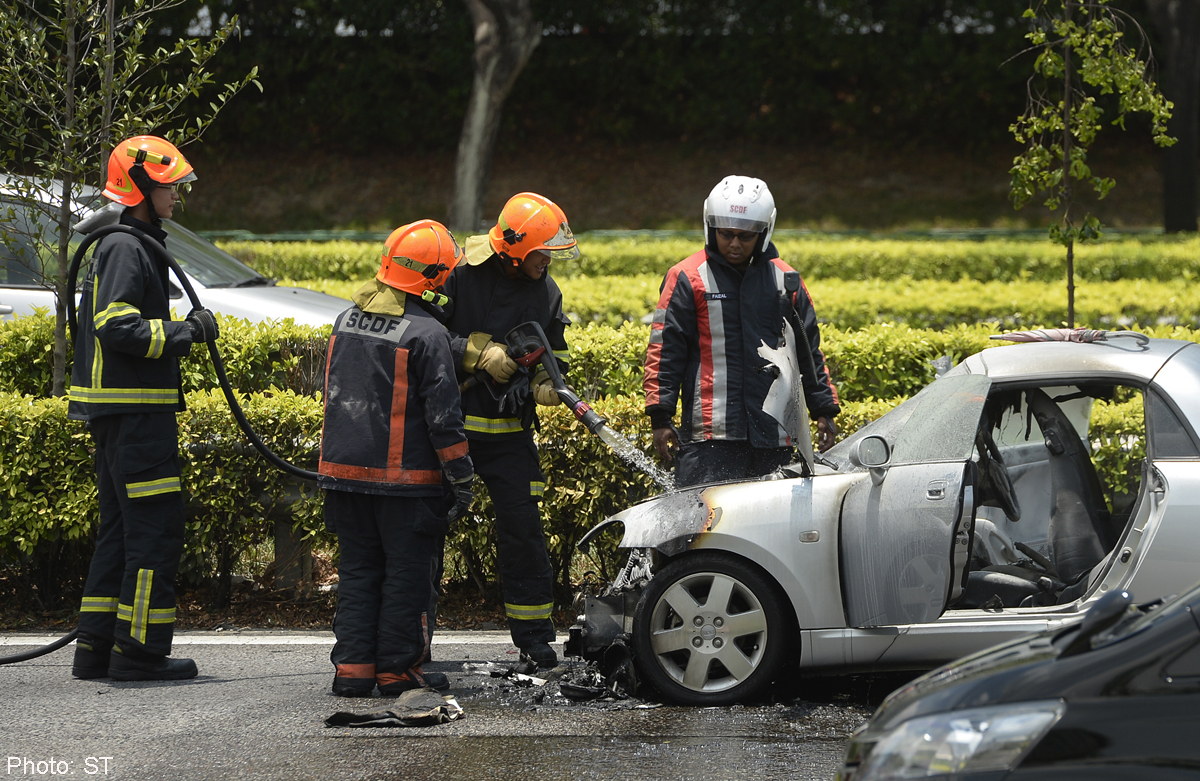 A million-dollar training simulator, which combines augmented reality with 3D technology, is being built by the Singapore Civil Defence Force (SCDF) to improve the road-accident rescue skills of its officers.
Singapore-based Hong Wei Global, which develops 3D gaming and simulation software, won a $1.3 million tender last month to develop the simulator and get it ready by next year.
Wearing special goggles, officers will be able to interact physically with high-resolution 3D models of prop vehicles, from cars to trucks, in a road-accident scenario. They will handle rescue equipment, such as hydraulic cutters and fire extinguishers, and the system will be able to observe if the tools are used correctly.
During training, instructors can also test the response of officers by introducing tool failure, smoke or fuel leaks into the scenario. The system will also be able to recreate four different types of accidents, such as a car crashing into a tree or a collision between a car and a truck.
Mr Edwin Tong, deputy chairman of the Government Parliamentary Committee for Home Affairs and Law, said there is no substitute for first-hand experience, especially in emergency situations, but such a system is "the next best thing".
He said: "I think first responders, especially the newer and junior ones, will benefit from having such training facilities. But this should always be complemented by actual ground experience."
Since 2012, the SCDF has been using a virtual training system for front-line commanders.
Called the advanced command training system, it simulates different scenarios such as fires, for which it can even control its spread.
Its road-accident simulator will be built in the Civil Defence Academy. An SCDF spokesman said it is another example of how it leverages on the latest technology to enhance the training of its officers.
"The simulator will challenge the rescue skills of the responders as well as the on-site assessment skills of front-line commanders in rescuing trapped casualties in traffic accidents," said the spokesman. "The use of such virtual simulation technology allows us to achieve much more by training our officers in extremely challenging, yet safe and controlled environments."
The SCDF received 5,280 emergency calls regarding injuries from road traffic accidents in the first half of last year. In 2013, it had 11,022 calls.
limyihan@sph.com.sg
amirh@sph.com.sg

This article was first published on Jan 3, 2015.
Get a copy of The Straits Times or go to straitstimes.com for more stories.