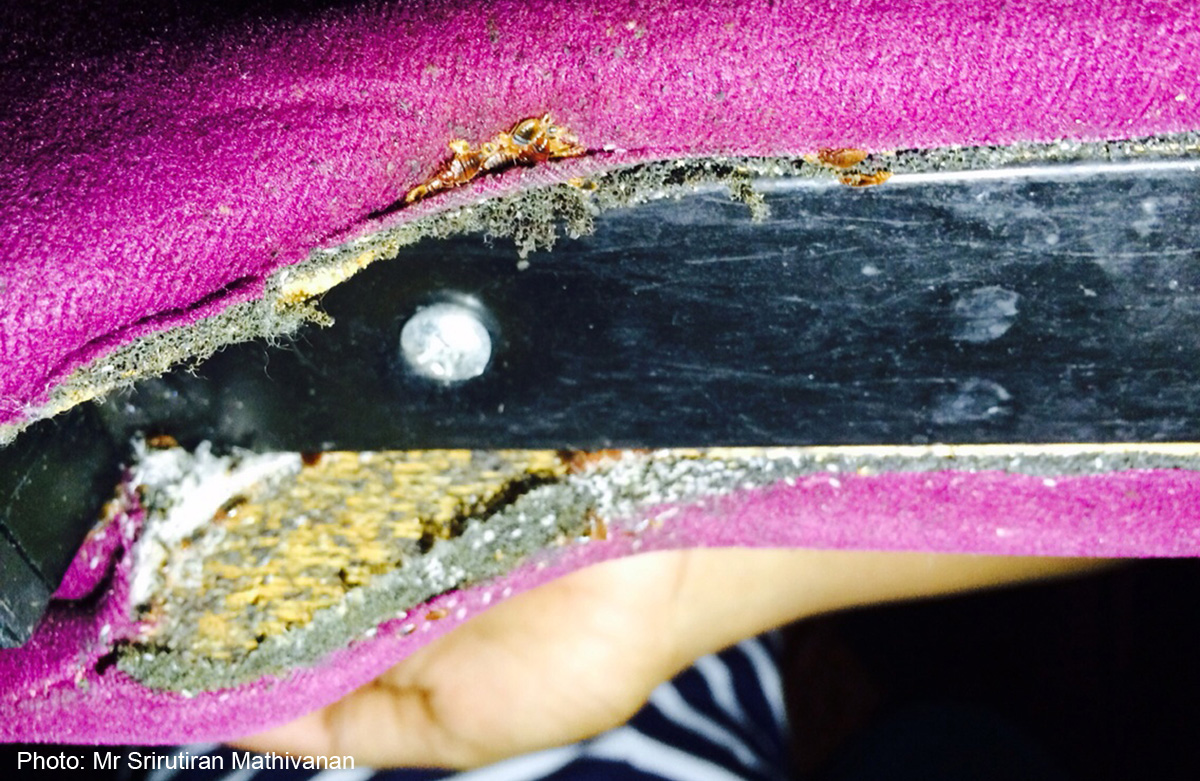 TO AVOID bites on cinema nights, trousers are your best protection, as bedbugs cannot bite through fabric.
But experts say more thorough measures are needed to keep the pests out of one's home.
Mr Ivan Goh, general manager of Q-Vector Pest Management, said bedbugs usually enter one's home via people who travel or those who pick up infested items and take them home.
He does not recommend tackling bedbug infestations without professional help. "Often the anti-bedbug sprays you buy from stores kill only live bedbugs, but not the eggs. You should engage a licensed pest controller."
Placing contaminated items under direct hot sunlight will kill bedbugs. Certain items may be infested beyond rescue and have to be discarded. Mr Goh suggests they be treated with anti-bedbug spray and wrapped up before disposal.
He urged cinemagoers to check their clothing after a movie.
Signs of infestation include small black droppings on bedsheets.

This article was first published on June 4, 2015.
Get a copy of The Straits Times or go to straitstimes.com for more stories.