It was an obvious choice for Manda Foo when she was asked to sign a pledge in April to reduce discrimination faced by the lesbian, gay, bisexual, transgender and queer (LGBTQ) community in Singapore.
The founder of education and events company Bollywood Adventures said: "As a business that believes in being inclusive, it was a no-brainer for us."
We have never discriminated against people based on their sexual orientation."
Foo is among 17 companies, including Dell and Spa Esprit Group, that have signed the so-called Inclusive Business Pledge.
The pledge - a collaboration between Singapore's LGBTQ movement Pink Dot and social enterprise Be Inclusive - is part of 10 changes the movement is calling for as it marks its 11th edition on June 29.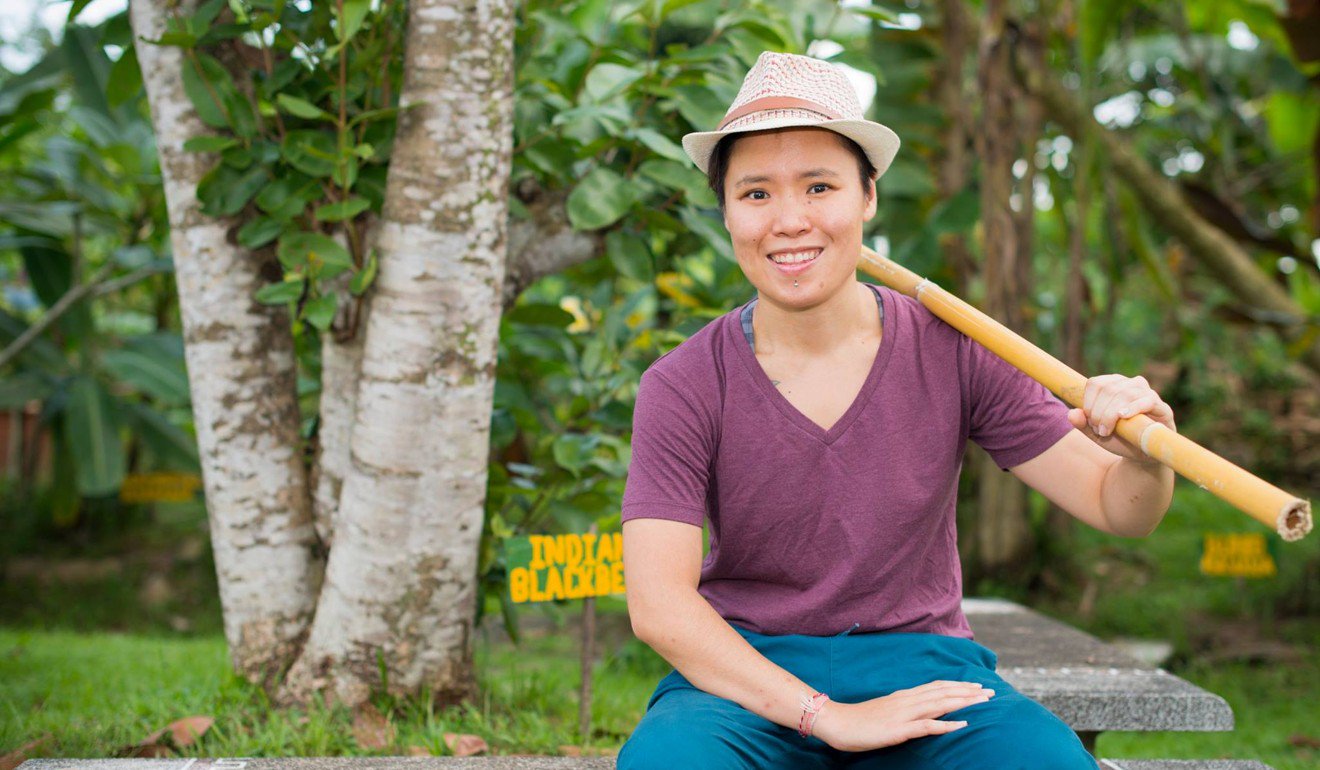 Other changes include having more positive and uncensored portrayals of LGBTQ people in mainstream media and repealing Section 377A of the Penal Code, which criminalises sex between men.
"Discrimination happens every day, in our homes, in our schools and at our workplaces," Pink Dot Paerin Choa said.
"Many in our society remain ignorant to the hurt they are causing their LGBTQ friends and family members. It is this ignorance that we seek to address, and we hope our political leaders will not continue to ignore the discrimination that their LGBTQ citizens face every day."
Pink Dot has emerged as one of the most vocal movements in Singapore, where public advocacy on social issues is governed by strict rules.
For example, under Singapore's Public Order Act, a police permit is required before any form of public gatherings can be held.
The only exception is at the Speakers' Corner in Hong Lim Park, the city's only free speech site. But authorities have said that a permit is still needed if foreigners are involved, or if race and religion are discussed as part of the protest.
"The issue of public assembly is a problem that many activists face, and organising gatherings in public spaces is difficult here," said Jean Chong, the co-founder of LGBTQ rights group Sayoni.
In the past, Singaporeans have protested against the inflexibility of the Central Provident Fund (CPF), the country's retirement savings plan, as well as the government's plan to raise water prices some two years ago.
The protest against CPF in 2014 resulted in six people charged with creating a public nuisances, when they marched around a nearby charity carnival and chanted slogans.
One of them, Han Hui Hui, maintained the court case was akin to "political persecution".
"All activists, no matter what kinds of causes we are fighting for, fear speaking out against the government," Chong said.
Civil society events in Singapore rarely draw crowds upwards of 500, and sometimes attract support from less than 100 people. Pink Dot has also faced resistance from religious groups.
In 2014, Christian and Muslim conservatives started the WearWhite campaign, a movement to counter what they described as Pink Dot's gay rights advocacy that went against Singapore's public policy and the majority's views on public morality and marriage.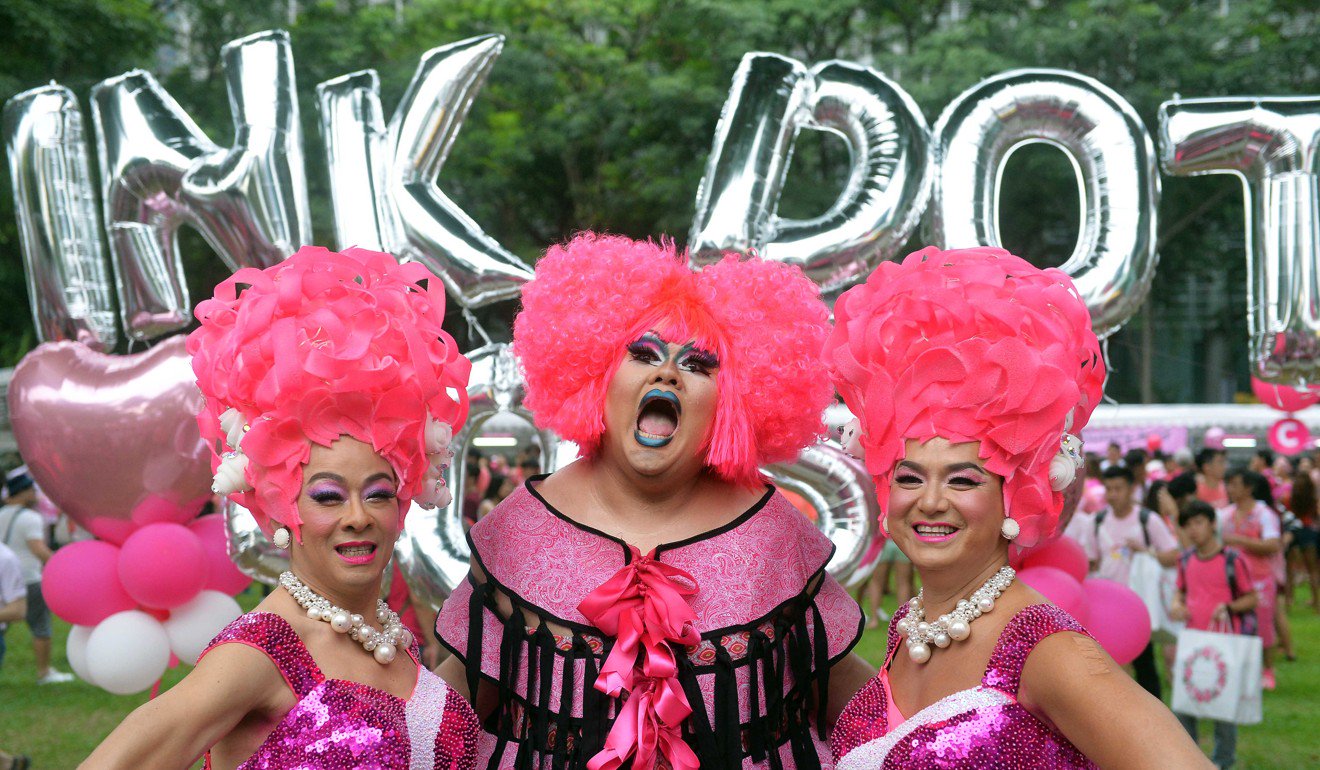 Most Singaporeans oppose gay marriage, though younger people have shown more acceptance, according to a recent survey done by research centre the Institute of Policy Studies. Between August and January, it polled 4,015 Singaporeans and permanent residents and found nearly six in 10 of those between 18 and 25 said gay marriage was "not wrong at all" or "not wrong most of the time", compared to only one in 10 respondents aged 65 and above.
But Pink Dot has managed to continue drawing an increasing mix of both LGBT and straight participants, who don pink clothes, accessories and costumes at the lively event.
For its first run in 2009, Singapore newspaper The Straits Times reported a turnout of nearly 1,000. Last year, organisers estimated about 20,000 people showed up.
"Pink Dot started off being a very humble affair … I remember the stage of the first event was a small soapbox," said co-founder of LGBT meetup and support platform Prout Kyle Malinda White, who has attended all past 10 rallies.
"Despite it becoming bigger, the sense of community has not left the event … and camaraderie has stayed constant every year."
Advertising professional Winona Wee said one reason Pink Dot has kept growing is its simple message of inclusiveness and the "human capacity to love".
Shufen Goh, co-founder and principal of pitch consultancy R3, added: "It provokes what most the straight people take for granted, a basic human need and right to love."
"Regardless of your beliefs, it'd be hard to deny your family, friend or colleague this right."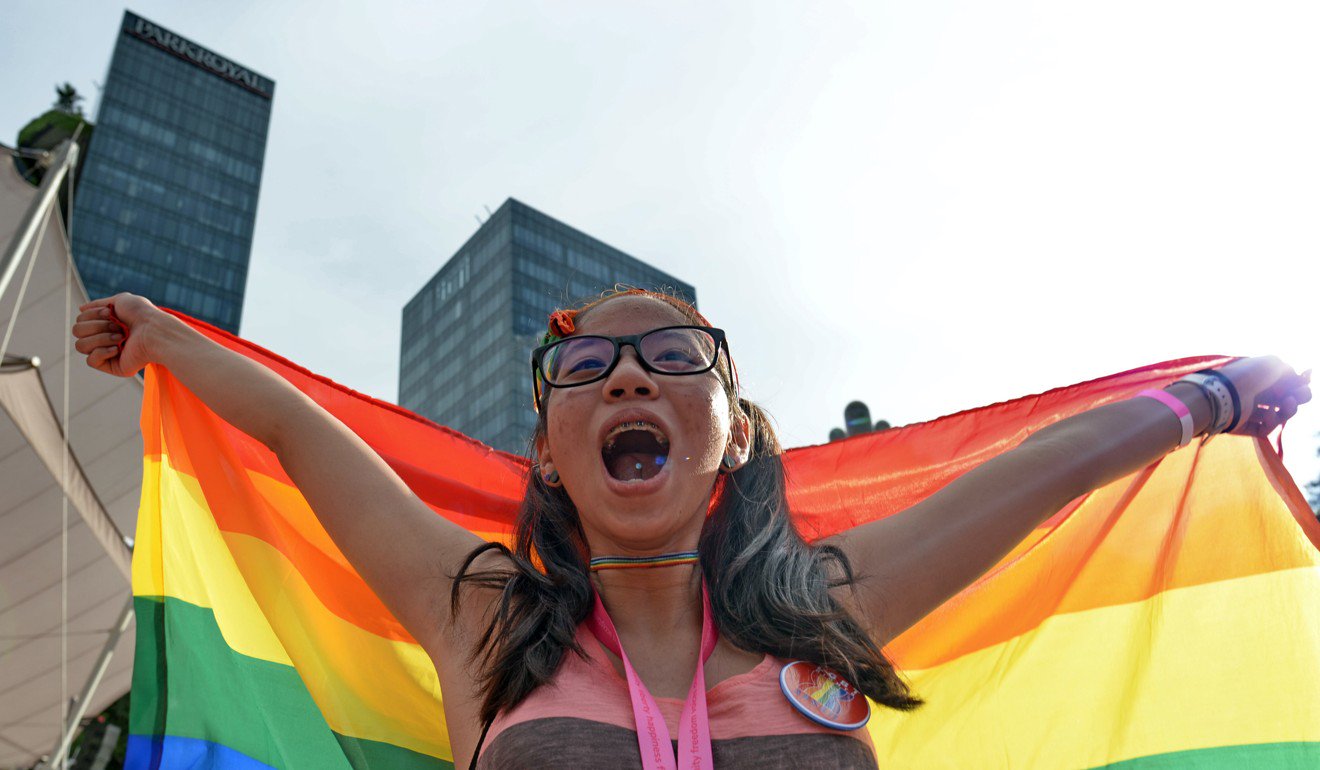 Simran Gill, a brand and communications strategist noted: "What has helped Pink Dot become so successful are visual markers like wearing pink, making it an iconic part of the movement, and is now a conversation starter."
Gill added that the movement has also developed a social media presence that is "so far removed from a corporate personality", which made it more relatable to the local crowd.
This relatability is also evident in its campaign, featuring "prominent and also everyday people", said Shawn Loo, creative director of branding and design studio Every Matter.
This year, the movement chose actor and director Beatrice Chia-Richmond, social media star Preeti Nair and her brother Subhas Nair, who is a rapper, as its ambassadors. Actor Tosh Zhang was the fourth ambassador but stepped down after old derogatory tweets he made about LGBT people resurfaced.
Loo added that having a physical protest, unlike other advocacy groups that focus mainly on digital media and online petitions, also spiked interest among Singaporeans.
"This makes Pink Dot a tangible force, unlike signing a petition." Loo said.
"It is a show of face. It is a demonstration that every supporter is a living, breathing person that is interconnected with one another."
This article was first published in South China Morning Post.