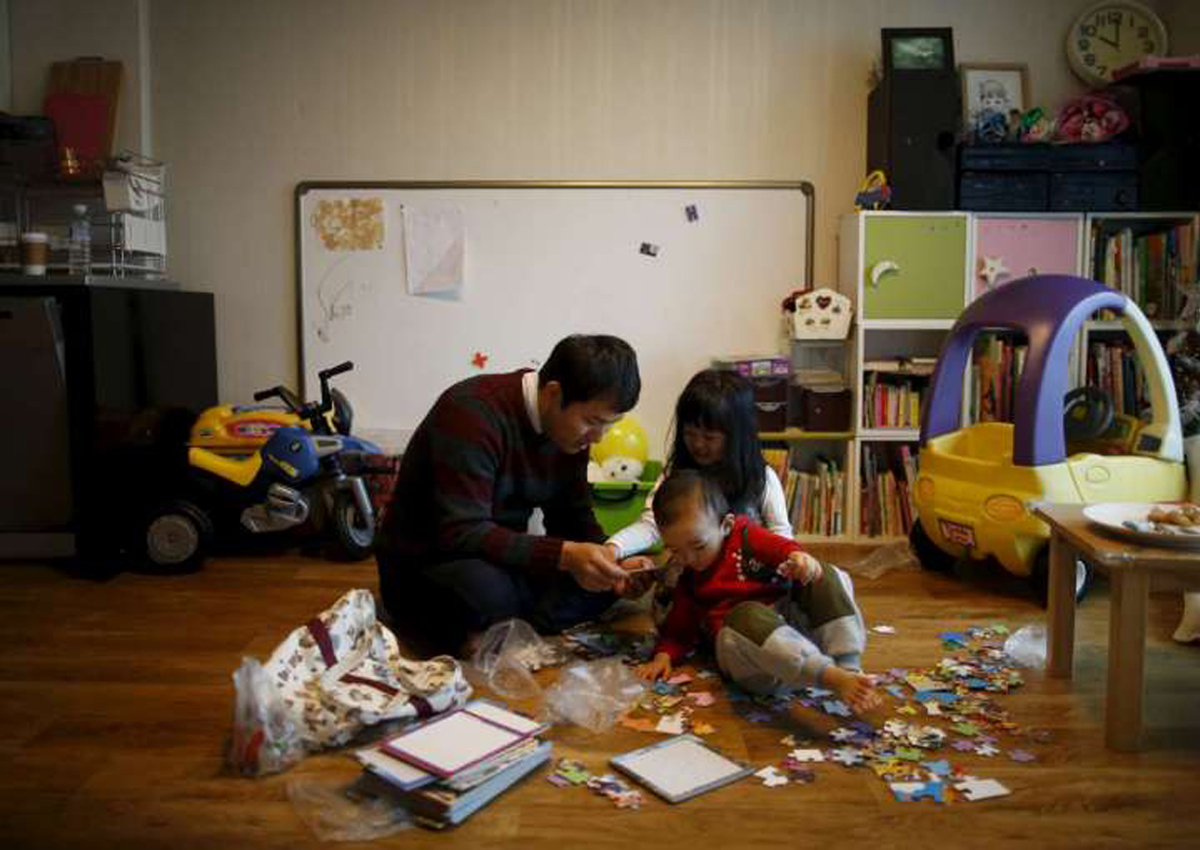 Bosses of smaller firms say additional paternity leave will increase costs and worsen labour shortages.
They want employees to have the flexibility to take the additional leave over a longer period of time.
Their comments come after the Government said earlier this month it was looking to make a second week of paid paternity leave compulsory and extend the shared parental leave scheme beyond the current one week.
Mr Ho Kok Kee, managing director of car rental firm Popular Rent A Car, said longer paternity leave entitlements would strain the company's "skeleton" workforce. It is keeping its headcount relatively low due to the "very uncertain and volatile" business environment.
"If there's another requirement that our staff needs to go for paternity leave and for long periods, that will pose a challenge to us," he added, noting that it would also be difficult to find temporary replacements for experienced workers.
Mr Willy Koh, founder of Racer Technology, said the longer paternity leave would heighten the shortage of workers for certain jobs.
The precision engineering firm manufactures medical devices.
"The Government is thinking we should give staff more time off. We'd love to give but (if we do) their job can't be finished, so how can we give?" he said.
"Sometimes we give but they still have to come back to finish the job."
Executives at small and medium- sized enterprises have suggested that the proposed changes to paternity leave be made more company-friendly.
If employees are allowed to spread their paternity leave over longer periods, say 18 months, employers would not feel the strain of missing a staff member as much, said Mr Vincent Lim, HR and administration manager of Yeo Hong Construction and Engineering.
Employees and firms could then schedule paternity leave around projects where an employee's participation is vital, he added.
Mr Koh said companies could be allowed to decide who to give additional paternity leave to.
Providing more time off to a committed employee who would work from home and remain contactable would be a "win-win, give-and take" situation, he noted.
But he would be less inclined to provide such benefits to employees who would "totally shut off" from business matters during such leave.
Ms Jolene Tan, senior manager for programmes and communications at the Association of Women for Action and Research, noted that employers can recognise that workers have domestic responsibilities regardless of gender.
This would help them adapt to the difficulties that come with added paternity leave, she said.
"Employers in other countries, like the UK, have successfully implemented much longer periods of shared parental leave," she noted.
Ms Jaya Dass, country director at human resource service firm Randstad Singapore, said increasing compulsory paternity leave addresses the growing demand for better employment conditions.
"Employees who are happier are in turn usually more likely to perform better in their jobs and remain loyal to their companies," she said.
jkoh@sph.com.sg

This article was first published on February 15, 2016.
Get a copy of The Straits Times or go to straitstimes.com for more stories.