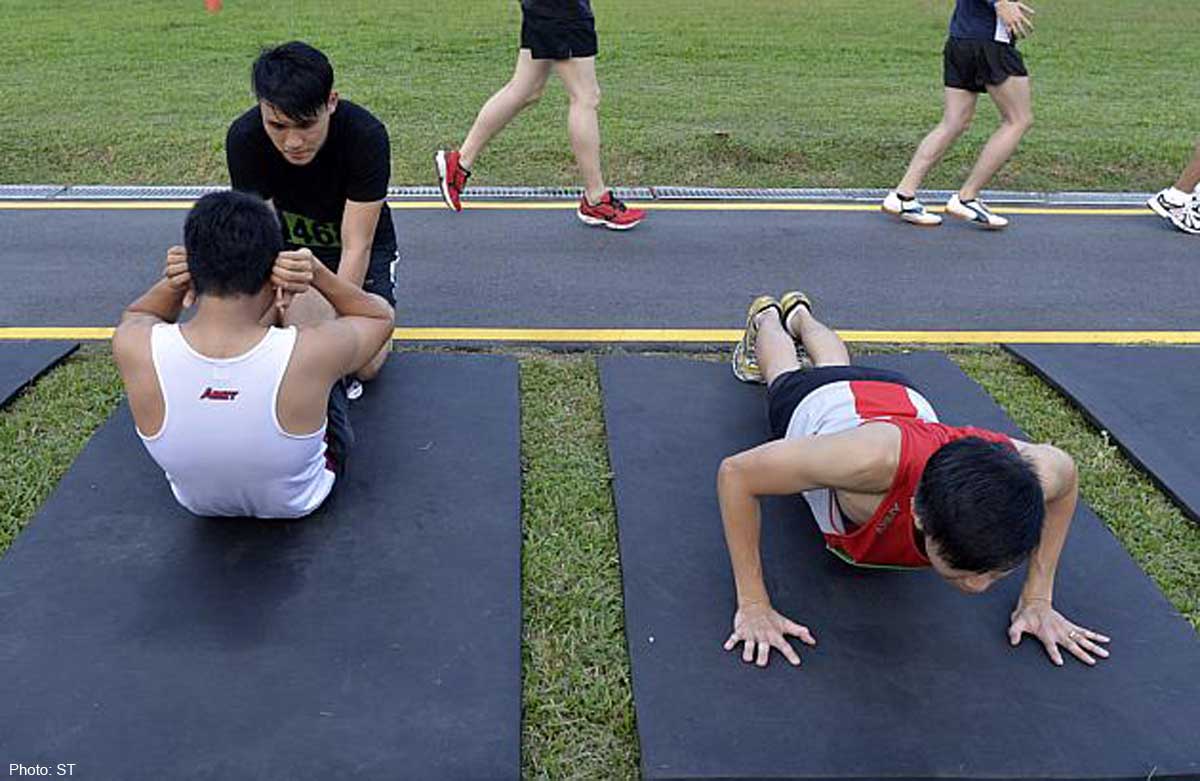 Last week's announcement of the new Individual Physical Proficiency Test (IPPT) have many seated up and taken notice.
Instead of five components, the new format will have three: Sit-ups, push-ups, and a 2.4km run. No more standing broad jump and shuttle run. No more pull-ups.
Defence Minister Ng Eng Hen said that this will make it easier for NS men to train for IPPT and for more of them to pass.
But has it become too easy? What if a retiree and a woman give the test a go?
The new IPPT will start next April. The run component carries a maximum score of 50, while the sit-up and push-up stations have a maximum of 25 each.
To pass, servicemen need to score above 50 points across all three stations.
Based on the new system, Mr Sit Kok Seng, 58, would have gotten 77 points in his age band, earning him a silver.
Based on his results in the 28 - 30-year-old age band, Mr Sit would have passed, putting some who are 30 years his junior to shame.
"I am two months away before I reach 59. I still find it manageable.
"I must say that the running is a bit exhausting for a person my age.
"But that is because I have not been training.
"The last IPPT I did was 15 years ago and I have not been doing it; I have not been running the 2.4km during my regular time.
"So I guess if I have been regularly doing it [2.4km run], I don't see a problem," Mr Sit said.
Personal trainer Miss Elaine Gay, 24, also did well, missing Gold by just three points.
"I know most girls who will be able to do quite well in this, so I think this is, a bit easy, to manage to pass and all." Miss Gay said.
"To really score well, I probably have to train a bit harder for it."
So will more serviceman pass the new IPPT? The answer could come after some 3,000 servicemen and women go through a three-month trial of the test in September.

Get the full story from The Straits Times.