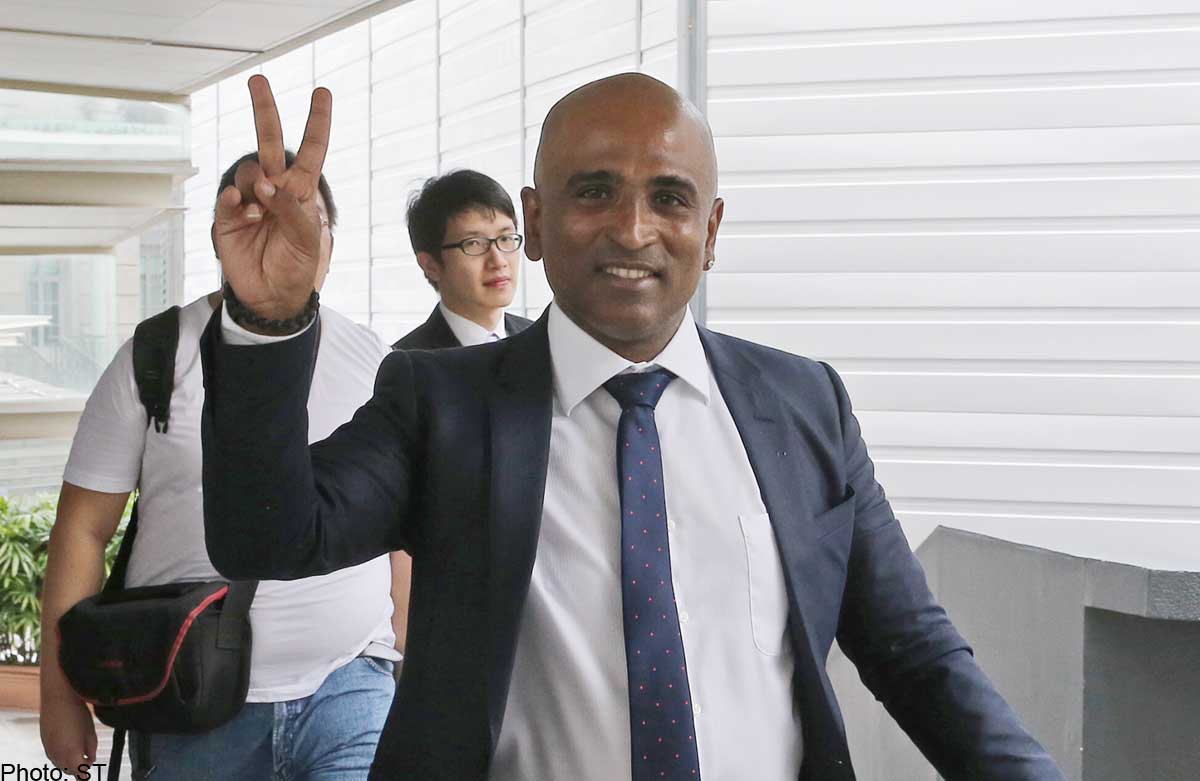 The Law Society yesterday rebuked a Human Rights Watch (HRW) official who claimed it had sought opportunities to "knock down" lawyer M. Ravi following his recent outbursts.
It said a statement by Mr Phil Robertson, deputy director of HRW's Asia Division, was "wholly incorrect and offensive".
Mr Robertson was cited as saying in a Reuters report last Saturday: "The Law Society of Singapore have not been enamoured of Ravi for quite some time and have sought opportunities to knock him down, and because of Ravi's medical condition, they have had this latest chance to do so."
The society last week ordered 43-year-old Mr Ravi to stop practising, pending examination and assessment by a consultant psychiatrist on his medical condition.
The society's move was preceded by serious concerns raised over Mr Ravi's medical condition, which it subsequently explained.
Mr Ravi's consulting psychiatrist had diagnosed him as being hypomanic and medically unfit for duty between Feb 3 and Feb 6.
But he did not comply with the advice, appeared in court and continued work as a lawyer.
The society had said then that "his hypomania created risk of errors of judgment, erratic and abnormal behaviour, and emotional outbursts".
Last Saturday, Mr Ravi was said to have denounced the society for the "oppressive, arbitrary, discriminatory and inappropriate manner in which they have suspended me".
The Law Society's statement yesterday added: "While we do not consider it appropriate to engage in a media debate, we will briefly state that to say that the direction issued by the council is 'oppressive, arbitrary, discriminatory and inappropriate manner' is wrong and ignores the facts and the law."
The society criticised Mr Robertson for not contacting it to clarify its position before making his comment.
It suggested Mr Robertson should have acquainted himself with the facts first and allowed the society to respond to his allegation before publishing it.
"He is either totally unaware of or ignoring the objective facts that underlie the society's decision," it added.
The Law Society's governing council had made clear that while its range of options to deal with Mr Ravi included more drastic measures, its move to temporarily stop his practice "best balances the interests of Mr Ravi himself, his clients and the integrity of the legal profession".
Subject to Mr Ravi complying with the relevant matters, he could continue to practise as a lawyer, it added.
It also said: "Far from seeking 'opportunities to knock him down', council's approach has consistently been to find workable solutions to help Ravi manage his medical condition to enable him to safely continue in practice.
"We are puzzled by Phil Robertson's comment."
vijayan@sph.com.sg

This article was first published on February 17, 2015.
Get a copy of The Straits Times or go to straitstimes.com for more stories.