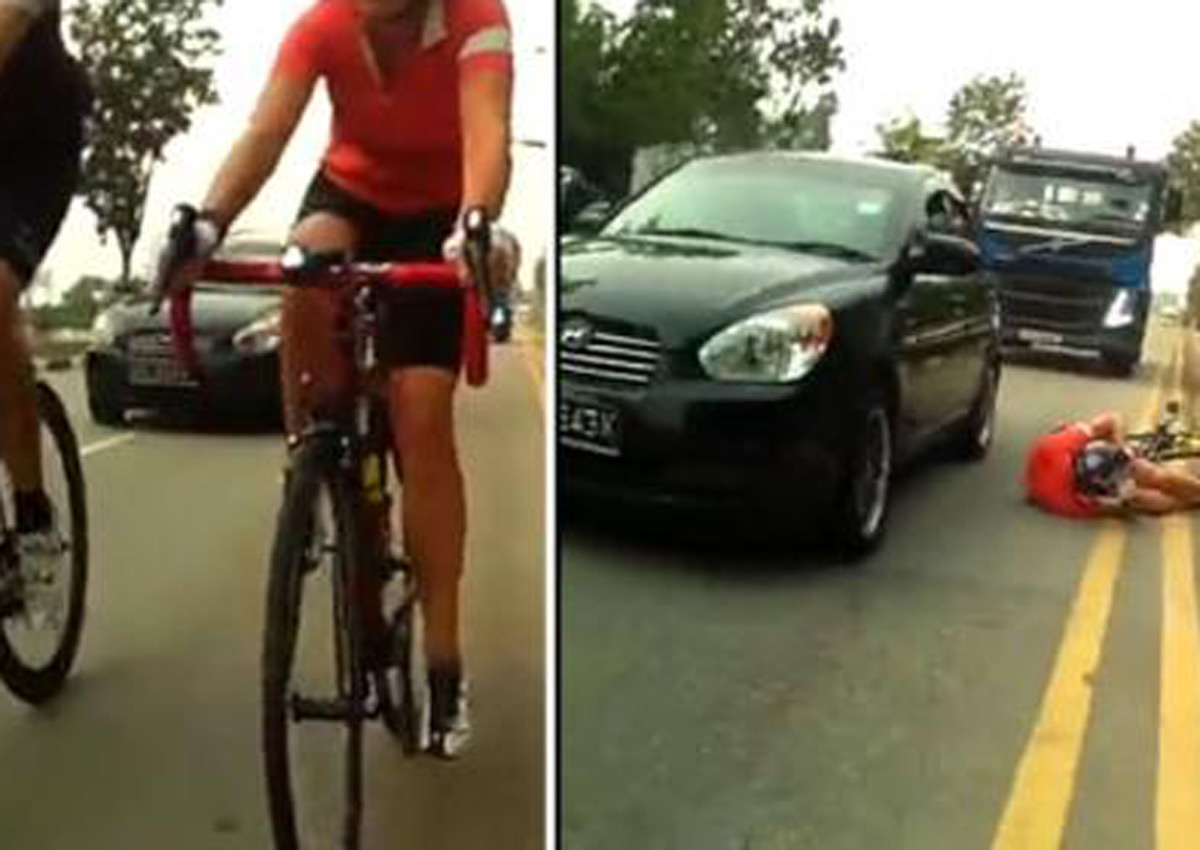 A hit-and-run incident involving a Hyundai driver and a group of cyclists was caught on camera.
In a blogpost on Cycliq, cyclist Stuart Baker said that he, his wife and a friend were cycling on a road in Singapore on a Saturday morning. While they were cycling, a car came behind them and the driver sounded the horn in an aggressive manner.
The driver of the Hyundai car then deliberately made a swerve towards the group before speeding up.
The car eventually pulled up in front of them by jamming on the brakes and it caught the cyclists by surprise.
Baker was able to avoid the car but his wife and friend riding behind him were unable to do so.
As a result, his wife crashed into the car and was thrown off her bike and fell to the ground.
The driver then simply took off without helping the cyclists.
The group ended up sitting around for an hour while waiting for the police to arrive.
Baker had the entire incident captured on his bicycle camera.
In his blogpost, Stuart said: "We had no idea why he was doing this as we were not doing anything wrong.
"The driver took off and left us with my wife lying on the road. She was pretty shaken up and I was very angry."
"We were assigned a case officer who was impressed with the video and asked us to send it in as evidence."
"He said that without that, it would have been difficult to take any action. They used the footage to identify the vehicle and driver."
It is also understood that four months after the incident, Baker received a letter from the police saying the driver had been convicted of three offences - inconsiderate driving, failing to stop and failing to make an accident report within 24 hours.

Visit STOMP for more stories.