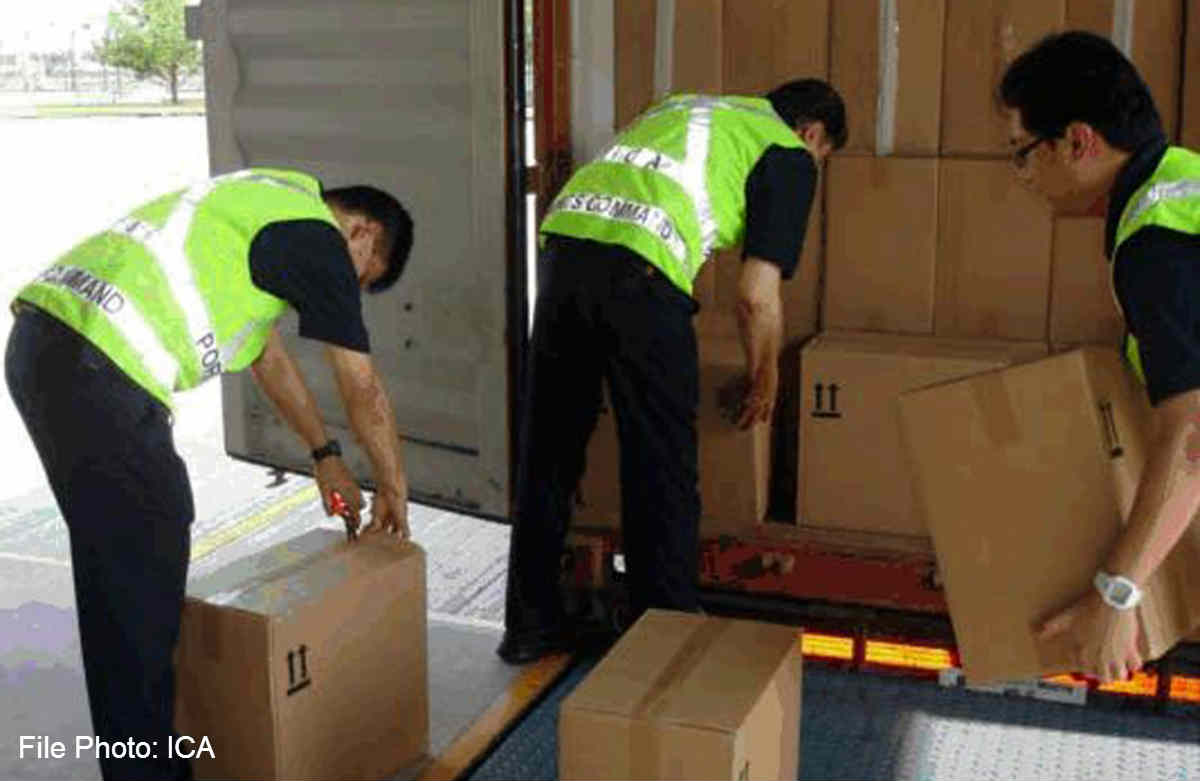 SINGAPORE - Immigration officials battled a record number of attempts to smuggle contraband items into Singapore last year.
Some 99,700 cases were detected in 2013, reflecting a 24.3 per cent surge over the 80,200 in 2012, according to the annual statistics report released by the Immigration and Checkpoints Authority (ICA) on Wednesday. The previous peak was in 2011, when 80,800 cases surfaced.
Among the items found last year were unprocessed bird's nest, firecrackers and weapons like ninja stars and knuckle dusters, as well as duty-unpaid cigarettes and controlled drugs.
"While smugglers invent new ways of concealment, they also use old tricks to escape detection," said the ICA. "Unfortunately for them, experienced officers are able to spot telltale indicators and successfully thwart the smuggling attempts."
Singapore Management University law lecturer Eugene Tan, who studies social and immigration issues, said the greater number of detections is a result of deeper policing and better enforcement.
Mr Tan, a Nominated Member of Parliament, said: "We should not be unduly alarmed, unless the number continues to increase by leaps and bounds. Then it might suggest systemic issues at play."
Meanwhile, the overall number of arrests of immigration offenders - illegal immigrants and overstayers - fell to a 13-year low of 2,530 last year. Details of their nationalities were not available.
Mr Tan attributed the downward trend to effective policing. He said: "It's no mean feat, given that the economy continues to hum along all these years. This would make it very attractive for economic migrants, but syndicates or individuals thinking of entering Singapore illegally probably have realised that it is not an easy option."
The number of harbourers nabbed last year tripled to 233, from 77 in 2012. The number of employers caught for hiring offenders also more than doubled to 97, from 41, over the same period.
The ICA, which is now in charge of all such investigations, said the offenders are mainly hired in the food and beverage and construction industries, and move from job to job to avoid getting caught.
Mr Kurt Wee, president of the Association of Small and Medium Enterprises, said most employers were law-abiding. He said: "We're talking about someone who shouldn't be in business in the first place to resort to such a practice. They're probably desperate, or have underpriced their services."
The ICA attributed the jump to community involvement drives and a close working relationship with other enforcement agencies.
A total of 284 people were also convicted of sham marriage-related offences last year.
waltsim@sph.com.sg

Get a copy of The Straits Times or go to straitstimes.com for more stories.