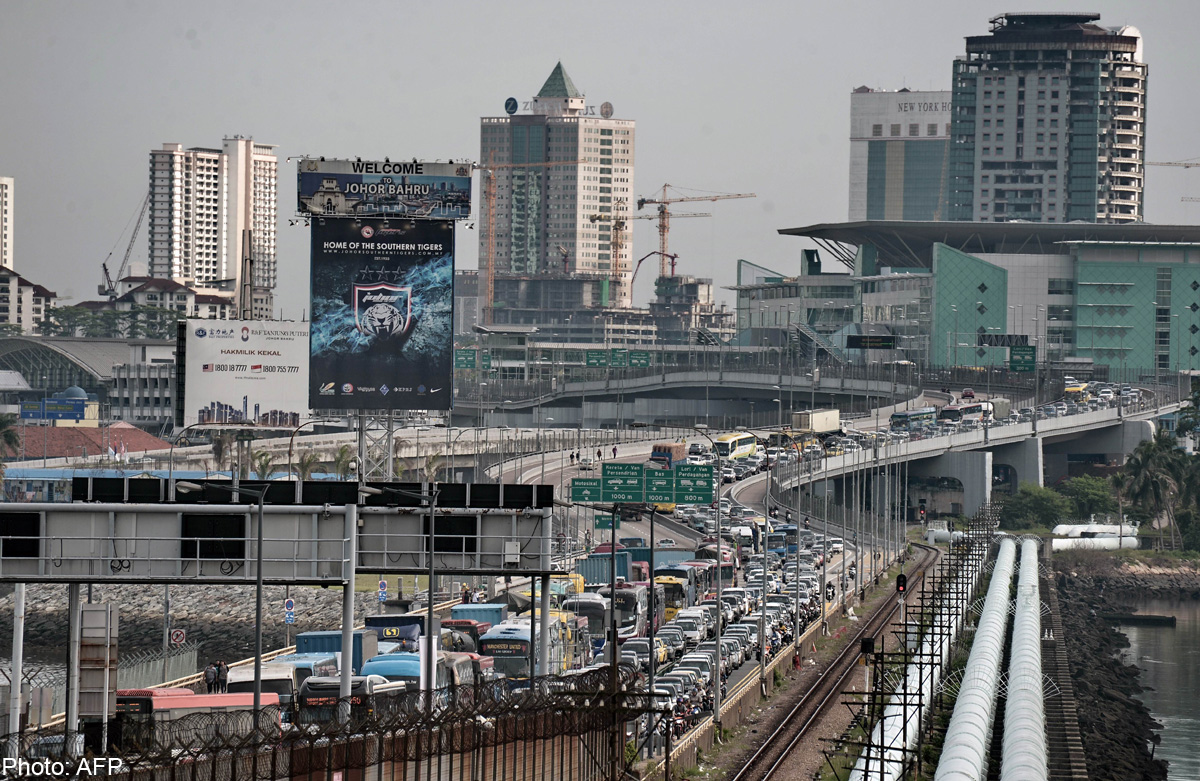 SINGAPORE - The Immigration & Checkpoints Authority (ICA) has advised motorists to check on the traffic situation at both the Tuas and Woodlands checkpoints before their trips.
They can do so at the Land Transport Authority's OneMotoring website or MyTransport.SG portal. Alternatively, they can tune in to TrafficWatch on the radio or call the traffic information hotline at 68630117.
The advisory comes after Malaysian buses refused to cross the checkpoint at Woodlands into Singapore this morning, on the first day of the increase in toll charges.
The ICA noted that travellers were seen walking towards the checkpoint instead, and has deployed more officers at the ground to control the crowd and ensure travellers are cleared smoothly without compromising security.
It added that it will work closely with counterparts in Malaysia to monitor the situation.
huizhen@sph.com.sg