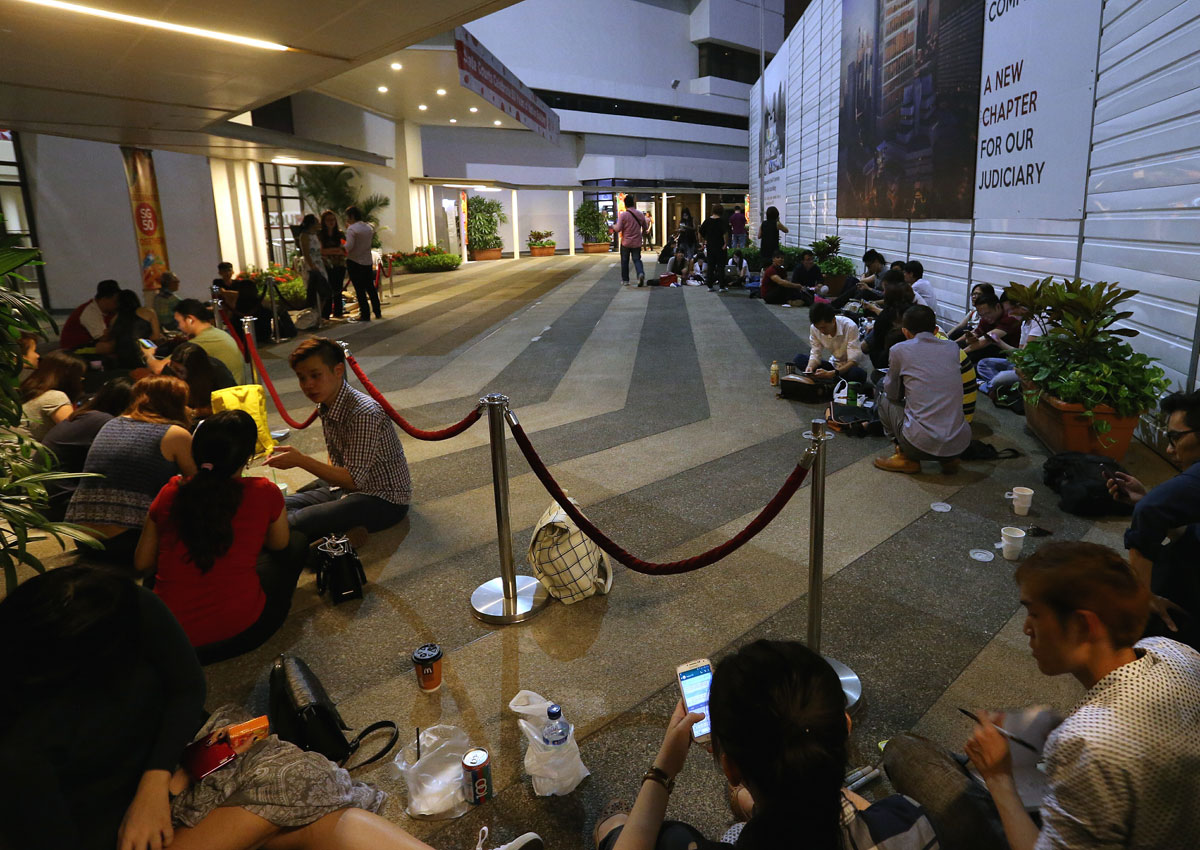 The mood inside Court 1 was tense yesterday.
Outside the courtroom, it was sombre.
Anxiety was written on the faces of the more than 50 people who had turned up to lend support to City Harvest Church (CHC) founder Kong Hee and five other church leaders.
They gathered in small clusters, occasionally checking their mobile phones for messages from church friends in the courtroom.
Whispered conversations were heard as some supporters distributed hot drinks in plastic cups.
At about 10am, half an hour into the court proceedings, the verdict they feared became a painful reality.
Guilty!
A few walked out briskly from the courtroom to convey the bad news.
Among those waiting outside was a man in his 70s from the Church of Singapore. He called a friend on his mobile phone and said: "The whole lot got the guilty verdict."
Disbelief
No one wept openly. Some admitted they had expected the guilty verdict but refused to say more.
Some put their arms around the shoulders of other supporters who seemed to be in disbelief over the verdict.
Ms Lee Yilun, a 32-year-old CHC youth leadership member, said: "Naturally, we are disappointed with the outcome but we're definitely staying in church to continue to fulfil the call of God... We'll definitely stand with them and trust the leadership."
Others who disagreed with what the six accused had done stood firmly with the CHC supporters.
One of them was a woman in her 60s who said she was from a "sister" church.
Declining to be named, she said: "I'm here today to pray for a fallen man."

This article was first published on October 22, 2015.
Get The New Paper for more stories.