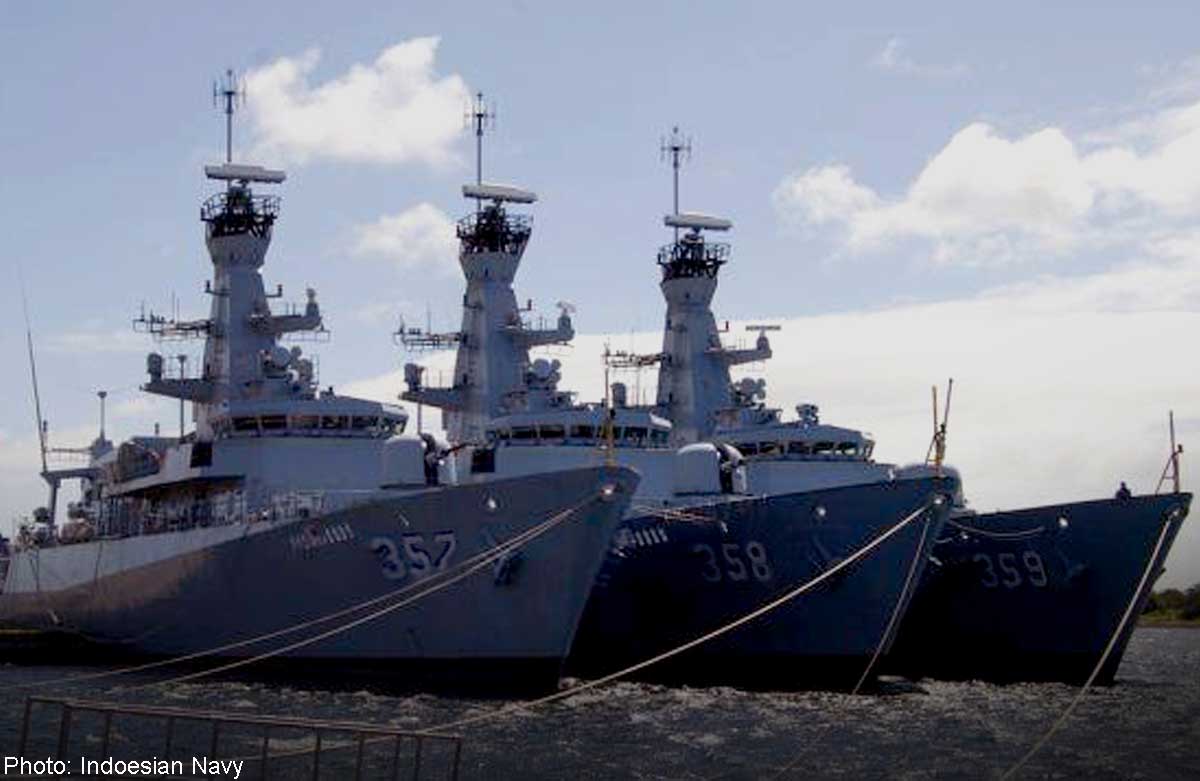 The Singapore Armed Forces, as "protectors of this nation", will also not sail alongside or undergo training exercises with the new Indonesian navy frigate, the KRI Usman Harun, said Defence Minister Ng Eng Hen, in response to MP Zaqy Mohamad (Chua Chu Kang GRC).

Get the full story from The Straits Times.
Here is Dr Ng Eng Hen reply in full to Mr Zaqy Mohamad's query:
For MINDEF and the SAF, the Konfrontasi was a violent and wrenching chapter in Singapore's history. The Indonesian armed forces, known as ABRI then, targeted non-military installations and defenceless civilians in Singapore from 1963 to 1965.
In all, at least 58 people were killed or injured by the 37 bombs set off. Great suffering was inflicted on the victims and their families. The MacDonald House bomb blast killed three civilians and injured at least 33 more.
They still bear the physical and psychological scars of that tragedy to this day. Just take the families of those killed: Elizabeth Choo's six children became orphans, Juliet Goh's parents lost their only child, and Encik Yasin left behind a widow and eight children.
The naming of an Indonesian Navy ship after Usman and Harun now, nearly 50 years later, would undo the conciliatory actions from both sides that had lain to rest this dark historical episode.
It would, as we have said, re-open old wounds. The Singapore Government was therefore deeply concerned when we received news of the naming and reacted immediately, instinctively.
Three Ministers, including DPM Teo, telephoned our counterparts. My counterpart, the Indonesian Defence Minister was in Europe on an official trip and it was 8 am there when I called him. I would not have disturbed his trip unless it was an important matter and the Indonesian Defence Minister knew it.
I stated the Government's position, followed up with a written note, so that there would be no misunderstanding about our deep concern. All three Ministers respectfully asked our counterparts, on behalf of the Singapore Government, that Indonesia reconsider the name of the ship. We knew the harm it would cause to bilateral relations.
We want good bilateral defence ties with Indonesia and have worked hard to develop our friendship and military cooperation. DPM Teo related to me how he had taken part in the first ever naval exercise with the Indonesians in 1974, it was called Exercise Eagle, after President Suharto's visit to Singapore.
Military-to-military relations since then have improved considerably. In fact, two years ago (2012), the SAF celebrated the 20th Anniversary of the Indonesia-Singapore Coordinated Patrols where we jointly protect the waters of both countries from sea robbery. In times of need, you will remember that both militaries also quickly stepped up to help each other.
When SilkAir Flight MI185 crashed near Palembang in Dec 1997, Indonesia spared no effort in the search and rescue operations; when the Indian Ocean tsunami struck Aceh in 2004, the SAF was the first on the ground to assist Indonesia with its largest disaster assistance relief effort ever.
Such reciprocal support and close cooperation based on mutual respect strengthen defence ties when Indonesia and Singapore treat each other as sovereign equals. With closer ties, the TNI and the SAF have been able to discuss sensitive matters, sometimes behind closed doors, to find amicable solutions that meet each others' concerns and where there are disagreements; we find ways to put them on hold until conditions improve to settle them.
But the naming of the ship came as an utter surprise. MINDEF and the SAF were disappointed and dismayed over this inexplicable move. Even without ill intent, how can the naming of the ship after two bombers build good ties, or enhance mutual respect and regard with both our countries?
On the contrary, a ship named "Usman Harun" sailing on the high seas would unearth all the pain and sorrow caused by the MacDonald House bomb blast, which had been buried and put to rest.
It would be a bête noire, unleashing resentful feelings and spirits from the past, a constant reminder of the military aggression and atrocious crimes committed by the Indonesian marines who killed or irreparably damaged the lives of innocent civilians and their families in Singapore.
For Singaporeans, this is the weight of the dark history of Konfrontasi - of lives tragically cut short in vain, the suffering and blighted futures of hapless victims - that this ship will always carry with her.
Singapore will not allow this military ship named "Usman Harun" to call at our ports and naval bases. It would not be possible for the SAF, as protectors of this nation, to sail alongside or exercise with this ship.
As DPM Teo, Min(FA) and I have said to our counterparts, the naming of this ship will have consequences on bilateral relations. Already suspicions and resentments have heightened on both sides, setting back many decades of relationship building in defence ties.
We want good defence ties and close military-to-military relationships with Indonesia. But strong defence ties can only be built on mutual trust and respect, expressed through appropriate acts that underscore friendship and amity.
Dr Ng Eng Hen reply in full to Nicholas Fang's query on a joint multi-national ASEAN force that is focused on humanitarian assistance and disaster relief efforts in the region; and a joint multi-national military ASEAN force to address security threats in the region.
Madam Speaker, ASEAN has put in place several mechanisms to respond to disaster situations. All ASEAN Member States are party to the ASEAN Agreement on Disaster Management and Emergency Response or AADMER, and this provides the framework for cooperation in disaster relief operations within the ASEAN region.
ASEAN has also established the ASEAN Standby Arrangements for Disaster Relief and Emergency Response where Parties volunteer assets and capacities which could be mobilised for disaster relief and emergency response. In addition, a set of Standard Operating Procedures on the use of military and civilian assets in disaster relief operations has been drawn up.
The ASEAN Co-ordinating Centre for Humanitarian Assistance on Disaster Management, the AHA Centre, is based in Jakarta, and has also been set up to facilitate cooperation and coordination among the Parties, and with relevant United Nations and international organisations.
These existing mechanisms provide a framework for countries to increase the collective ability to deal with disasters in our region. We should aim to strengthen these mechanisms.
But in reply to Mr Fang's question, there is still some way to go before we can start thinking concretely of a joint multinational force for Humanitarian Assistance and Disaster Relief (HADR). And the reason is a simple one.
ASEAN is not a security or a military pact. The establishment of the ASEAN Defence Ministers' Meeting (ADMM) in 2006 does provide an important platform for strategic dialogue but is working on building trust and confidence, and enhancing inter-operability for militaries within ASEAN. We have established an Experts' Working Group on Humanitarian Assistance Disaster Relief together with our extra-regional partners.
We should let these platforms and initiatives evolve organically over time. This is to accommodate the different capabilities and aptitudes of different ASEAN member nations for multilateral humanitarian operations.