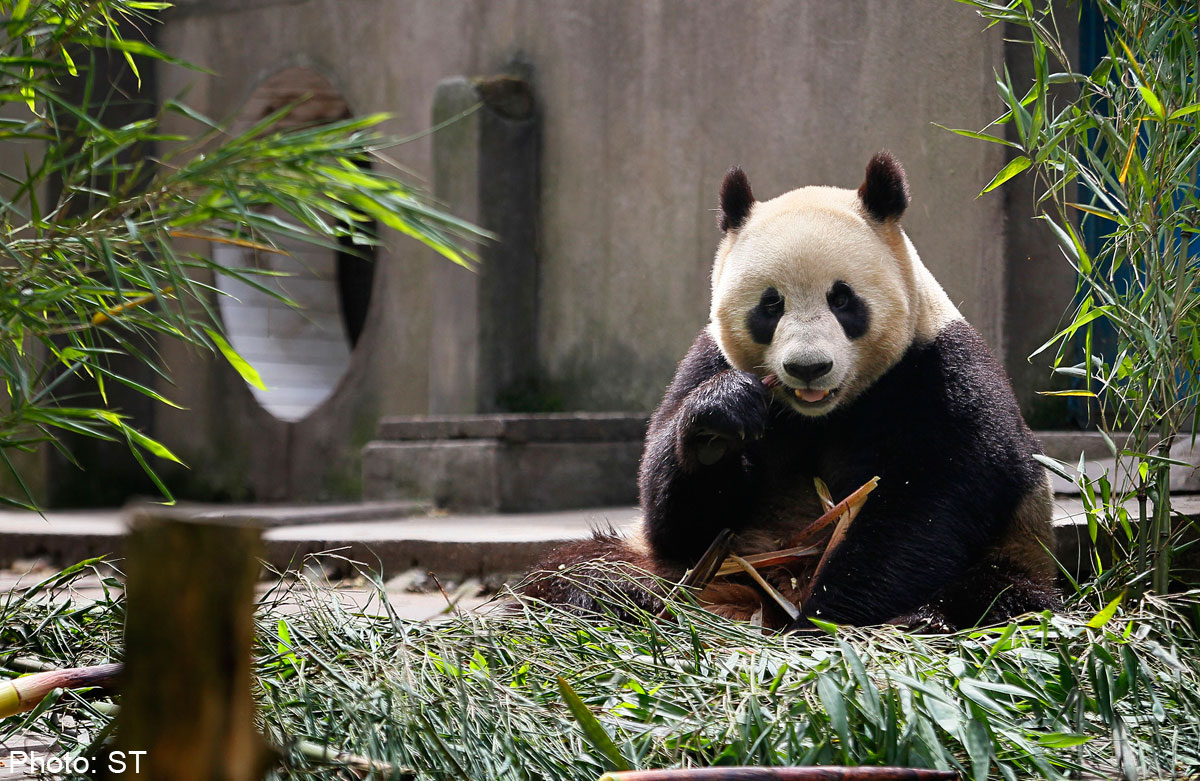 SINGAPORE - Fingers are crossed that there will be some little Jia Jias and Kai Kais running around the Giant Panda Forest in the not-too-distant future.
"We are all waiting anxiously and hoping for good news, maybe in the next two years," said Ms Claire Chiang, chairman of Wildlife Reserves Singapore.
Efforts are under way to encourage the two giant pandas - six-year-old male Kai Kai and female Jia Jia, five - to reproduce.
"We are working on it," said Ms Chiang at the River Safari's official opening on Friday.
"We work very closely with the Chinese experts to learn the various ways of getting the two to like each other. Nature has to take its course and obviously through observation and learning from other experts, we will find ways of promoting that connection."
The pandas are on a 10-year loan from China and have settled into their $8.6 million enclosure, having arrived in Singapore in September 2012.
Giant pandas usually start to breed around 51/2 to seven years of age.
Get a copy of The Straits Times or go to straitstimes.com for more stories.