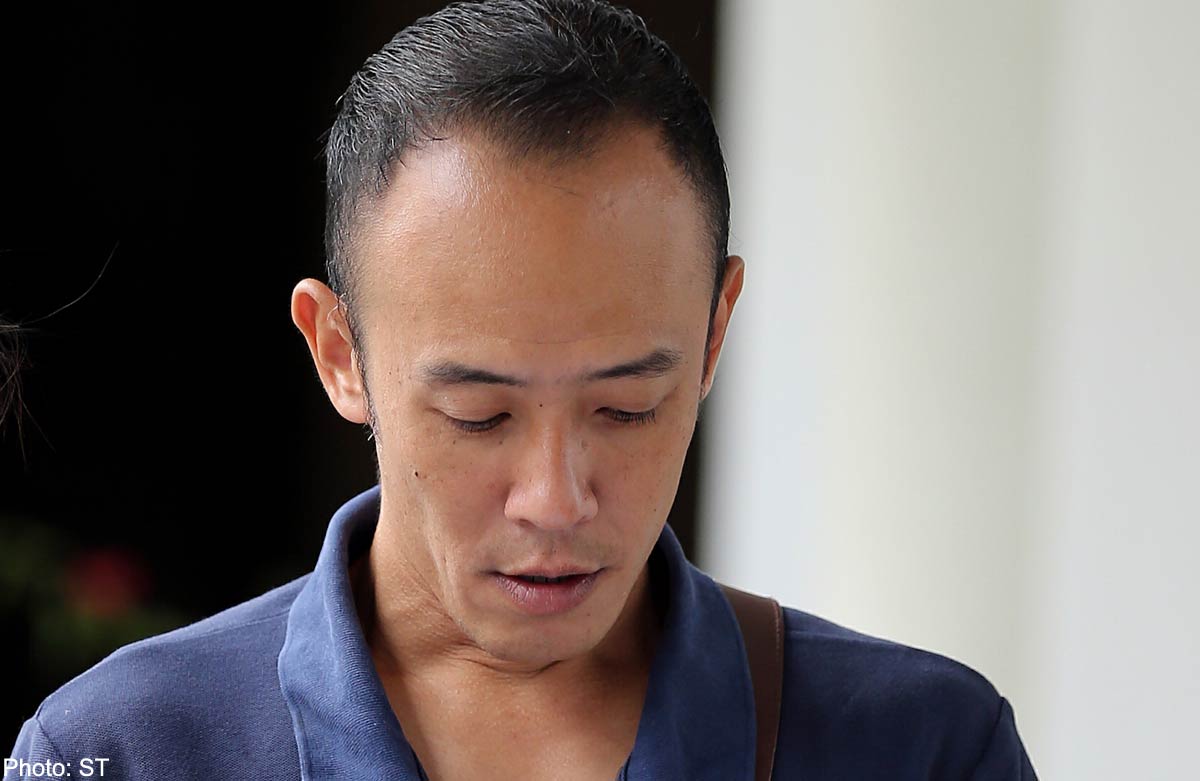 SINGAPORE - He also pulled out passenger by her hair and hit the cab with metal rod.
A lorry driver picked a fight with a woman who had stopped a taxi behind his vehicle, and threatened the cabby with what looked like a metal rod.
Koh Yong Kwee, 41, then repeatedly hit Mr Norashid Mohamad Nor's taxi with the 1m rod after the latter wound up his window in fear, causing almost $300 in damage.
Yesterday, Koh - who is now jobless - was sentenced to two months' jail for criminally intimidating Mr Norashid, 35, in 2013.
His total jail term comes to 29 months, after including punishment for cheating offences he committed last year using stolen credit cards.
The court heard that in the wee hours of Oct 23, 2013, Mr Norashid had stopped his taxi in Lorong 27A Geylang for the passenger to enter. But before she could close the door, Koh pulled her out by her hair.
He grew angry at Mr Norashid when the cabby wound down the window to ask why he was scuffling with the passenger.
Koh then fetched the rod from his lorry, walked towards the cab and struck it.
While out on court bail for the taxi incident, Koh opened his flat's letter box on Sept 27 last year and found a credit card in an envelope addressed to his mother's tenant, who was overseas at the time.
Koh entered the 48-year-old tenant's room to search for his particulars to activate the card. He also stole a second credit card and other valuables.
Koh used the first card to buy various items, including an iPhone. But he was caught after a transaction failed and a sales assistant's supervisor called the police. While out on police bail, he activated the second card and continued to cheat retailers.
District Judge Victor Yeo pointed this out before passing sentence. The judge also noted Koh's long list of previous convictions dating back to 1989, several for drug-related offences.
Koh pleaded guilty to seven charges, including cheating and theft. Another 11, including one for damaging the taxi, were taken into consideration. He has not made restitution for the losses of more than $7,000.
He could have been jailed for up to two years and fined for intimidating the cabby. For each count of cheating, he could have been jailed for up to 10 years and fined.
pohian@sph.com.sg
The judge also noted Koh's long list of previous convictions dating back to 1989.

This article was first published on Jan 20, 2015.
Get a copy of The Straits Times or go to straitstimes.com for more stories.