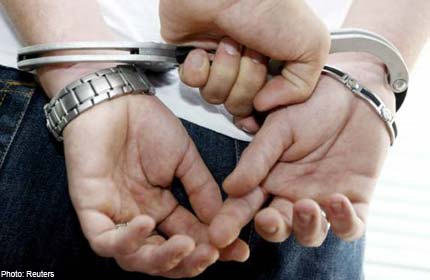 SINGAPORE - A former technical support officer with the police was jailed for three months on Monday for stealing iPads from his workplace.
Yap Bao Fa, 27, stole eight iPads worth $6,824 from the Police Headquarters in Irrawaddy Road between August and September last year.
The iPads, which cost $853 each, were to be issued to police officers for their use.
Deputy Public Prosecutor Chloe Lee said Yap had access to a secure cabinet where the iPads were stored.
To obtain the key to the cabinet, he had to scan his staff card and use a password. On Aug 16 last year, he stole two iPads worth $1,706 and sold them to a shop at Far East Plaza for $1,600.
He spent the money on drinks.
Fifteen days later, he stole another iPad and sold it to the same shop for $800. On Sept10, he took another one during the lunch hour and sold it for $820.
The same day, when he knew that his game was up after several iPads were noted to be missing, he went to the toilet and flushed down the $820.
Three of the iPads have since been recovered.
Yap pleaded guilty to three counts and had four remaining charges taken into consideration. The first-time offender could have been jailed for up to seven years and fined on each charge.