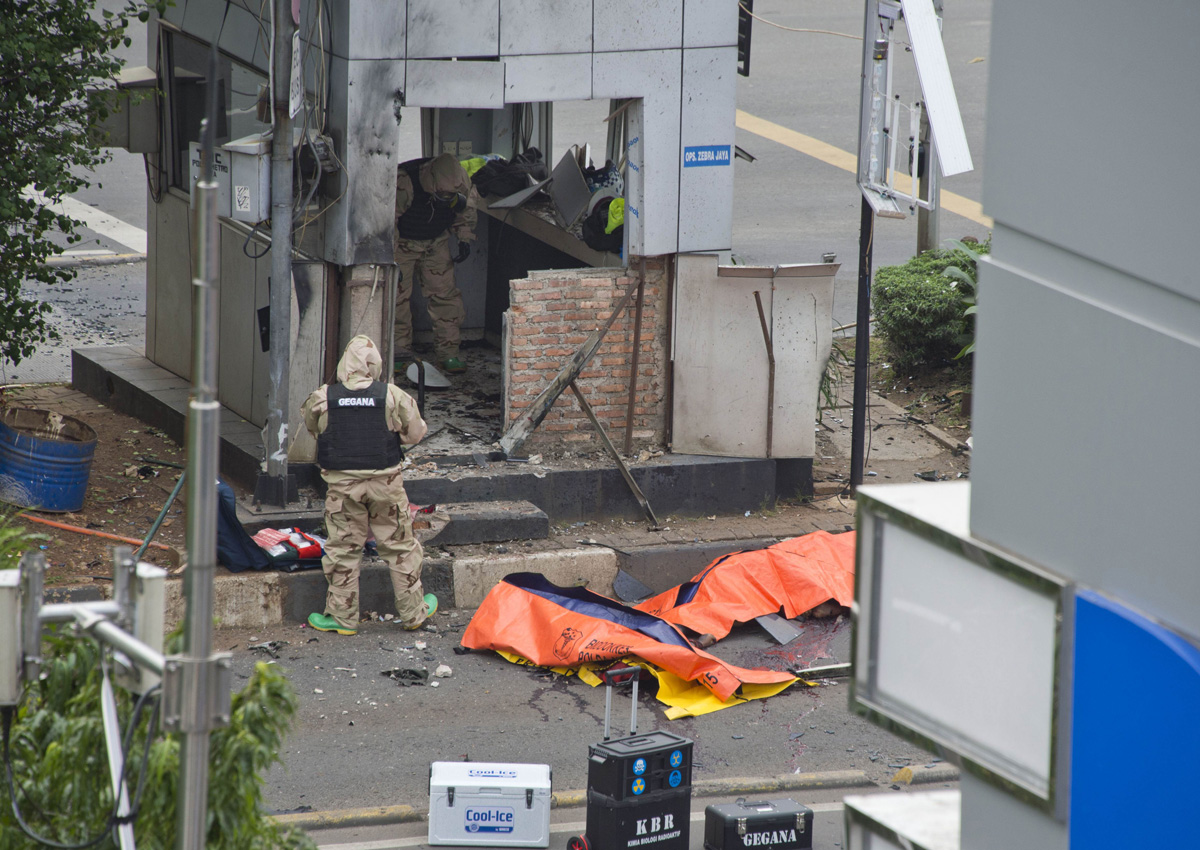 SINGAPORE - Prime Minister Lee Hsien Loong said Singapore will give its full support to the Indonesian government to bring the perpetrators to justice. 
In a Facebook post, Mr Lee said that Singapore condemns these attacks. 
He also he is "shocked and dismayed" by the news of the bomb attacks in Jakarta today.
Earlier today, a series of bombs carried out by suicide bombers exploded in Jakarta, killing 7 people.
Mr Lee also wrote: "If you are in Jakarta now, please stay safe."
The Ministry of Foreign Affairs (MFA) said: "Our Embassy in Jakarta is contacting the registered Singaporeans in the city to ascertain their safety, and is in close contact with the Indonesian authorities.
"We will continue to monitor the situation closely.
"Singaporeans are advised to be vigilant and take the necessary precautions." 
Singaporeans who require consular assistance while in Jakarta can contact the Singapore Embassy in Jakarta or the 24-hour MFA Duty Office at:
Embassy of the Republic of Singapore in Jakarta
Tel: + 62-21 299 504 00
Duty Handphone: +62 811863348
Email: singemb_jkt@mfa.sg
MFA Duty Office
Tel: +65 6379 8800 / 8855 (24-hour hotline)
Email: mfa_duty_officer@mfa.gov.sg