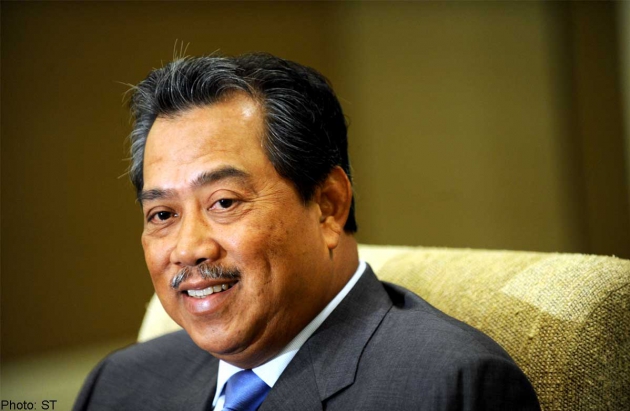 SENDAI - Japan has shown keen interest in taking up the Malaysia-Singapore High Speed Rail (HSR) project, says Deputy Prime Minister Tan Sri Muhyiddin Yassin.
Muhyiddin, who is on a working visit to Japan, said the Japanese government had been aggressive in expressing its interest for the mega project.
It is also keen to support its private company - the East Japan Railway Company (JR East) - for this project.
"Even Prime Minister Shinzo Abe had requested to meet me to convey his interest. The project was the number one topic of discussion during our talks.
"The project was also brought up during my discussion with Japanese Land, Infrastructure, Transport and Tourism Minister Akihiro Ota," he told a press conference yesterday.
Muhyiddin held bilateral talks with Abe on Saturday and Ota yesterday on the sidelines of the United Nations World Conference on Disaster Risk Reduction.
He said the Japanese government was confident that its technology and system were the best.
Muhyiddin said Malaysia was attracted to JR East's Shinkansen high-speed train technology as it was efficiently managed with a 100 per cent safety record.
"Its high-tech systems will be among the criteria that will be looked into when we make a decision that will be made through an open tender," he said.
However, Muhyiddin said the winning bidder should agree to a technology transfer while human resources should be developed locally.
"Supporting industries should also be created to create an economic spillover for Malaysia," he said.
In an announcement made in 2013, Malaysia and Singapore planned to build a high-speed rail link by 2020 that would cut travel time between the city-state and Kuala Lumpur to 90 minutes.
Muhyiddin said Abe also expressed Japan's interest in Malaysia's high efficiency coal-fired power generation project.
He also held talks with his counterpart from Turkey Numan Kurtulmus, where they discussed combating Islamophobia, which had been rising as a result of the atrocities of the Islamic State terror group.
"Cooperation between both countries is important to spread the true meaning of Islam," he said.