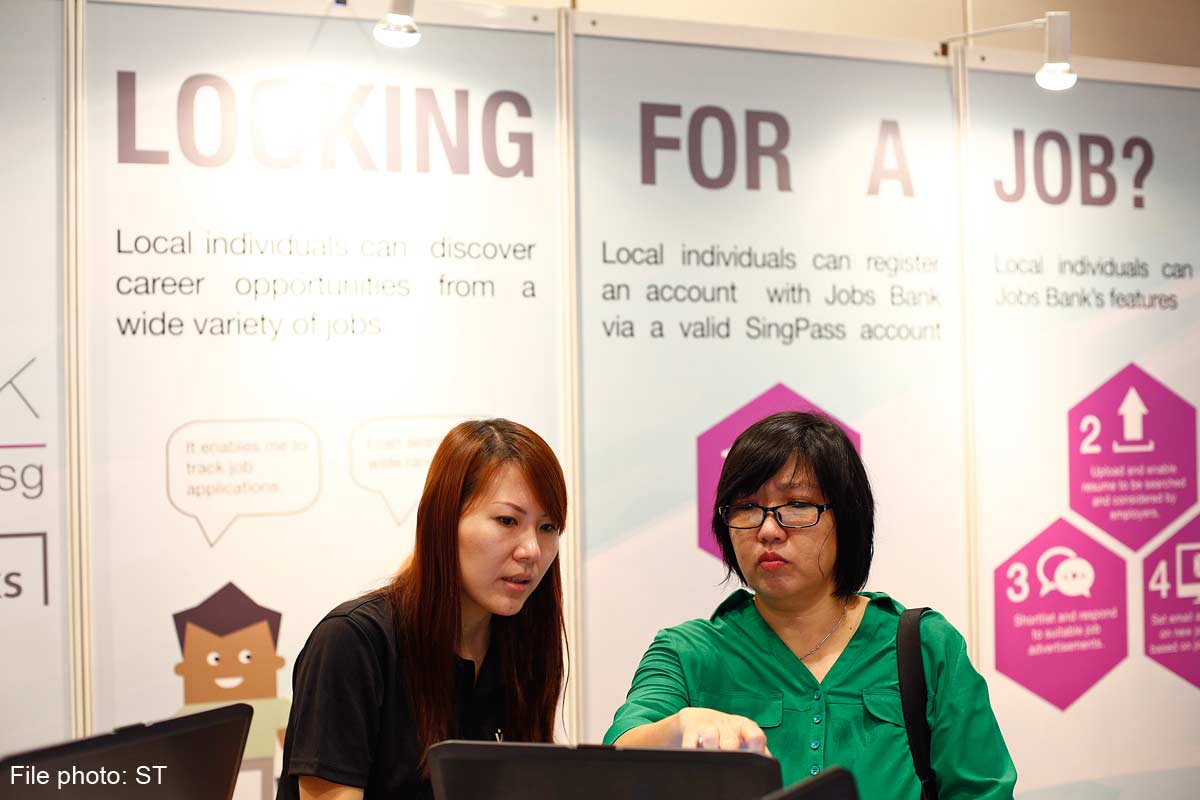 THE national Jobs Bank has been officially launched with more than 16,000 open positions, a strong start comparable to some private employment websites.
About half of the jobs advertised thus far are for professionals, managers and executives (PMEs). These include marketing executives, restaurant managers and director-level positions at educational institutes.
"We are creating many job opportunities in our economy, but we need a better, more systematic way to match job seekers to vacancies," said Manpower Minister Tan Chuan-Jin at the launch at the Lifelong Learning Institute in Paya Lebar yesterday.
While the listings volume falls short of those of market leaders like JobStreet, with more than 51,000, the portal's manager, the Singapore Workforce Development Agency (WDA), was encouraged.
An agency spokesman said it is pleased with the warm response and expects more users to come on board www.jobsbank.gov.sg First announced last year, the free service matches employers exclusively with local job seekers.
The portal, added Mr Tan yesterday, will "provide another avenue for Singaporeans to explore and apply for job opportunities, as well as allow employers to access a larger pool of local candidates".
Its Singaporean focus is its unique selling point, said experts.
"On private job portals, sometimes more than 50 per cent of the applications received can come from foreigners, so it's good that there is this exclusive gateway helping Singaporeans," said recruitment specialist David Leong.
Under the Fair Consideration Framework, which kicks in on Aug 1, employers with businesses of more than 25 people must post job vacancies on the website for at least 14 days before applying for an Employment Pass.
The Manpower Ministry said S Pass and work permit applications are excluded from the rule for now as there are other tools, such as levies and dependency ratio ceilings, that spur firms to search for suitable Singaporeans before applying for the passes.
Human resource expert Paul Heng said the current Jobs Bank listings "could do with more senior- level roles" to make them more realistic.
But the WDA stressed that the service is for all types of jobs and not just for PMEs. Since the beta version of the site was launched in May, 4,300 employers and 12,900 people have signed up for accounts.
Bosses and workers said the website is easy to use. For example, it even provides resume templates. Madam Justina Lee, 45, was hired as a project manager at credit bureau DP Information Network within a week after posting her resume on the portal last month. Said the firm's senior general manager, Ms Ong Siew Kim: "It's been a challenge to get local hires, so we were surprised at the pool of good-quality candidates."
joseow@sph.com.sg

Get a copy of The Straits Times or go to straitstimes.com for more stories.