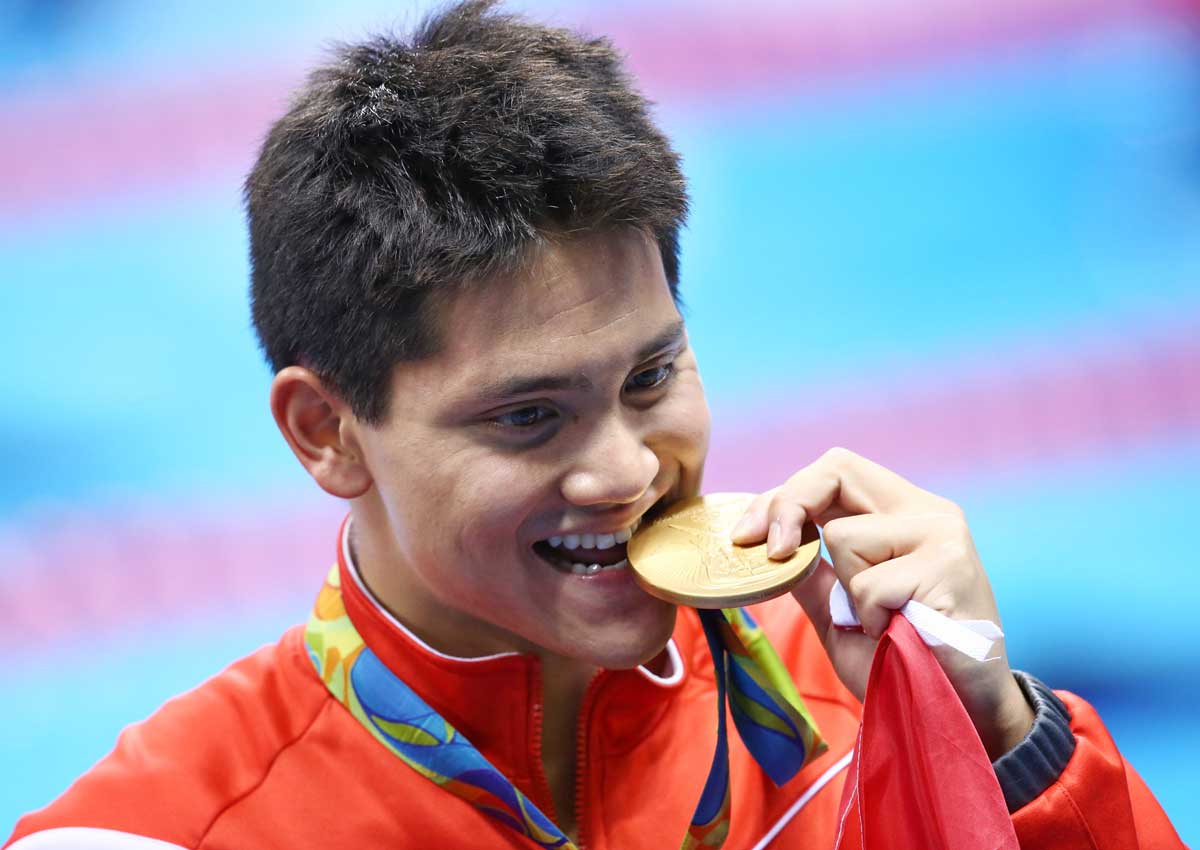 21-year-old Joseph Schooling has made history by winning Singapore's first Olympic gold medal in the 100m butterfly, doing it in an Olympic record time of 50.39s.
He edged out Olympic great, American Michael Phelps, who clocked a time of 51.14s to come in joint second place with both South African Chad le Clos and Laszlo Cseh of Hungary.
Shortly after Schooling's win, Prime Minister Lee Hsien Loong posted a message on his social media accounts, congratulating the young athlete, and thanking Singapore's Olympic team for "showing us what it means to work hard and never give up on our dreams".
MPs like Tan Chuan-Jin and Baey Yam Keng also took to their social networks to express their excitement at Schooling's historic win, along with many other Singaporeans.
Schooling largely dominated the 100m butterfly finals, maintaining a steady lead as he powered to the finish to claim the gold medal.
In doing so, Schooling has denied childhood idol Phelps his 23rd Olympic gold, eight years after they first posed for a photo in Singapore when Schooling was just 13.
Foreign media have called the race result an 'almighty upset' for Phelps. The most decorated athlete in history had been gunning for his 14th individual Olympic gold medal in what would be the 31-year-old's last Olympics race.
After his win in the pool, Schooling punched the water and roared with delight, Reuters reported. He also mimicked Bruce Lee's iconic hand gesture, which might have been made in reference to the tattoo on his shoulder, which says "come and take it".
Phelps swam over to pat him on the back before le Clos ruffled the youngster's hair.
By clinching Olympic gold, Schooling will also stand to receive $1 million from the Singapore National Olympic Council, as part of its Multi-Million dollar Awards Programme.
Under the programme, he is required to give 20 per cent of that amount to the Singapore Swimming Association.
And he will be able to keep the remaining sum - about $750,000 after taxes - despite US rules prohibiting college athletes from accepting prize money from events or money from endorsements.
This is because the rules do not apply to foreign athletes like Schooling, who is currently studying at the University of Texas, USA Today reported.
The US National Collegiate Athletic Association had approved of this exception just last year.
candicec@sph.com.sg
huizhen@sph.com.sg