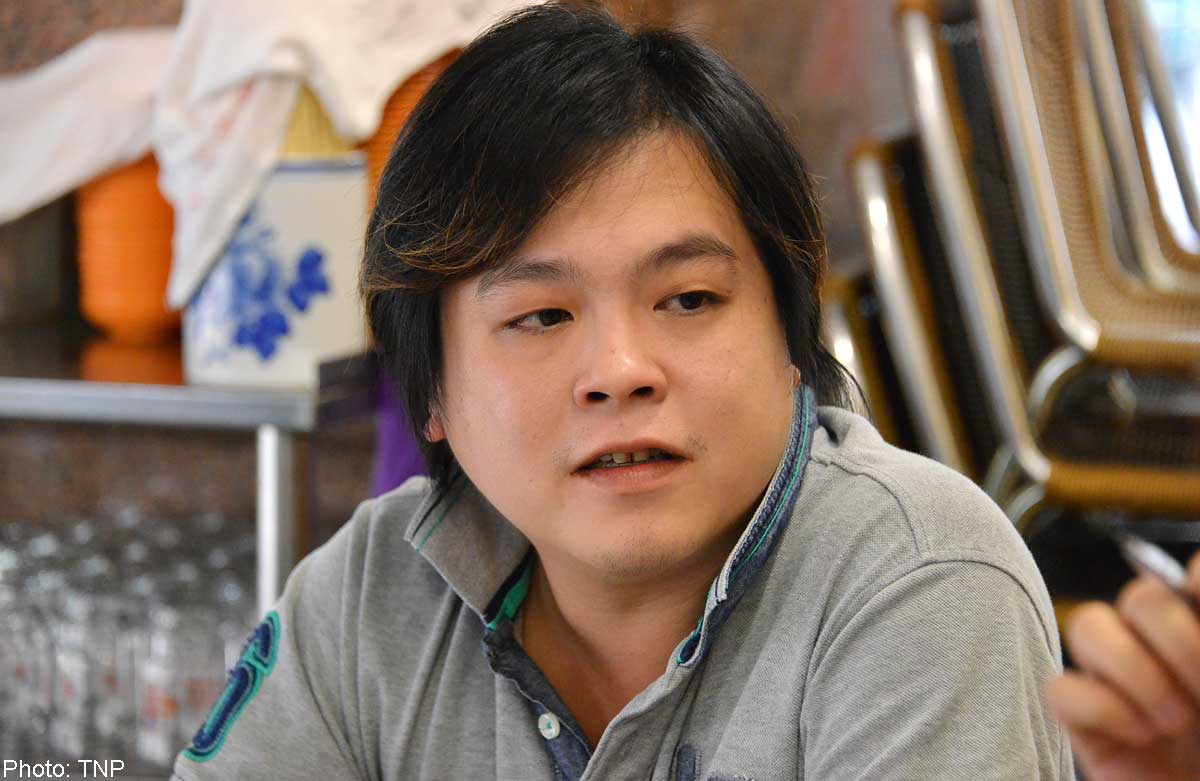 SINGAPORE - Errant Mobile Air retailer Jover Chew was seen at Sim Lim square two days ago (25 Sep) at around 2.30pm after disappearing for three weeks.
According to Shin Min Daily News, eye witnesses reported seeing Jover Chew and a Chinese national moving items out of the shop that used to be Mobile Air.
Reporters were notified of his appearance and made their way down to Sim Lim Square.
When they arrived however, Jover Chew already left the premises.
They then approached other retailers for more information.
A retailer who gave his name as Mr Yang said: "He brought out four to five boxes worth of items, including a 50-inch television set and a Playstation 4".
Another retailer, Joe, added that he had never seen the Chinese national who was helping Chew move the items before and doesn't think he works here.
Jover Chew and the Chinese national were at the shop for 20 minutes. The shutters were closed throughout the entire duration.
A third eye witness reported seeing the duo moving the items with two trolleys and that the television set used to be on the wall inside Mobile Air.
He continued: "I was surprised when I saw him. I thought it would be a long time before he made an appearance".
Jover Chew's shop became infamous after two incidents. In the first incidence, he refunded a woman $1,010 in coins, which included one-cents and five-cents. In the second, his dishonest tactics left a Vietnamese tourist who had bought an iPhone 6 from his shop in tears while kneeling and begging for a refund.
Since then, he has been subjected to intense online scrutiny.
The Mobile Air saga is still not over however.
Mr Ricky Lee, owner of HJ Mobile that took over Jover Chew's Mobile Air, is still embroiled in controversy following reports of this shady past.
Visit STOMP for more stories.