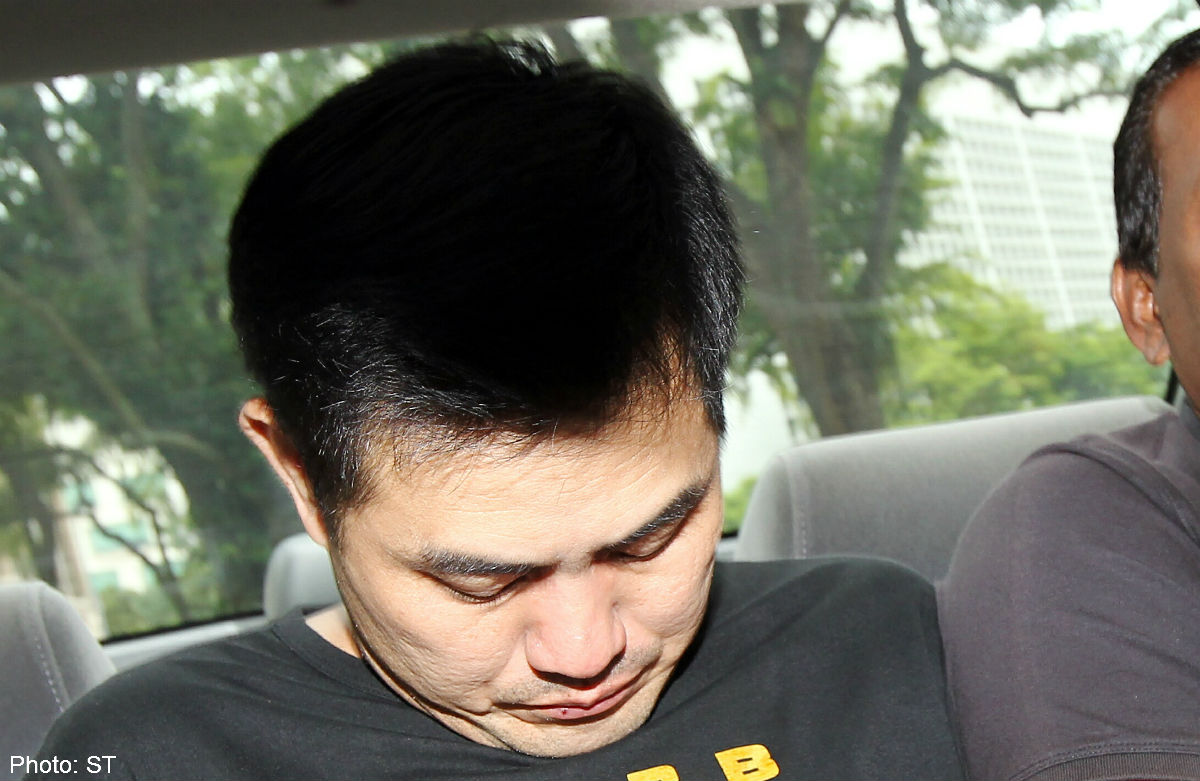 He was accused of stabbing his girlfriend and charged with murder.
And till yesterday, Lim Wee Thong, 48, was facing the mandatory death penalty, under Section 300(a) of the Penal Code.
His girlfriend, Ms Loh Nyuk Moi, 50, had been found dead in an HDB flat in Jurong in 2011.
Yesterday, in a surprise turn of events on the fourth day of Lim's trial, the prosecution announced an amendment to the charge.
Deputy Public Prosecutor Shahla Iqbal said in court that Lim would face the murder charge under Section 300(b).
Under this clause of Section 300, Lim could receive life imprisonment with caning, and possibly escape capital punishment, based on the court's discretion.
Lim pleaded guilty to the amended murder charge yesterday, with 15 other charges of theft by withdrawing a total of $14,500 from Ms Loh's bank accounts taken into consideration.
DPP Shahla said the prosecution would be pressing for life imprisonment and caning.
GIRLFRIENDS
In the prosecution's opening statement on Tuesday, prosecutors had said that Ms Loh was one of Lim's girlfriends in 2010 and 2011.
During this period, Lim incurred substantial debts and took loans from unlicensed money lenders, friends and the Singapore Prison Service's Multi-Purpose Co-Operative Society, said the prosecution.
In February 2011, Lim, who was then a prison officer, contacted Ms Loh, a clerk, who had received $115,000 for the en-bloc sale of her HDB flat at Yung Ping Road in Jurong.
On Feb 13, she got a locksmith to open the door of the empty Yung Ping Road flat, where she later met Lim.
He stabbed her multiple times in the chest sometime between Feb 13 and Feb 16, 2011.
Ms Loh was found dead in the flat on the morning of Feb 16.
Lim was arrested a day later at Causeway Point shopping centre while he was with another girlfriend.
Over the past week, three of Lim's girlfriends testified in court, saying he had asked them for money.
Lim's father, former colleagues, police officers and paramedics are among others called to the stand over the past week.
Yesterday, after Lim pleaded guilty, Judicial Commissioner Tan Siong Thye called for a medical examination to check if Lim is fit for caning.
Lim is being represented by defence lawyers Anand Nalachandran, Josephus Tan and A. Sangeetha. They will present his mitigation next Friday, when Lim is expected to be sentenced.

Get The New Paper for more stories.