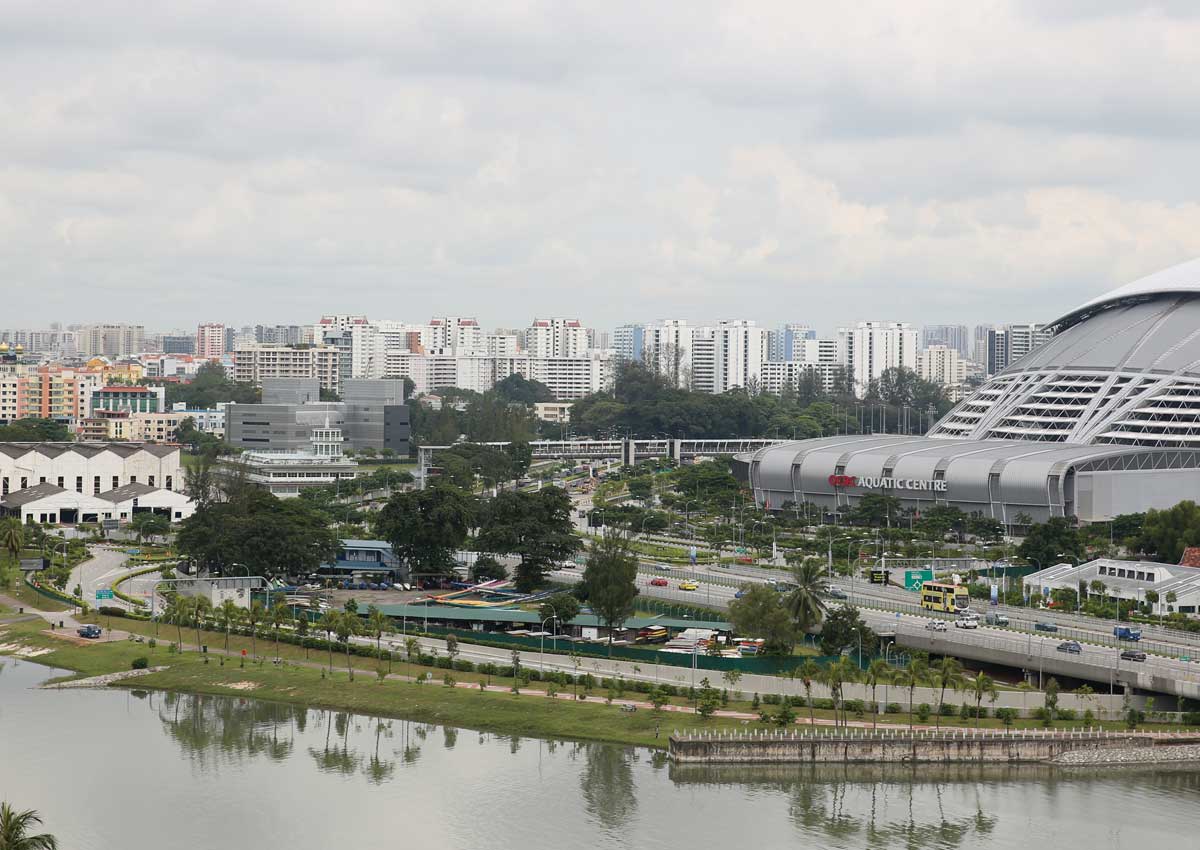 Plans to redevelop Kallang Riverside Park could be on the horizon after a change of management earlier this year.
In response to queries from The Straits Times, both Gardens by the Bay and the National Parks Board said that Gardens had taken over the management of the Crawford section of Kallang Riverside Park and Marina Promenade in May this year.
Both areas will come under one of the three gardens under Gardens by the Bay - Bay Central Garden, which runs from Crawford Street to Raffles Avenue.
While Gardens did not reveal the plans it has for Kallang Riverside Park, developments are expected to take place later in Bay Central.
Although there have been calls for more amenities at the park, four of the five people The Straits Times spoke to said they would rather leave the park as it is.
Among them is founder and chairman of Waterways Watch Society, Mr Eugene Heng, whose non-governmental organisation has been at Kallang Riverside Park for the past 19 years since it was founded.
Home to about 500 volunteers, his NGO runs programmes for primary and secondary school students so they can learn more about the importance of keeping Singapore's waterways clean.
"I just hope they leave this place as rustic as possible rather than commercialise it. Kallang Riverside Park is one of the last places located next to a developed area and yet is still reminiscent of the old Singapore," said Mr Heng.
Kallang Riverside Park, which occupies both sides of the river, sees many dragon boaters and canoeists taking to the water, especially during the weekends.
Events organiser Bernadette Ordenes, 38, from expat dragon boat team Filipino Dragons (Singapore), said that the park has grown more crowded over the years with recent developments like the Sports Hub.
On weekends, the park is also a popular hangout for maids.
Ms Ordenes hopes that more amenities, such as toilets, can be built in the area as there is now only one available in the park, she said. Her dragon boat team trains on the Kallang River at least thrice a week.
The 15ha Bay Central Garden, which acts as a link between Bay South and Bay East Gardens, has a 3km waterfront promenade.
Gardens by the Bay started out as a project of NParks, but it later grew to become an independently managed organisation.
The largest garden, Bay South, officially opened in 2012.
Mr Ong Kah Seng, director of property research firm R'ST Research, said that Kallang Riverside Park and Marina Promenade's prime location is a "strong rationale" for Gardens to be interested in taking over their management.
"If redeveloped... Bay Central will be remade into a mini Gardens by the Bay, but never to the extent where it is so commercialised," said Mr Ong. "At most, a few lifestyle spots or commercial establishments will be built."
kcarolyn@sph.com.sg
This article was first published on Dec 27, 2016. Get a copy of The Straits Times or go to straitstimes.com for more stories.