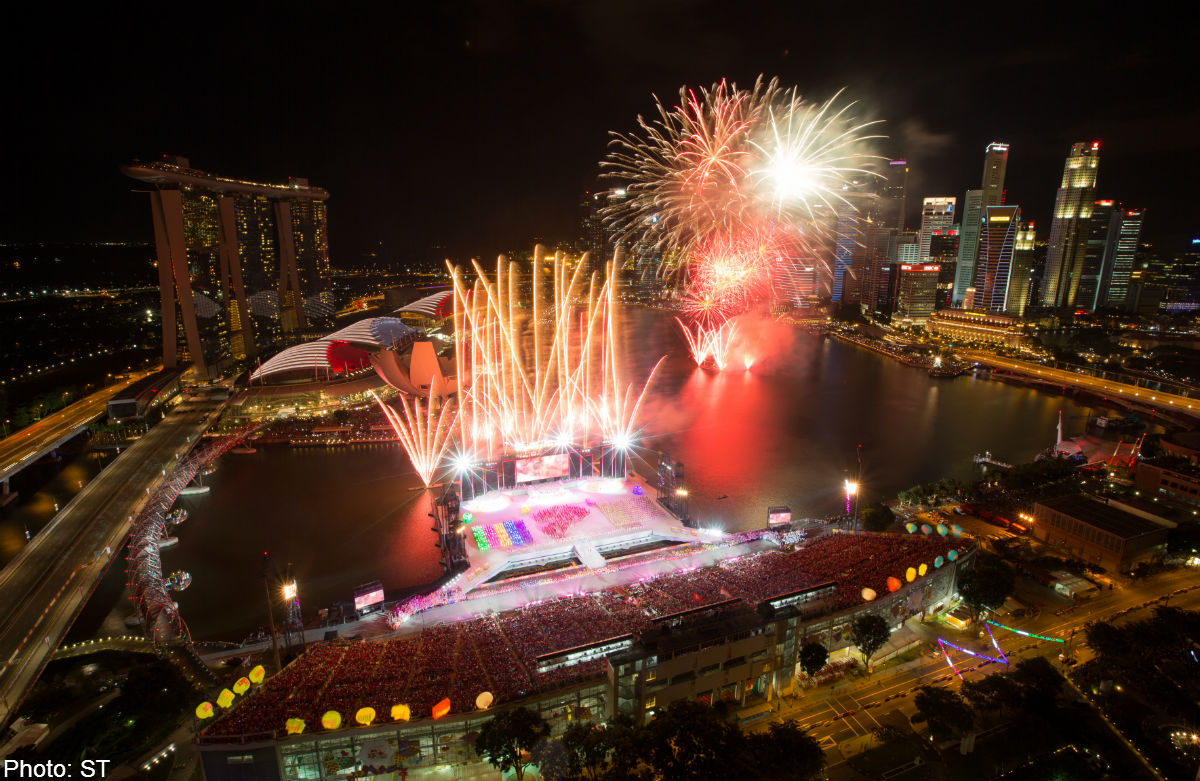 All too soon, the National Day Parade (NDP) has come and gone. It was indeed another world-class production.
As we await next year's 50th birthday extravaganza, it would be timely to consider keeping The Float@Marina Bay for future National Day celebrations and other international events ("Goodbye, Marina Bay"; last Sunday).
The report quoted Brigadier-General (Ret) Teo Jing Siong, who was chairman of the NDP organising committee in 2007, as saying that "with some refurbishments, it (The Float) can probably go on for another five to seven years... if they choose to keep it around".
Perhaps we should then keep it around indefinitely. Hosting events there, with the Singapore city skyline in the background, makes for breathtaking viewing. It would be a pity to showcase our beautiful skyline to the world only through the annual Formula One race.
Even when next year's NDP returns to the Padang, the Float could be used as a decentralised venue for smaller-scale celebrations. Perhaps it can cater for the elderly who are less able to navigate around the Padang or the huge Sports Hub.
These pioneers have contributed much to nation-building and should be allotted tickets to attend a scaled-down NDP concert.
At the end of the concert, we should continue with the tradition of having fireworks at the bayfront.

This article was first published on August 17, 2014.
Get a copy of The Straits Times or go to straitstimes.com for more stories.