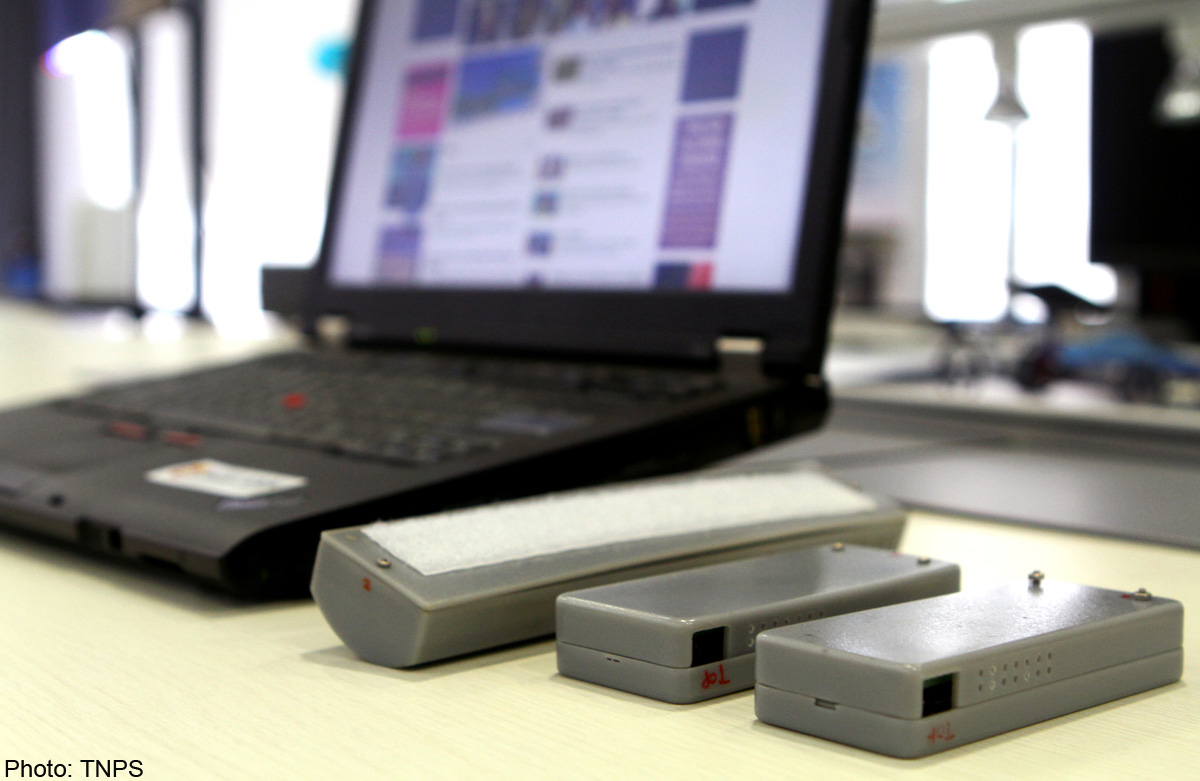 SINGAPORE - Laptops, one of the most frequently stolen items in schools, could soon be given a new security feature to ward off thieves.
A team from the electrical engineering course has developed a small device which would warn owners when their laptops are being moved without their knowledge.
The device, dubbed "eLock", is a two-module system that is paired via wireless frequency and locks the laptop electronically when it is switched on.
The bigger base unit is attached beneath the laptop and props the computer up to allow cooling, while the owner carries a smaller, pocketable twin device.
HOW IT WORKS
When the owner moves out of the wireless communication range, set at 5m, the device in his pocket will buzz, warning him not to leave the laptop unattended.
If the laptop is lifted while the owner is out of range, the base unit will sound a loud alarm, and at the same time the owner's pocket device will buzz even louder.
The eLock system runs on AA batteries for about 12 hours.
But the team, whose members have graduated, is researching ways to extend the battery life.
Other enhancements in the works include making it more compact for use in other applications like safeguarding travel luggage.

Get The New Paper for more stories.