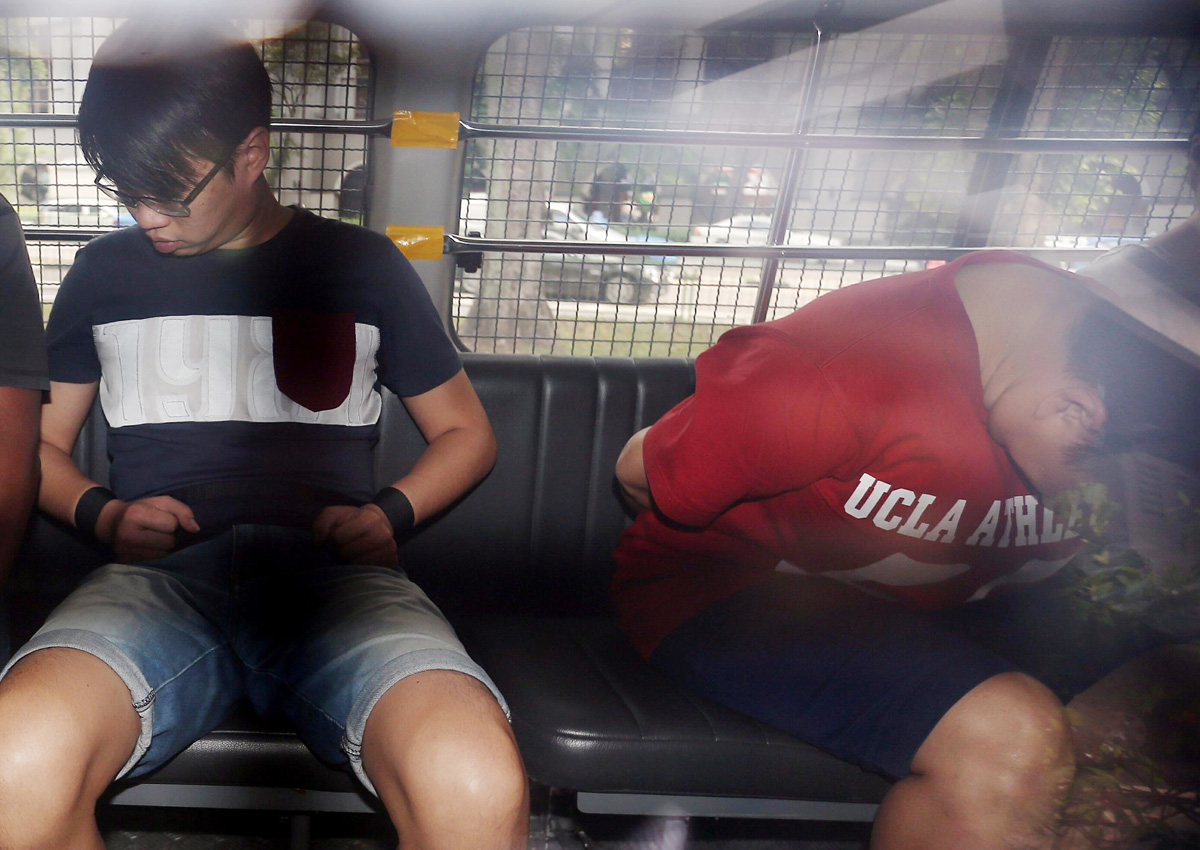 Three people were charged in court yesterday with trying to extort US$250,000 (S$350,200) from a woman in connection with the alleged kidnap of her fiance and his brother in Penang.
Singaporeans Benjamin Ling Jialiang, 25, and Judy Wee Aye Fong, 52, and Singapore permanent resident Fong Ling Ling, 45, are alleged to have tried to extort the sum from Ms Crystal Lim Chew Kwan between Monday and Wednesday.
They allegedly put Ms Lim in fear by threatening to cause harm to the brothers, Mr Ng Chee How and Mr Gabriel Ng Chia How, in the event that the money was not delivered.
The prosecution successfully applied for the trio to be remanded at Central Police Division for further investigation. They will be back in court next Friday.
Only Ling was represented.
The victims are still in Malaysia assisting the police in their investigations, the court heard.
In a statement on Thursday, the police said they were informed on Monday of a case involving a 29-year-old woman who was contacted via an unknown Malaysian mobile phone number, demanding a ransom of US$250,000 for the release of her 28-year-old fiance.
Officers from the Criminal Investigation Department (CID) and Police Intelligence Department responded immediately and found that the two brothers, aged 28 and 27, had travelled to Penang for a business trip on Sunday.
Officers from the Singapore Police Force coordinated their efforts with the Royal Malaysia Police to establish the victims' whereabouts and find possible suspects.
On Wednesday, the Malaysian police raided a hotel in Penang and arrested four Malaysian men. The two victims were rescued unharmed.
Over in Singapore, CID officers arrested four suspects in connection with the case. No ransom was delivered. A 54-year-old female suspect who has not been charged is still being investigated.
The maximum punishment for the offence is five years in jail and caning.
elena@sph.com.sg

This article was first published on Feb 27, 2016.
Get a copy of The Straits Times or go to straitstimes.com for more stories.