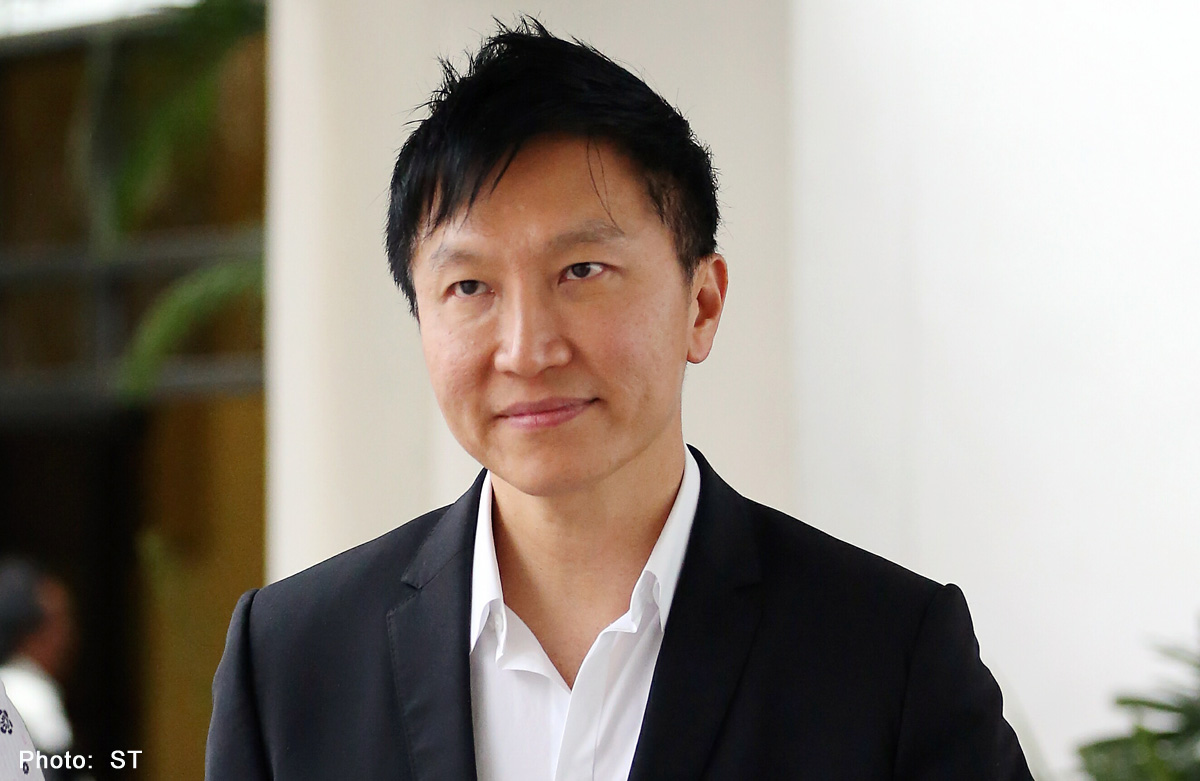 I wish I could do everything, but I'm not Superman.
That was what former City Harvest Church (CHC) board president Kong Hee told the court yesterday when asked whether he should take responsibility for key decisions made by the church.
He told co-accused Chew Eng Han, who was cross-examining him: "I did my level best... I know my strength and my weaknesses. I'm not a perfect man. No one is."
Kong, Chew and four other CHC leaders are accused of misusing more than $50 million of church money through sham bonds.
Former CHC fund manager Chew, who is representing himself, quit the church last year.
Yesterday, Chew cross-examined his former spiritual mentor and the man who founded the megachurch that he joined in 1995. The exchange between the two men, who have known each other for at least two decades, drew many disagreements.
For example, when Kong claimed the key decision-makers for the financing of the Crossover Project were the Xtron directors, Chew said: "I'll submit to you... that is a false statement."
He also asserted that Kong, who he said was the originator of the church's vision, its senior pastor and "a man of God", should shoulder responsibility.
Kong said he disagreed as he was not adept in "financial instruments or financing" and hence left such decisions to others. "I wish I could do everything, and be... Superman, but I was working very, very hard in the mission field.
"It is very difficult for one man to make all the decision (sic), even though I wish that I could make all of them."
Chew also asked Kong whether he was the one who decided on the finalised amount of funds required for Ho's English album. "By the time the final figures went to Xtron directors, in substance, it was already well decided. Do you agree?" Kong disagreed.
But there were also occasions when both men could see eye to eye.
At one point, Chew asked, based an e-mail presented in court, whether the idea of tapping into the church's building fund originated from CHC deputy senior pastor Tan Ye Peng, not Chew himself.
Kong said yes.
The two men also agreed on Chew's point that "although all conspiracies are done in secrecy, when you see secrecy, it doesn't mean there is a conspiracy".
Chew also shared that he supported Kong during troubled periods, such as January 2003, when former church-goer Roland Poon flagged concerns about the misuse of church funds among other allegations.
There was much unrest in the church then, said Kong.
'HE STOOD BY KONG'
Chew said he was asked by Kong to meet with Mr Poon, who eventually retracted the allegation and apologised. He added that he stood by Kong as one his two "greatest fighters" then.
"You even related to leaders how the words that I related to Sun (Ho) actually set her free from depression," he said.
Kong replied: "It encouraged her, for sure."
But the state of their relationship now was most telling when Kong said: "I believe that (Chew) Eng Han, in those days, would never harm the church in any way."
Yesterday's proceedings was also characterised by Chew constantly being interrupted by the other defence lawyers.
Chew said he had given his former lawyer - Senior Counsel Michael Khoo, whom he discharged in May - many instructions that were not carried out during the previous tranches.
"I accepted his advice, because he said: 'Don't do it now, do it when you're on the defence stand.' That's what I knew to be the right way.
"Now I see a few counsel telling me: "You should have done this, you should have done that.' I'm put in a difficult position." He will continue with his cross-examination of Kong on Monday.

This article was first published on August 16, 2014.
Get The New Paper for more stories.