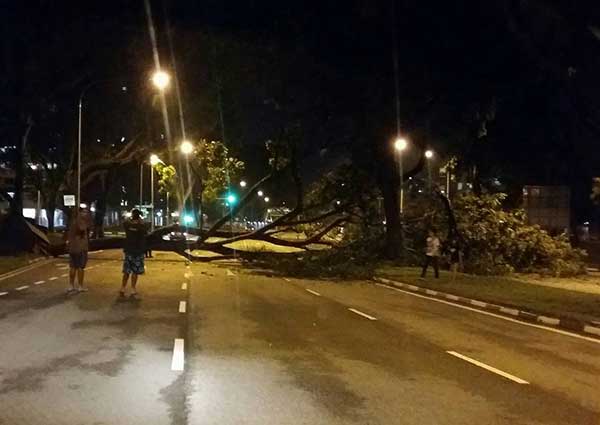 SINGAPORE - A large tree fell across a road along Jurong West Avenue 4 early this morning (June 19), blocking the paths of motorists in both directions.
A resident in the area told The Straits Times that he went to the window of his home after hearing loud cracking sounds at around 2.30am. He saw a taxi turning back because of the obstacle.
The Singapore Civil Defence Force (SCDF) said it dispatched a fire engine and a support vehicle to the scene. Officers assisted in cutting the fallen tree before handing the operation over to the National Parks Board.
No injuries were reported, The Straits Times said.
A video of the incident, posted on Facebook by user Jackie Chia at around 5am, shows SCDF officers cleaning the road with water hoses.
In a photo posted by Mr Chia at around 8am, tree branches can be seen strewn by the sides of the road and on the road divider.
Photo: Facebook user Jackie Chia
huizhen@sph.com.sg