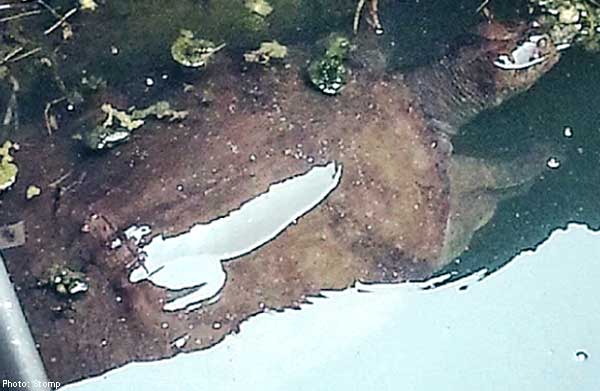 A large turtle was spotted at Lower Pierce Reservoir.
Stomp contributor Wong said his friend spotted this large creature during a visit to the reservoir.
Wong's friend immediately took a picture of the animal and posted it on social media.
In his caption for the photo, he said, "I was kind of shocked when it surface as its neck was so long."
Wong added, "I just wanted to share this photo as it is not common to see such a beautiful sight."
This is the second sighting of large creatures in Singapore featured on Stomp this week. Previously, a large monitor lizard was spotted at Pasir Ris Park.

Visit STOMP for more stories.