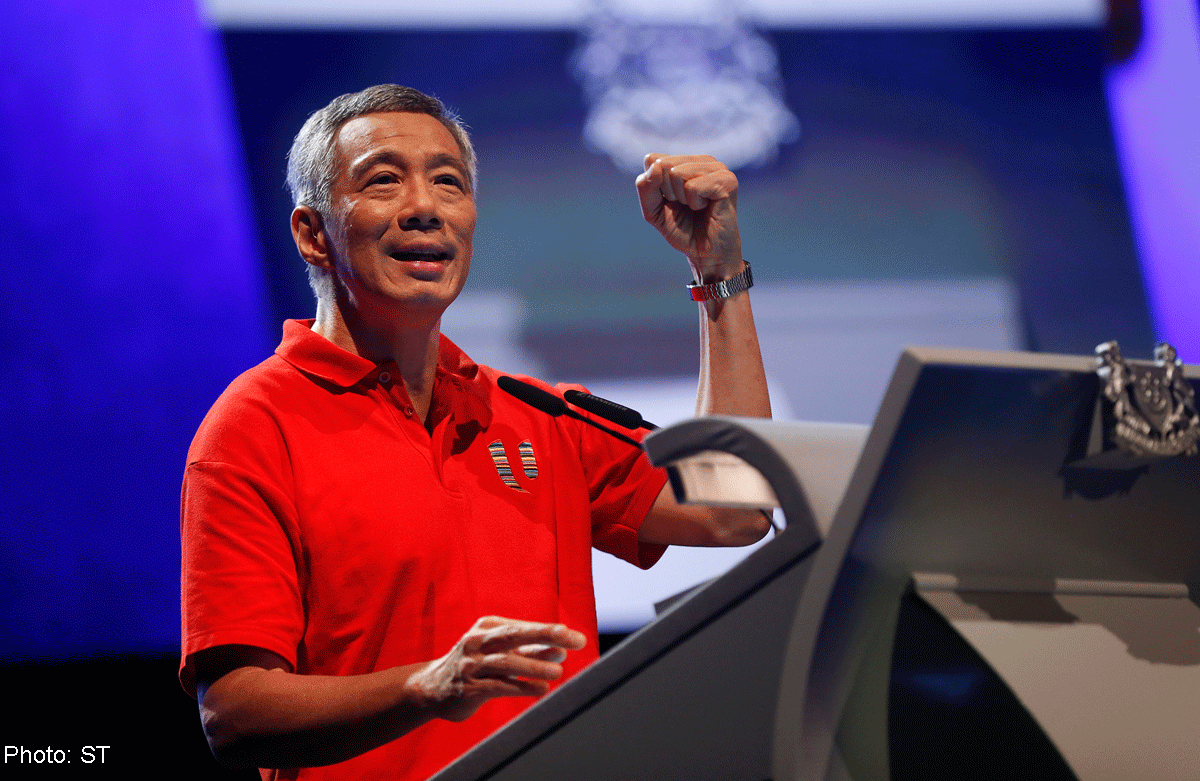 A key risk that Singapore faces in the years ahead is ensuring that its future political and business leaders can continue the country's success, a Hong Kong-based risk consultancy has said.
In a recent report, the Political and Economic Risk Consultancy (Perc) noted that the issue of leadership succession has come to the forefront, as expected, since the death of founding Prime Minister Lee Kuan Yew on March 23.
This comes as Prime Minister Lee Hsien Loong stressed the importance of leadership renewal in his May Day Rally speech last Friday, saying that finding good future leaders for Singapore was the most crucial issue in the next general election.
But the concern over leadership transition applies not just to the Government but also to the major companies linked to it, said Perc. It highlighted the decision of Temasek Holdings chief executive Ho Ching to take a three-month sabbatical following the death of Mr Lee, her father-in-law.
Political and corporate leadership change "will definitely happen", Perc added. "The major questions are when and how quality will be affected."
It is also concerned over the Government's ability to implement its policies, not because the Government is weakening but because the policy challenges are growing, Perc said.
It noted that the country's main priority now is to raise productivity so that its economy can expand and its citizens can enjoy a better life.
But this was easier when Singapore was catching up with developed countries and the aspirations of its population were more easily satisfied, it said.
Now that Singapore is "near the top of the mountain" and its people's aspirations have risen accordingly, the nation is "moving into uncharted territory in which it cannot easily look to the examples set by other countries".
"Judging from the low productivity gains in recent years and the continuing increase in imported workers, it would seem the results of current policies are falling short of what the Government would like to see," Perc said.
It also said the biggest and most immediate test for Singapore will be how it responds to external developments.
For example, slow global growth has hurt Singapore's ability to raise productivity, while the rise of terrorist threats such as that posed by the Islamic State in Iraq and Syria is likely to raise security risk, Perc added.
Another challenge for Singapore will be to ensure that its leading companies - especially those linked to the Government - can win major bids and run profitable investments abroad while practising the same high ethical standards that they do in Singapore.
fiochan@sph.com.sg

This article was first published on May 4, 2015.
Get a copy of The Straits Times or go to straitstimes.com for more stories.