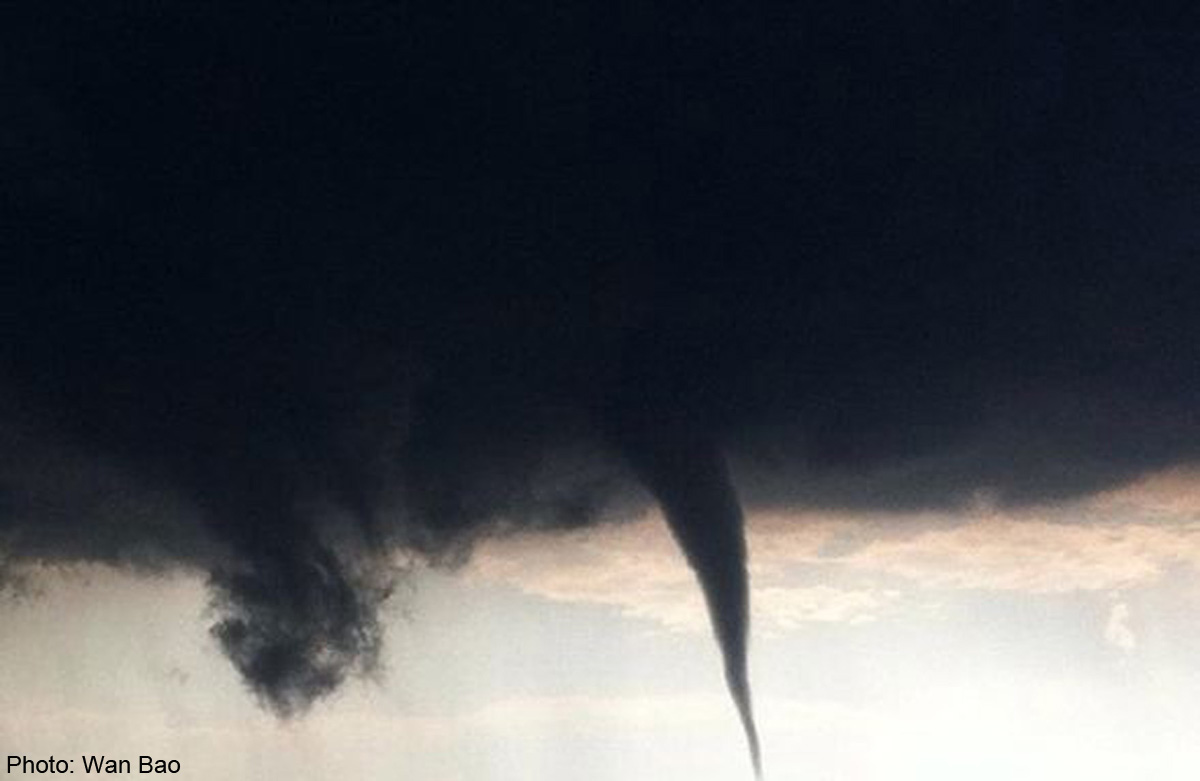 SINGAPORE- ONLY WHEN FISH FLY.....
And when it happened on Wednesday evening, fish farm owner Teo Kai Sheng knew he had seen it all.
The 54-year-old, who owns Khai Seng Trading & Fish Farm at Neo Tiew Road, at Kranji, was about 1km away when he saw fish flying all around his farm after a water spout hit there. Mr Teo said strong winds and heavy rain hit the area before he spotted the water spout.
"Parts of the metal rooftops of the farm were flying everywhere, (and they were) at least two storeys high," Mr Teo told The New Paper in Mandarin.
The water spout also sent hundreds of fish into the air. After it passed, roof fragments, fish, pots and plants were strewn all over the 3.8-ha farm.
Mr Teo, who breeds fish such as giant snakeheads and groupers, said he suffered at least $2,000 in damage.
He added that the water spout was so strong that the back compartment of two lorries, each heavier than an adult, was blown into the waters nearby. He had to hire a towing company to retrieve them as a result.
SON'S ACCOUNT
Mr Teo's 13-year-old son, Teo Jia Quan, was at the farm and saw the water sprout approach their farm.
"The sound of the water spout was deafening. It sounded a lot like a water pipe bursting," the Secondary 1 student said.
He added: "The moment it was over the pond, the water spout turned green and made a sucking sound. I was scared for my life, seeing something like that."
Mr Teo, who has been running the fish farm for 14 years, said the farm typically gets hit by strong winds, but he has never experienced something as destructive as the water spout.

Get The New Paper for more stories.