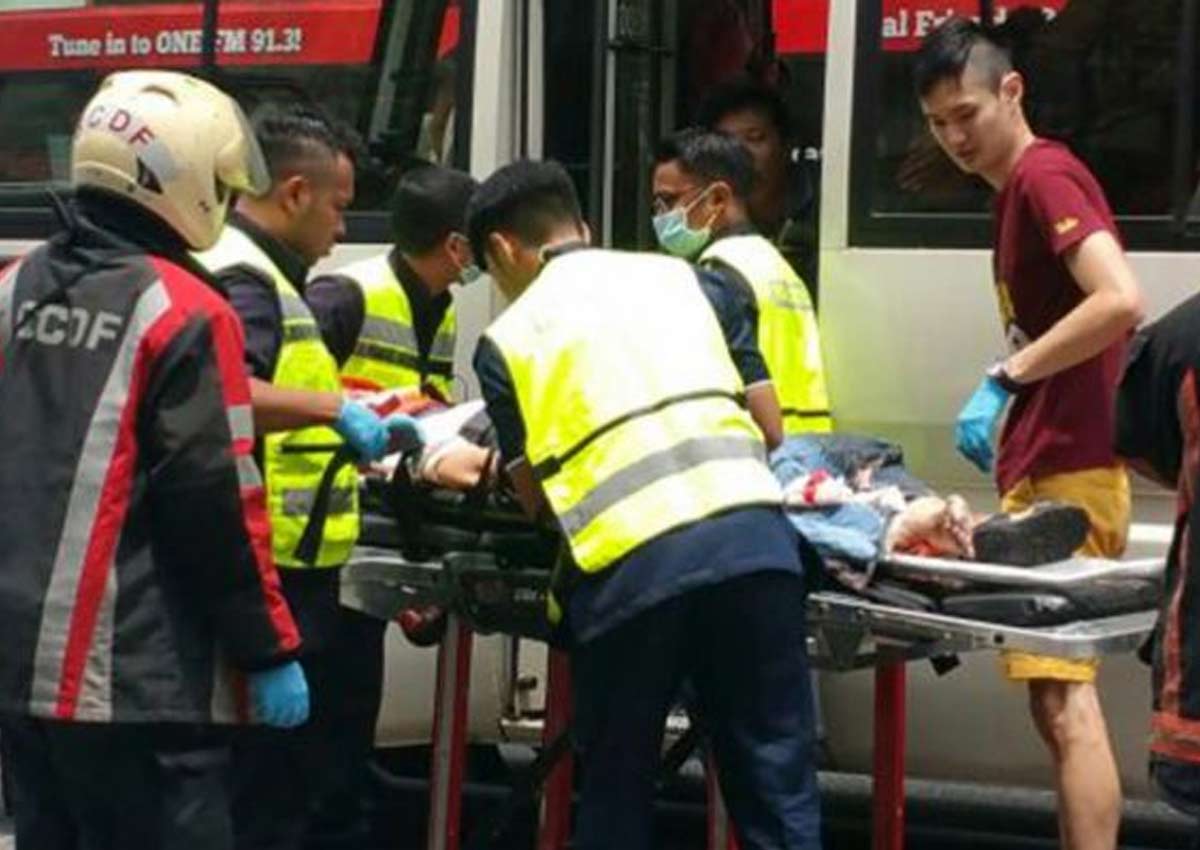 It was her right of way when crossing the road as the green man signal came on.
But private bus driver Wong Chok Sun, 47, didn't stop for Ms Yong Soh Mui, 69, and slammed into her.
The lower part of her right leg was so badly mangled, it had to be amputated above the knee.
At around 12.10pm on Oct 14 last year, Wong was driving along Toa Payoh North when he reached the traffic lights at the junction of Lorong 1 Toa Payoh.
He was making a right turn when he hit Ms Yong, who was walking across the pedestrian crossing.
Yesterday, Wong was jailed two weeks, fined $1,400 and disqualified from driving all classes of vehicles for three years.
He pleaded guilty to one count each of causing grievous hurt by performing a negligent act, driving the bus without a valid licence and doing so without insurance coverage.
Deputy Public Prosecutor (DPP) Sarah Shi said the front left wheel of the bus rolled over the victim.
According to a medical report dated May 20, Ms Yong also suffered a traumatic brain injury and fractures in her pelvis, left ankle and the right side of her face.
She was in hospital until Dec 30 last year.
DISQUALIFIED
Investigations later revealed that Wong was not allowed to drive the bus as he did not have a Class 4 driving licence.
DPP Shi said he did not renew his licence after he was disqualified from driving in 2006. Court papers did not mention why he was disqualified that year.
DPP Shi urged District Judge Salina Ishak to jail him for between one and two weeks and disqualify him from driving for three years.
Wong, who was not represented by a lawyer, admitted he had committed a grave mistake and sought the court's forgiveness.

This article was first published on July 23, 2016.
Get The New Paper for more stories.