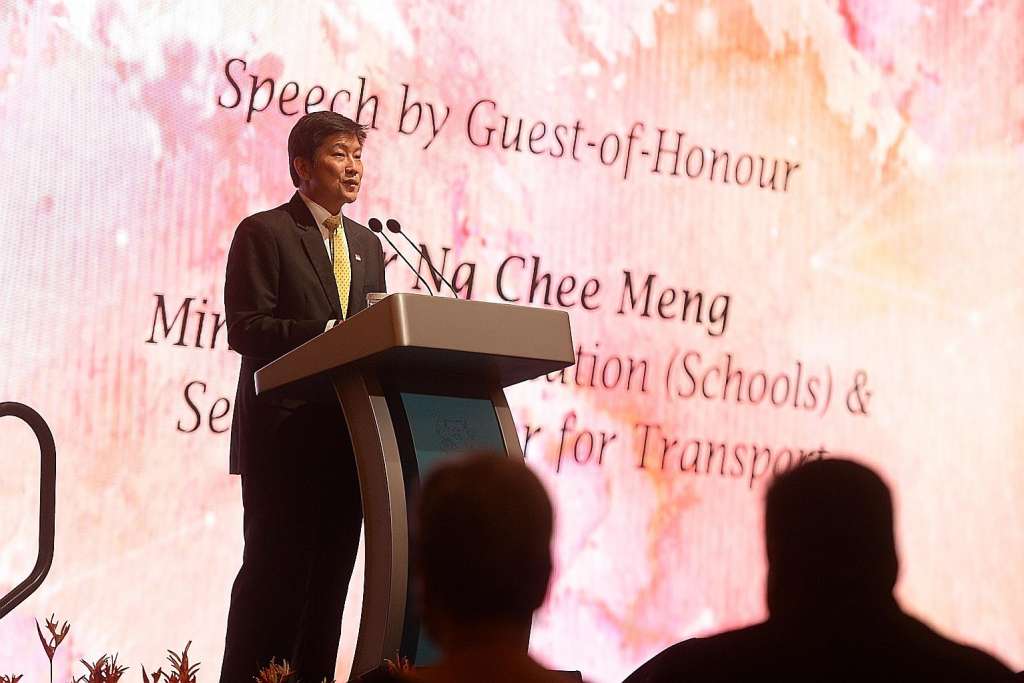 Give students the space to learn from their mistakes, find their own answers and put in the hard work to make solutions succeed - this was the call from Minister for Education (Schools) Ng Chee Meng to educators yesterday.
This will allow Singapore's next generation to build the resilience to bounce back in a world that is increasingly having to cope with disruptive changes.
He also urged them to give students the chance to "initiate, take charge and act", instead of simply following a script designed by the Education Ministry and schools, to help raise a rugged generation as well.
Speaking at the appointment and appreciation ceremony for principals, Mr Ng said education has to keep pace with changes in the way society works and lives.
But he admitted that nurturing resilience is not easy.
"Because it often requires us, whether it be parents or teachers, to take a step back and let our students learn to deal with challenges and setbacks on their own and not be too quick to intervene, no matter how good our intentions may be," he told the audience of more than 500 people, most of them educators, at Shangri-La Hotel.
He also spoke of the need to prepare students for an increasingly connected and high-tech workplace to reduce the "growing skills gap between what we learn in schools and the jobs (graduates) are applying for".
But skills mastery is just one aspect. Broader social skills and the ability to collaborate with those of different disciplines matter, too.
"Workplaces as a whole," said Mr Ng, "will become more diverse and connected through social networks... People skills, an ability to communicate well with others from different cultures and backgrounds, will become increasingly important."
He gave the assurance that his ministry will continue to place strong emphasis on 21st-century competencies, including critical and inventive thinking, communication and collaboration skills, as well as global awareness and cross- cultural skills.
The Applied Learning Programme, which introduces students to hands-on learning such as robotics in schools, is already helping to nurture innovation and entrepreneurial learning.
He said: "Let's consider how these programmes can be bolder, more innovative, more impactful. How should schools encourage these to flourish?"
Educators agreed with the need to encourage students to learn how to bounce back and innovate.
Madam Rabiathul Bazriya Abubakar, 48, who will leave her post as principal of Seng Kang Primary School to helm Evergreen Primary, believes schools should create a safe environment for students to take risks, and "try that which hasn't been tried and tested, to look for breakthroughs".
She also believes that school leaders must create an environment that allows teachers to have autonomy and not penalise them for trying something new.
Then, students might innovate more too.
Underpinning this push for resilience and innovation involves fostering in students an innate curiosity and a thirst for lifelong learning.
Said Mr Ng: "Having a joy of learning and being curious all the time, built upon a strong academic foundation, will stand our students in good stead for life."
tohwenli@sph.com.sg

This article was first published on Dec 30, 2016.
Get a copy of The Straits Times or go to straitstimes.com for more stories.