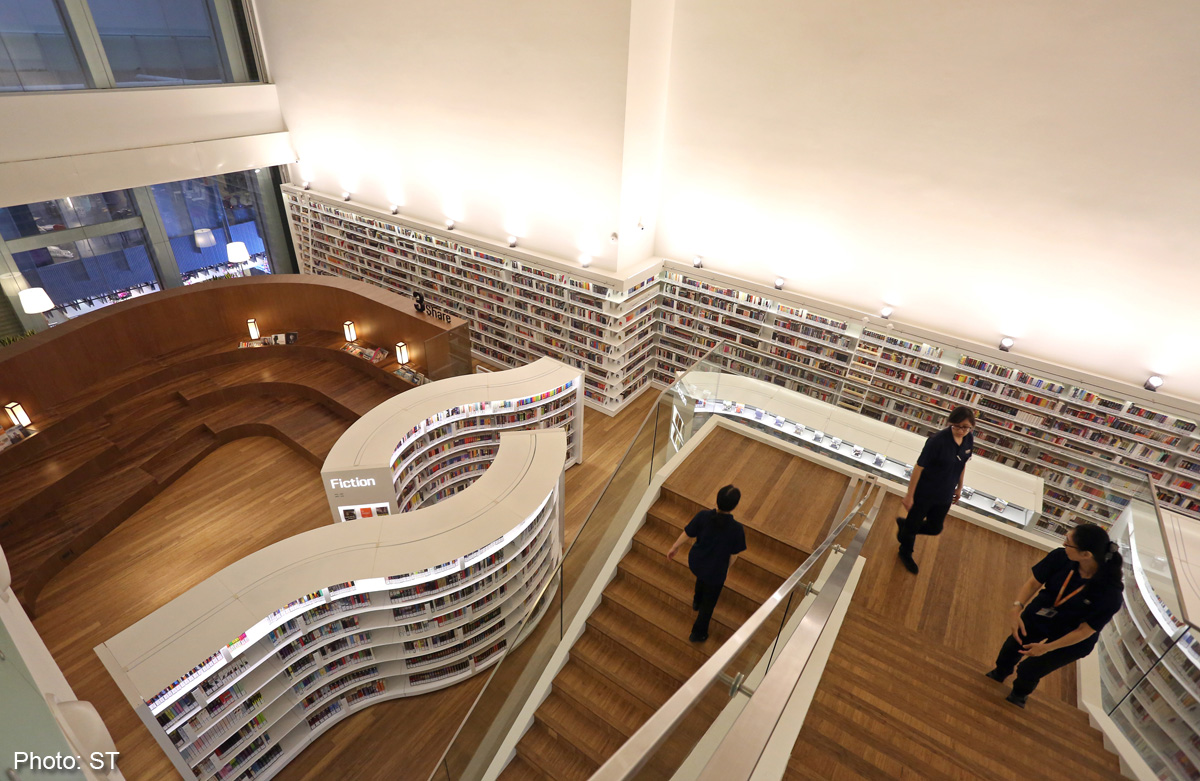 SINGAPORE - Close to seven years after the closure of library@orchard at Ngee Ann City, the National Library Board (NLB) has opened a new library in the heart of Orchard Road, Singapore's premiere shopping and entertainment belt, today.
The new library@orchard at Orchard Gateway, opened today by Minister for Communications and Information Yaacob Ibrahim, carries the largest public library collection on design and applied arts, NLB said in a statement. It also has creative spaces where visitors can "try their hand at design and share ideas with others".
Built around the theme of "Design is for Everyone", library@orchard will nurture a better appreciation and understanding of design, NLB said.
NLB said that library@orchard has the largest magazine collection in a public library in Singapore. The library also has a collection of fiction books and audio-visual materials, for those looking for more "common" library offerings.
To celebrate its opening, the library is hosting the irememberOrchard exhibition, featuring photographs and memories of Orchard Road from the National Archives of Singapore. The exhibition will run till April 26 next year.
The old library@orchard at Ngee Ann City closed on Nov 30, 2007.
sinsh@sph.com.sg