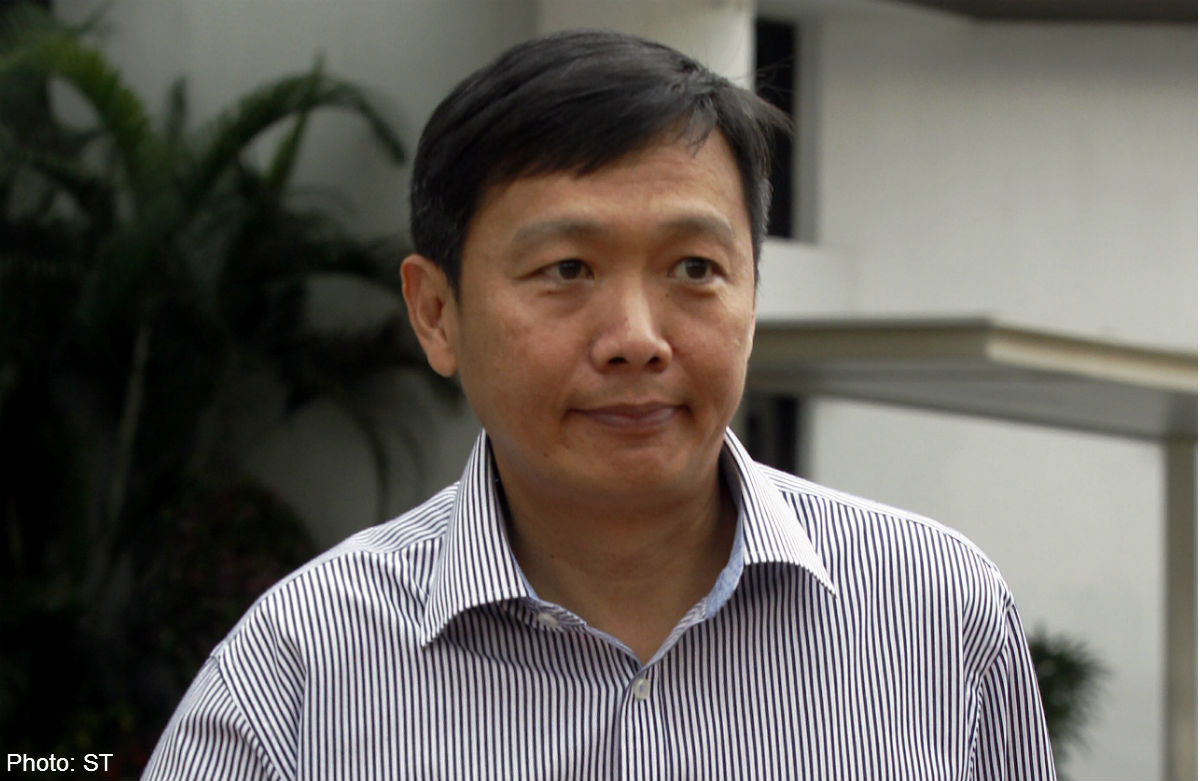 SINGAPORE - There are no abandoned workers here, said a Ministry of Manpower (MOM) official.
Foreign manpower divisional director Kevin Teoh was appearing before the Committee of Inquiry (COI) into the Little India riot on Tuesday.
But the COI said a report presented by non-governmental organisation (NGO) Transient Workers Count Too (TWC2) last Tuesday gave a different view.
In the report, it said around 300 foreign workers depend on TWC2's two soup kitchens for their daily meals.
These are workers whom TWC2 president Russell Heng labelled as "abandoned" in his report. They had filed salary or injury claims against their employers who then denied them work and accommodation.
When asked about these 300 workers, Mr Teoh said the ministry did not know the case details of these workers.
"With respect to Mr Heng's assertion of abandoned workers, we are in the midst of following up with him to better understand when he made that comment here specifically, who he was referring to, do you have those details, and where there are shortfalls, particularly from the employer. MOM is prepared to do the necessary follow up," said Mr Teoh.
He explained that when a worker makes a claim, the ministry would take around three to six months to investigate.
In that time, the worker would be given a special pass here. Food, accommodation and other basic necessities would be provided by the employer.
TEMPORARY WORK
Workers carrying the special pass are allowed to work on a temporary basis under the Temporary Jobs Scheme until the conclusion of their cases.
If the employer is unable or refuses to provide for the worker due to insolvency or other reasons, MOM would step in and refer their case to NGOs like the Migrant Workers Centre, which will take in these workers, said Mr Teoh.
He said special pass holders typically fall into three categories: Injured workers, those with a pending criminal investigation against them and those who need to stay on to be prosecution witnesses against "sham" companies.
In the case of injured workers, it takes time for their condition to stabilise before their injuries can be assessed to be permanent or not by the medical board.
"Maybe TWC2 does not understand the process that the government and MOM has to take to bring (the cases) to a good conclusion," said Mr Teoh.
He stressed repeatedly: "It is the responsibility of employers to look after the basic needs of their workers."
But COI chairman G. Pannir Selvam retorted: "That is based on paper. In reality, it doesn't work."
The committee members also questioned Mr Teoh on other foreign worker issues brought up by NGOs during the course of the inquiry.
Mr Heng had said that there were one million foreign workers here on a work permit, whom he considers as low wage earners. Mr Teoh clarified that ministry numbers show otherwise.
Of the 1.1 million non-domestic foreign workers here, 770,000 are work permit holders. The ministry does not have a definition for low wage workers.
He clarified that it is illegal for employers to withhold the passports of foreign workers without their consent. While some employers may ask their workers to sign a consent form, they cannot impose a security bond if the worker wants his passport back.
Troubled over 'soup kitchen'
COI chairman G. Pannir Selvam commenting on Mr Russell Heng's report that TWC2 has been operating a "soup kitchen" serving free daily meals to abandoned migrant workers in Little India since 2008:
You see, that means for five years (sic) they have been doing this.
What we are troubled about is the expression "soup kitchen"...
When the economy of a country really falls, there are destitute, homeless people and people who do not know where to get their next meal, who go to the soup kitchen.
Then often in those countries where you have the kind of soup kitchen that he mentions, they resort to violence, they resort to stealing... So when you read this in the context of Singapore with a very high GDP then you broadcast it all over the world, that is a country with a soup kitchen... It's a terrible state of affairs.
MOM official Kevin Teoh: The question is whether the Government prepared to deal with the problem? My simple answer to you, yes. Whenever there is a claim, a concern or a query, we are prepared to look into it and we have done so.
Mr Selvam: That is not in question. What is in question: How? What do they do for their next meal?
Mr Teoh: My staff specifically ask the (special pass) holder, 'Do you need upkeep and maintenance?' We have come across workers who say, 'No, thank you very much, I have friends', and it ends there. We have also a group of workers that say, 'I would like you to help me', and we would and we have done so. We have beds available for them.
Mr Selvam: All the same, there are 300 workers now searching their hands for the next meal. If that continues, we have a very serious problem.
ngjunsen@sph.com.sg
Get The New Paper for more stories.