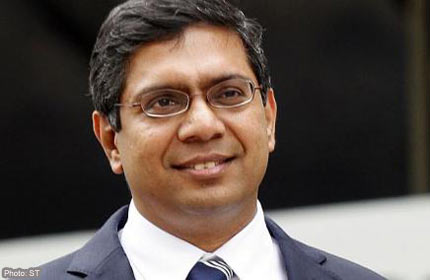 A CHAIN of misconstrued events - from officers protecting the driver and timekeeper of a bus which ran over a foreign worker to even covering the dead man's body with a blanket - led to a strong sense of injustice which fuelled the Little India riot.
The actions seemed to cement the rioters' view that Indian workers were treated less fairly than locals, said Dr Majeed Khader, the police force's chief psychologist, when he gave evidence to the Committee of Inquiry looking into the Dec 8 mayhem on Thursday.
The behavioural sciences expert made it clear that it was not just one incident behind the violence, which left 49 Home Team officers and five auxiliary police officers injured and 23 emergency response vehicles damaged, but a confluence of five factors.
These included alcohol, street justice, unfamiliarity with norms here, a sense of frustration rising from the chaos and overcrowding after the fatal accident at about 9.20pm that night.
Indian worker Sakthivel Kumaravelu had been told to get off the bus ferrying workers back to a dormitory before he fell under a wheel as he chased the vehicle.
Bus driver Lee Kim Huat and timekeeper Wong Geck Woon were soon surrounded by a growing crowd, who deemed them "perpetrators" of the accident.
When a good Samaritan ushered them onto the bus for protection, the crowd started to get violent.
This was compounded when one of the first Singapore Civil Defence Force (SCDF) officers who arrived heard the timekeeper screaming, and responded to her ahead of the accident victim, whom he was not, at that point, aware of.
"That was misperceived as 'Why are you responding to the locals and not my dead countryman, who is actually below the bus?'" said Dr Majeed. "There was a sense of us versus them, locals versus foreigners."
The rioters could have been further incited when they saw police pushing the crowd back, and later giving the duo helmets and escorting them with shields away from the scene.
The SCDF's ground commander that night, Lieutenant Tiffany Neo, had told the committee that the body was covered with a blanket after it was removed from under the bus. This was out of respect and to prevent its mutilated state from getting the crowd more emotional.
But this may have also fuelled the crowd's grief and frustration, as those who knew the victim were not allowed to see the body and say goodbye, added Dr Majeed.
His team's findings came after reviewing an extensive amount of material collected since the riot, including 268 transcripts, 39 CCTV and public-submitted videos, interviews with first responders and foreign workers, as well as visits to a dormitory, recreation centre and the accident scene.
They also consulted experts on sociology, arson and alcohol.
While liquor consumption was not the main factor, Dr Majeed said it "certainly" played a part. Besides intensifying emotions, intoxication can remove inhibitions and also cause "alcohol myopia" - an inability to consider different explanations.
Interviews with workers also suggested that some rioters may have felt a sense of veeram - a Tamil word for bravado - while under the influence of alcohol, he said. Street justice, or the idea of an eye for an eye, is also typical in rural places and countries such as India, he added.
Dr Majeed recommended that in future, police take action early with a hierarchy of tactics beginning with "soft power", such as negotiation and warnings, before using harsher action should rioters not comply.
"But we also qualify that this is possible only when the crowd is not very aggressive."
yanliang@sph.com.sg

Get a copy of The Straits Times or go to straitstimes.com for more stories.