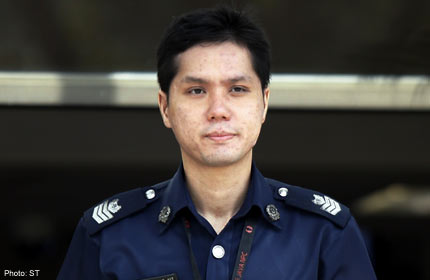 LITTLE INDIA RIOT INQUIRY
Staff Sergeant (Staff Sgt) Mak Chung Kit and his partner were among the first police officers at the scene of the riot.
While joining other police and auxiliary police officers to keep the crowd away from the bus, he was hit on the forehead with a glass bottle.
As he was bleeding, he sought help from a paramedic who treated his wounds and told him to sit inside an ambulance.
Staff Sgt Mak said: "About five minutes later, the accident victim (Mr Sakthivel Kumaravelu) was also placed inside the ambulance.
"I saw that the victim was an Indian man and he was already dead as he was covered up."
Get The New Paper for more stories.