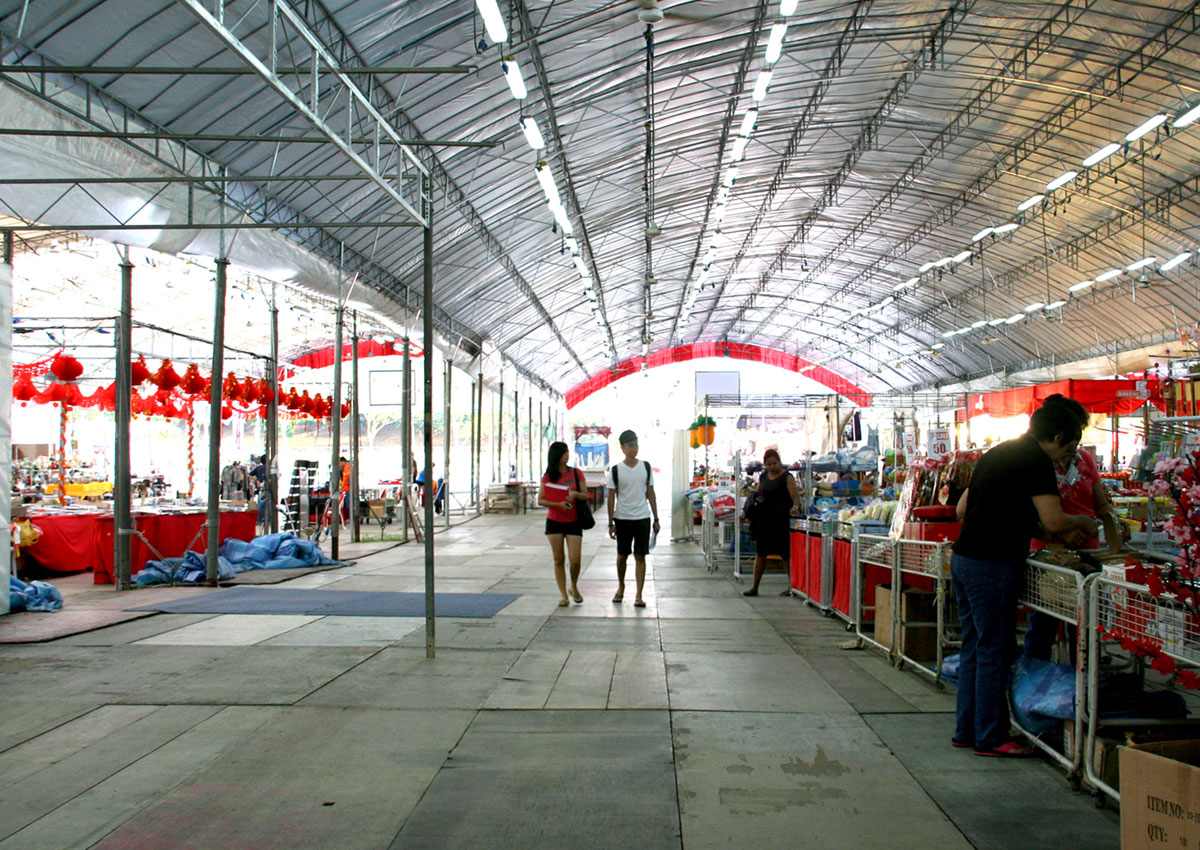 NIGHT markets, also known as pasar malam, are being squeezed out of available operating spaces as town centres build amenities on empty plots of land.
Industry insiders told Chinese daily Lianhe Wanbao in a report yesterday that most night markets here are held at town centres, near MRT stations or wherever there is high human traffic.
However, in recent years, they said, developments and new amenities in town centres have cut available operating venues for night markets by about 30 per cent.
Alan Toh, who heads the Trade Fair Merchants' Association of Singapore, pointed to the spot beside Paya Lebar MRT Station, a previously empty area where night markets could be held, but now houses a shopping mall.
Jimmy, a night-market contractor with more than 10 years' experience, said there used to be a plot of land beside Choa Chu Kang MRT Station where a large-scale night market would be held at least once a year.
It is now used for community club projects.
Night markets are no longer held at Marine Parade and Bedok town centres due to construction at the former and a mall at the latter, he added.
Jimmy estimated that venues for night markets have thus been reduced by about 30 per cent, with the number of night markets halved in the past three years from five or six a month in 2013 to two or three now.
"Not many night-market customers shop online so the effect of online shopping is not that stark on us now, but we cannot be sure if there will be other more adverse effects in the future," he said.
A former vendor, who declined to be named, noted that rental for night-market stalls has gone up along with bidding prices by contractors.
He had sold foodstuffs at night markets for eight years.
"I joined (the industry) in 2006 and gave up in 2014.
"Stall rental had doubled in eight years, it was not easy to deal with," he said.
A stall with three tables used to cost $80-$100 in rental per day but this rose to $150-$200.
Mr Toh pointed out that it was hard to hire stall assistants, and elderly stall vendors are likely to quit because of this.
"If you hire a local, even if you pay $100 a day, you are likely not to find someone, because the hours for night markets are long, from 10am to midnight, and it can be very hot."
He added: "We hope that the authorities can appoint specific venues for night markets to operate so that Singapore's night markets can be like Taiwan's, with their own distinct features."
myp@sph.com.sg
Get MyPaper for more stories.