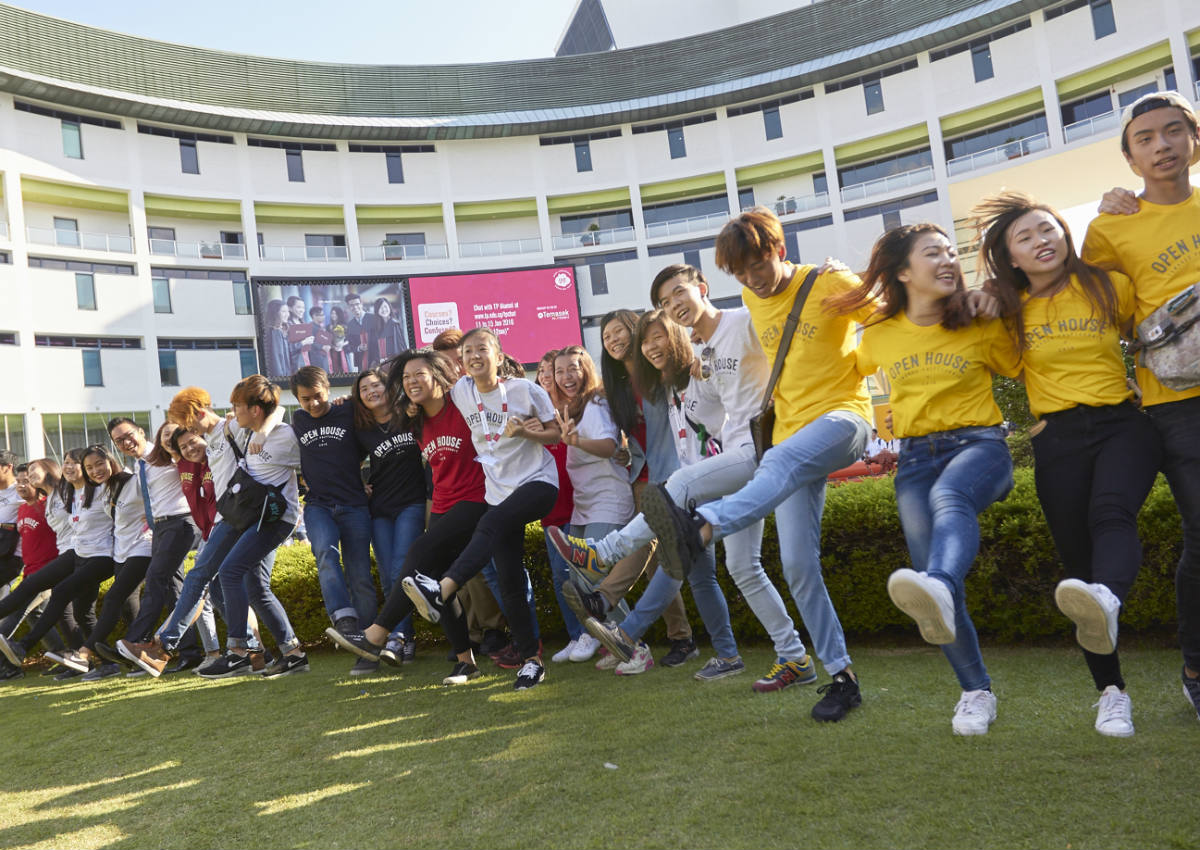 Higher cut-off points could be due to smaller size of O-level cohort in 2015, say observers
Students who took their O levels last year produced the best results in decades.
So, it would have been reasonable to expect the entry requirements of polytechnic courses to have been raised accordingly.
However, the bar to between 16 per cent and 33 per cent of the courses offered at the various polytechnics this year was, in fact, lower than last year. These courses are in areas such as design, early childhood and management.
To qualify for a polytechnic, a student's total score for English and four other subjects must not exceed 26. The lower the score, the better the student's chance of getting a place in a polytechnic and the course of his choice.
For some courses this year, however, the entry-point score or cut-off was increased by one to three points.
A reason for the lower entry bar for certain courses, said education experts, may be the smaller size of last year's O-level cohort.
Dr Timothy Chan, director of SIM Global Education's academic division, said this could lead to lower demand for places in some courses.
A total of 29,723 students took the O-level examination last year, compared with 30,964 in 2014.
Nevertheless, Dr Chan observed, some courses, such as international business, still maintain very low cut-off points as their intake sizes are kept small.
Only between 14 per cent and 30 per cent of courses in areas such as cyber security, information technology and applied sciences had higher entry requirements this year, down from 50 per cent to 70 per cent the previous year.
This is despite last year's cohort outperforming their seniors.
Of the students who took the national exam, 83.8 per cent attained at least five passes, surpassing the 83.3 per cent mark set by the 2014 cohort, which was the first to breach the 83 per cent mark.
The Education Ministry said late last month that entry scores - based on the last students posted to courses - may fluctuate from year to year "depending on factors such as student interest, performance of the cohort and cohort size".
This year, about 27,600 students were posted to a post-secondary institution. Of these, 56 per cent went to polytechnics, compared with 58 per cent last year.
Student Nurul Syafiqah Ya'cob, 17, secured a place in Republic Polytechnic's biomedical sciences diploma programme. Its entry requirement this year was 14 points, a point lower than last year.
"Even though the junior colleges offer subjects like biology and chemistry, there are other subjects I have to take. But I would like to focus only on biomedical sciences," she said. "I am more of a hands-on person, and I think the polytechnic route suits me better."
calyang@sph.com.sg

This article was first published on Feb 10, 2016.
Get a copy of The Straits Times or go to straitstimes.com for more stories.