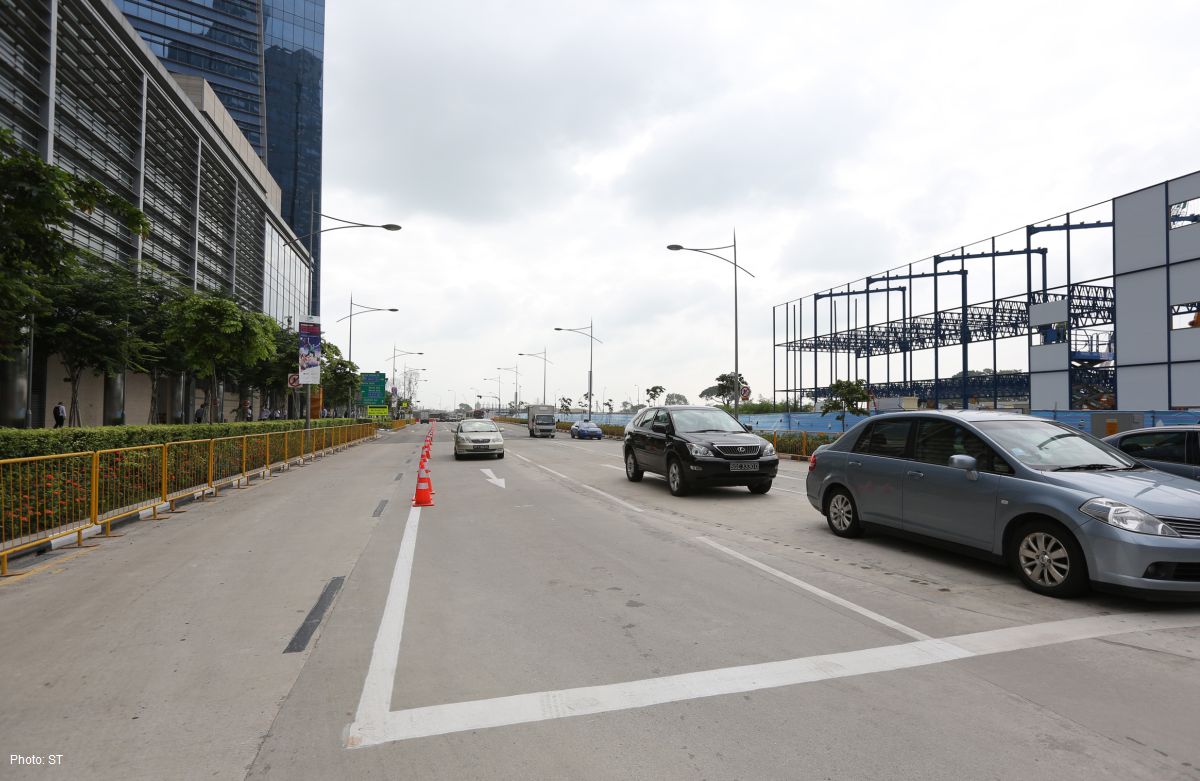 The Land Transport Authority will continue to make further improvements to the newly-opened Marina Coastal Expressway (MCE), said Transport Minister Lui Tuck Yew in a Facebook post on Tuesday night. 

Get the full story from The Straits Times.
Here is Mr Lui's Facebook post:
Traffic flow along the MCE was smoother yesterday evening and this morning, partly helped by the lower traffic volume today and motorists becoming more familiar with the MCE. LTA also made some immediate adjustments and these have helped. Ashort stretch of Central Boulevard has been converted from two to four lanes, improvements were made to signages and the timing of some traffic lights has been adjusted to facilitate traffic flow.
Over the next few days, LTA will continue to make further improvements. It will put out more advisories through multiple channels to guide motorists on the best way to reach their destinations. In order to minimise last minute weaving action that slows down traffic, it will also give motorists more information on how far the next exit / turn-off is and which lanes to take.
LTA will continue to monitor the traffic situation along MCE and put in more resources to ensure that traffic will be smooth on 2 Jan when work and school resume. To help all of us become more familiar with the changes, let me share a short video clip that LTA released a few months back.