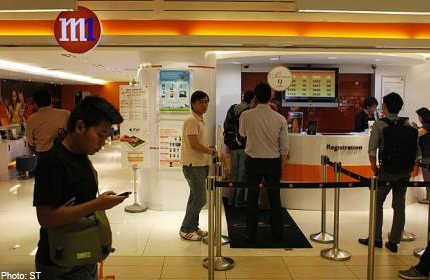 SINGAPORE - Many M1 customers had trouble connecting to the Internet on the telco's mobile data network yesterday, after a scheduled network upgrade on Sunday night.
M1 said the problem started at 8am and was resolved by 2pm. Customers had intermittent access to 3G data services, and initial findings pointed to a software bug as the culprit. Voice calls, text messaging and 4G data services were not affected, said the telco.

Get MyPaper for more stories.