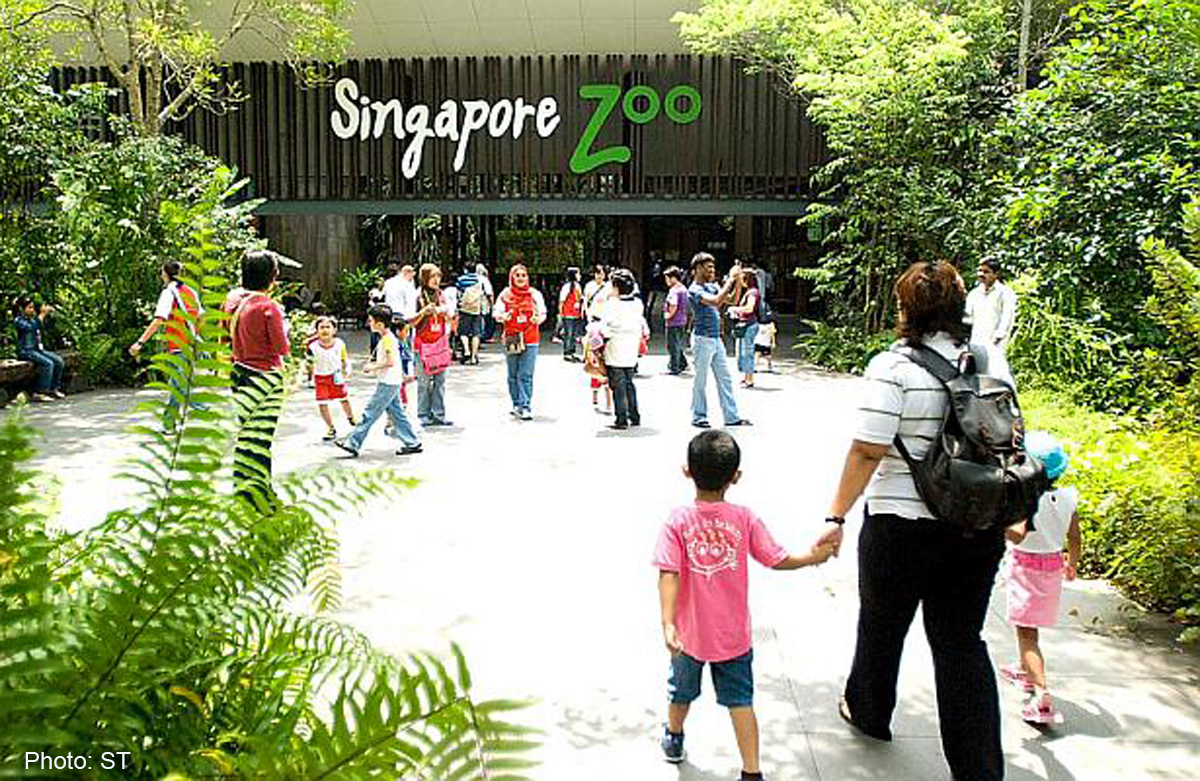 SINGAPORE - Temasek said it will work with the National University of Singapore to undertake an environmental impact assessment of the development and to ensure sustainable solutions in the areas of water and energy use.

Get the full story from The Straits Times.
Ministry of Trade and Industry's statement:
STB-TEMASEK PARTNERSHIP TO ENHANCE MANDAI AS ICONIC SINGAPORE NATURE ATTRACTION
The Ministry of Trade and Industry (MTI) announced today that the Singapore Tourism Board (STB) will partner Temasek Holdings (Temasek) to create a large-scale nature project in the Mandai precinct. This partnership will help realise the Government's vision for Mandai to be a world-class nature-themed attraction for recreation and education, with green public spaces for Singaporeans and visitors to enjoy and appreciate nature. This includes the development of new attractions that will be integrated with the existing Singapore Zoo, Night Safari and River Safari.
Mandai: a special place in Singapore
2. As a unique nature cluster, Mandai will be a place where Singaporeans and tourists can enjoy leisure experiences in tranquil and rich green spaces, and see wildlife in its natural habitat. Visitors can look forward to new public spaces and waterfront trails, and enjoy the natural surroundings.
3. Mandai will also be a place for family fun and relaxation, as well as research and conservation. It will include learning opportunities for school children and youth. When completed, the Mandai precinct outside the Nature Reserves will comprise a total site area of about 120 hectares, including the current cluster of wildlife attractions.
Partnership with Temasek
4. Since the idea to redevelop Mandai was first mooted in 2007, STB has been reaching out to potential partners to explore suitable concepts for the site.
5. Temasek, the majority shareholder of Wildlife Reserves Singapore (WRS) which operates the existing stable of world-acclaimed Mandai attractions and Jurong Bird Park, responded to STB's invitation to explore concepts. They shared the Government's vision for Mandai, and submitted a compelling proposal to build on their existing attractions to shape Mandai into a leading nature destination in Asia.
6. Commenting on the partnership, Mr S Iswaran, Minister (Prime Minister's Office) and Second Minister for Home Affairs and Trade & Industry, said, 'Temasek's concept builds on and significantly enhances the current WRS attractions in Mandai. The proposal is sensitive to the area's unique environment, while including exciting ideas and developments that will bring benefits to both Singaporeans and tourists.'
7. 'As a major stakeholder in Mandai, Temasek appreciates its uniqueness and importance to Singapore. With the expertise and experience it has gained from WRS, and its international network, Temasek will be able to create outstanding content for a world-class development in Mandai. The Government looks forward to working with Temasek to bring this project to fruition,' added Minister Iswaran.
Multi-agency collaboration to guide Mandai's development
8. Both the Government and Temasek strongly believe in the importance of carrying out this development in an environmentally-sustainable and sensitive manner. Through sensitive design and management, the proposed development could potentially strengthen and enhance the nearby Nature Reserves. Temasek will be commissioning a comprehensive Environmental Impact Assessment (EIA), with guidance from the National Parks Board. Temasek will also work closely with relevant government agencies, such as PUB, the national water agency, to ensure reservoir water quality continues to be maintained, and consult with various stakeholders, including nature groups and wildlife experts.
9. More details on the project will be shared after the completion of the EIA.