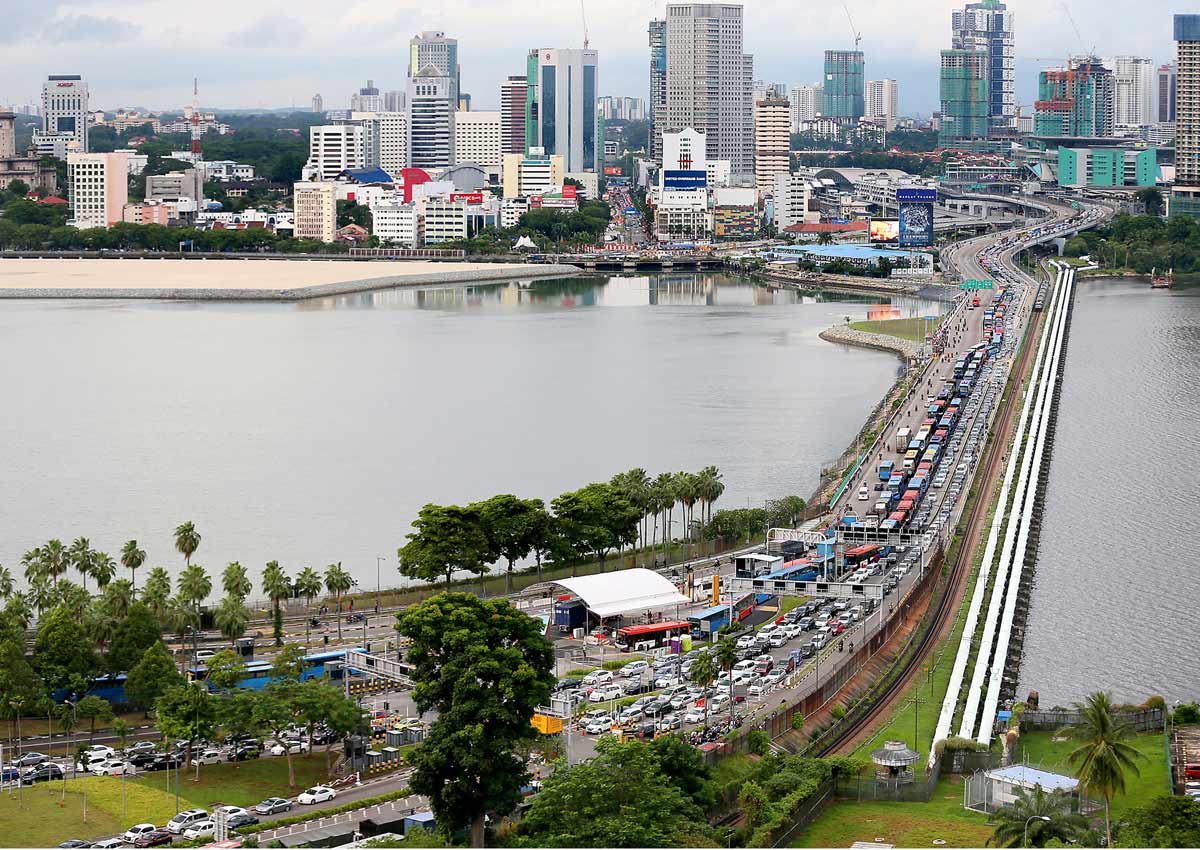 JOHOR BARU - Many Malaysians who commute daily to Singapore are opting for public transport to avoid paying the island republic's reci­procal road charge (RRC).
They said the S$6.40 (RM20) per-entry charge, which went into effect yesterday and applies to all foreign-registered vehicles, was too much of a burden for them.
Cashier Nor Shahira Mohamad, 21, who usual­ly drives in with her colleagues to work in Bugis, said they would be taking buses.
"Even after splitting the extra expense among the three of us, we still have to use almost 20 per cent of our monthly salary to go in and out."
She planned to leave home two hours earlier when she takes the bus.
Design manager Felicia Ng, 30, who has been working in Singapore for the past nine years, said a big chunk of her monthly income went to commuting costs.
"I have to fork out between RM3,800 and RM4,400, and about RM500 for toll charges on the Malaysian side," she said.
Arif Nasril, 27, a driver, said the RRC could lead to companies becoming less keen on enga­ging the services of his employer to have clients chauffeured into Singapore.
"Since Singapore imposed this charge, it should also come up with solutions to ease traffic congestion at the checkpoints," he added.
The RRC was announced last month by Singapore's Land Transport Authority.
It said the RRC mirrored Malaysia's road charge of RM20 per entry for non-Malaysian registered cars entering Johor, which was implemented on Nov 1 last year.