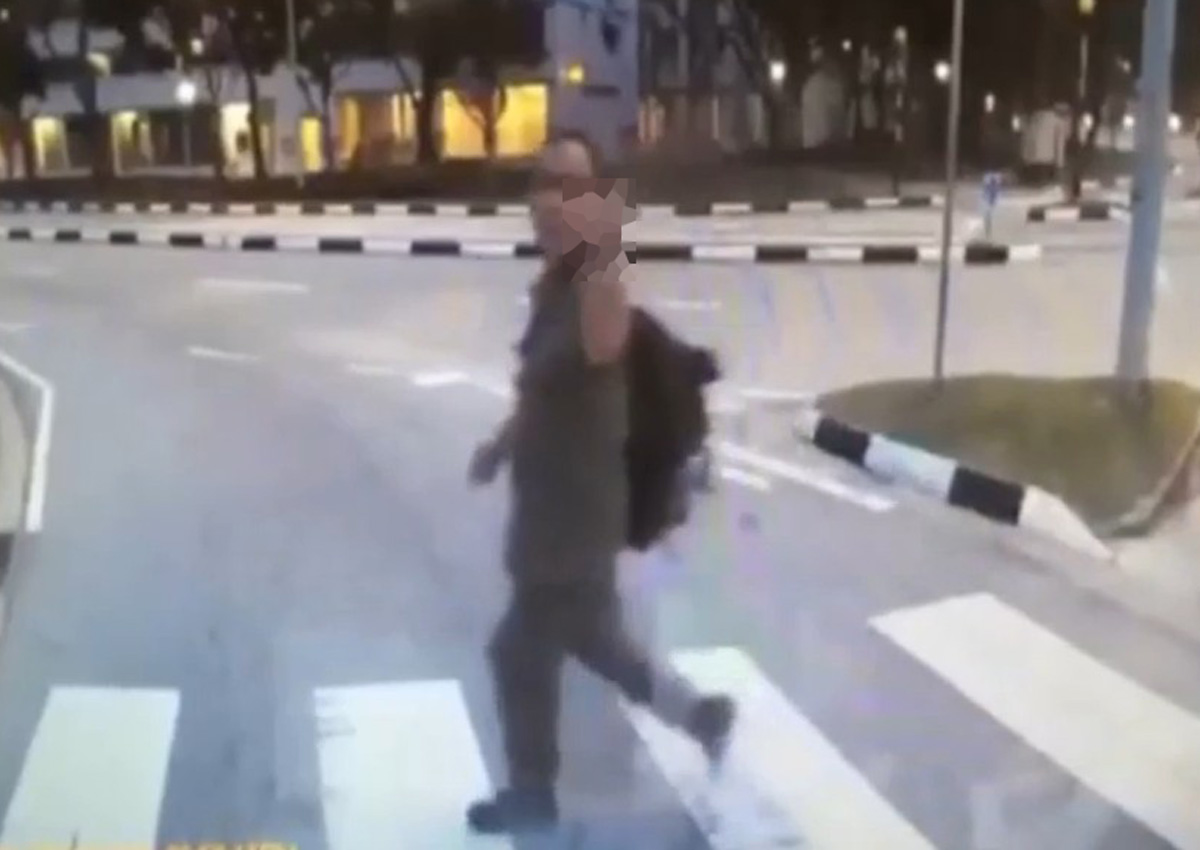 A motorist was shocked when a man in an army uniform showed him the middle finger at a zebra crossing along Choa Chu Kang Way.
He had stopped his vehicle at the zebra crossing to allow the serviceman to cross the road.
The serviceman had also hurled vulgarities at him.
In an email to citizen journalism website Stomp, the driver recounted: "On Nov 5 at about 6:59 pm, I was turning towards Choa Chu Kang North 7 when I came across a serviceman in an Army uniform outside Kranji Camp III at the traffic junction along Choa Chu Kang Way."
"While crossing the road, he showed me his middle finger and shouted vulgarities at me even though I had already given way."
He also said that he had sent in feedback about the serviceman's actions to the Defence Ministry the following day.
He had recorded the episode on his in-car camera.
See also: Bus driver suspended by SMRT after being caught making rude hand gesture

Visit STOMP for more stories.