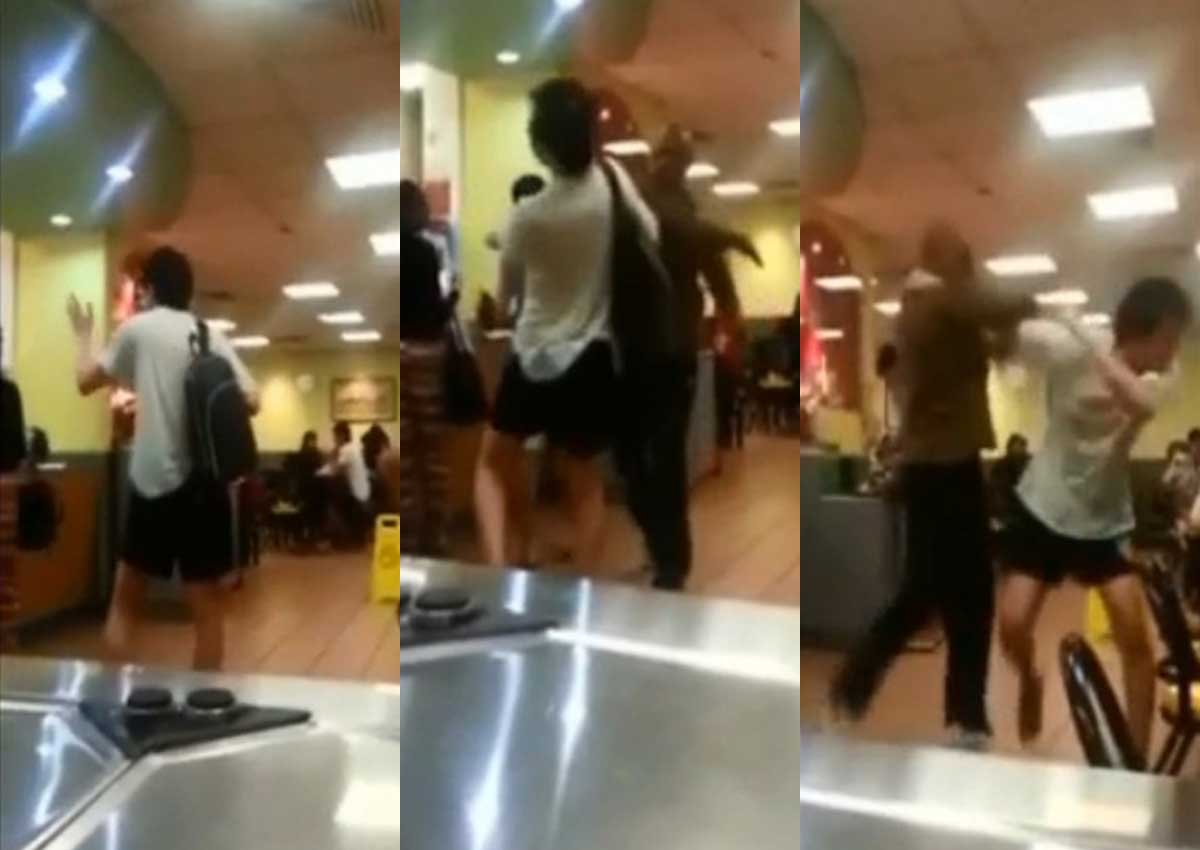 SINGAPORE - Two men were embroiled in a fist fight at a McDonald's outlet, when one of the men took exception after the other had allegedly made racist remarks.
A video of the incident, which occurred at the McDonald's at Jurong Spring Community Club on an unspecified date, was uploaded onto Facebook on Aug 19.
A contributor also alerted citizen journalism website Stomp to the video.
In the video, one of the men, who is wearing a white T-shirt and carrying a backpack, can be heard hurling insults towards an unidentified person. It is not known what had happened before to spark off his rant.
He continues to rant until another man steps forward and punches him in the face.
The two men then begin to fight, and their altercation continues with both men exchanging blows for about a minute.
Attempts by another woman to break up the fight were unsuccessful.
The fight is eventually broken up, and both men are seen quickly exiting the fast food outlet.
seanyap@sph.com.sg