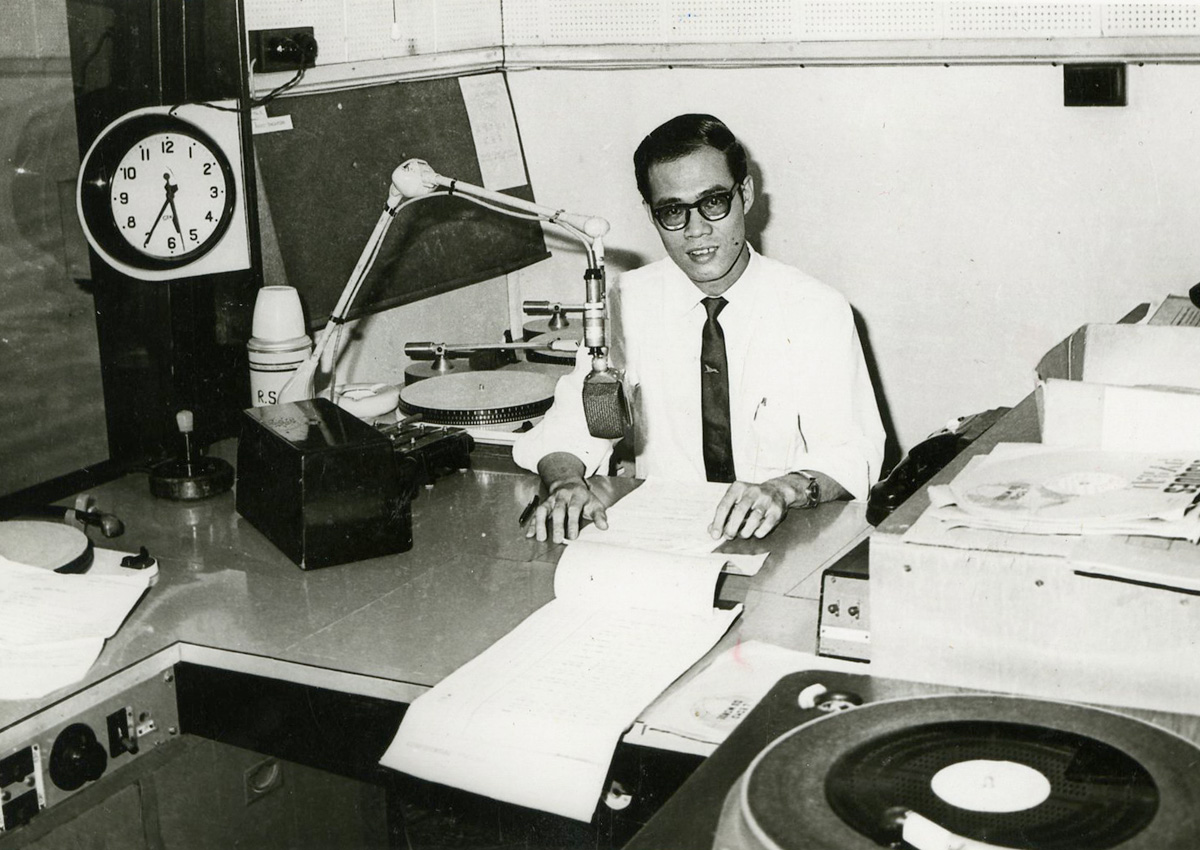 While he was part of a historical moment, the radio announcer who read Singapore's Proclamation of Independence in 1965 had his mind on another crisis at home that happened a few days before.
Mr Steven Lee's first child, born on Aug 3, had heart palpitations and had to be warded in hospital longer than usual for observation.
By Aug 9, his son was back at home but, that morning, Mr Lee was asked to rush to the radio station.
He answered the call of duty despite being on leave, not realising then the significance of what he had to read that day. At 10am, in his rich and deep voice, he read the proclamation over then Radio Singapore.
This document, signed by founding Prime Minister Lee Kuan Yew, declared that Singapore "shall forever be a sovereign democratic and independent nation".
Mr Steven Lee's wife Amy,75, told The Straits Times yesterday she realised what had happened only when he came home that day and said: "We are no longer with Malaysia."
Asked what could be the reason that he was called back to work to read the proclamation when there were other radio announcers available, she replied: "Perhaps it was something about his voice. He'd also provided commentary for other major events such as (Singapore's first president) Yusof Ishak's funeral."
Mr Lee died in 2002, aged 64, from complications from a second heart transplant. He is known for being the first newsreader to appear on television here in 1963, often wearing his black-rimmed glasses.
He had a long career of almost 40 years in the radio and TV business, working at Rediffusion radio station, Radio Singapore and Singapore Broadcasting Corporation.
In 1965, Mr Lee Kuan Yew did not announce the separation himself as he had "too many other things to do in quick succession", he recalled in a book.
One of these was a press conference at noon, during which he addressed the issue of separation. But to make up for this, he agreed three years ago to do a recording of the proclamation.
This will be played for the first time, at 9am on Sunday, on all local TV and radio channels and at 82 grassroots-led National Day observance ceremonies.
It will goon air after the sounding of sirens islandwide. Participants at the ceremonies will then sing the National Anthem and recite the Pledge.
Aug 9 will be Singapore's first National Day without Mr Lee Kuan Yew, who died on March 23, aged 91. After that critical day on Aug 9, 1965, the newsreader never spoke to his family about having read the proclamation.
The elder of Mr Steven Lee's two sons, Brian, who runs a vocal training school, said he did not know of his father's reading of the proclamation until this year.
Mrs Lee explained: "He was a quiet man and usually would not talk about work when he was at home."
They did not keep a recording of Mr Steven Lee reading the proclamation, but he had kept recordings and old video tapes of Mr Lee Kuan Yew's speeches.
Mrs Lee said her husband was an "LKY fan" and liked the former prime minister's leadership and policies, as well as his charismatic speeches.
What would Mr Steven Lee have thought of Mr Lee Kuan Yew's reading of the proclamation? Mrs Lee said: "I think he'd be very proud, very touched. In the past, when LKY was on TV, Steven would sit on a chair in front of the TV and no one could disturb him."
goyshiyi@sph.com.sg

This article was first published on Aug 6, 2015.
Get a copy of The Straits Times or go to straitstimes.com for more stories.